Das Racist might be the most instantly quotable rap group at the moment.
Across two critically acclaimed mixtapes—Sit Down, Man and Shut Up, Dude—and last year's excellent Relax, Heems, Kool AD, and Dapwell have delivered surprisingly sharp cultural and observational humor with silver spoons lodged permanently in cheek. (Just check the YouTube smash "Combination Pizza Hut and Taco Bell" or "hahahaha jk?")
Now there's a Tumblr that perfectly animates the group's stoned punch lines: Das Racist DuckTales, a new blog that pairs the group's profane lyrics with stills from the classic cartoon DuckTails.
The animated adventures of Huey, Dewey, and Louie make the perfect backdrop for Das Racist's in-jokes and one-liners, making the Tumblr's skimpy oeuvre—17 entries since January 17—irresistable linkage for the likes of the Daily Swarm
Such mashups have become almost a rite of passage in hip-hop. The Daily Dot has seen Beyoncé paired with Downton Abbey, Kanye West rocking Saved By the Bell, and Parks and Recreation accompanied by lyrics from Watch the Throne.
But none fit quite as perfectly as picturing Scrooge McDuck tossing dollar bills and spitting "Me, I'm the loopy type, living the juicy type."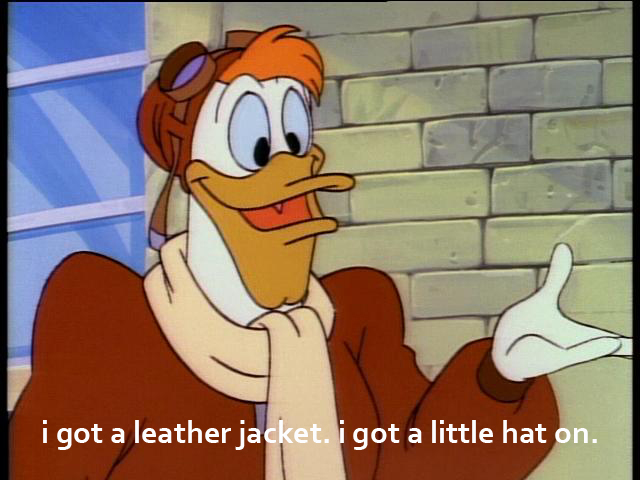 Images via Das Racist DuckTales