You may not have seen him amid the hub-bub at Rockefeller Center yesterday morning, but the first in line to see British boy band One Direction perform on The Today Showwas Clyde, a little puppy from Wisconsin.
"He's a huge fan," says his roommate, Justin Kerr. "When he heard they were going onThe Today Show, he knew it was a once-in-a-lifetime opportunity."
Clyde camped out for six days to ensure his spot in the front row.
"Totally worth it," says Kerr, who's looking forward to Clyde's return home on Wednesday.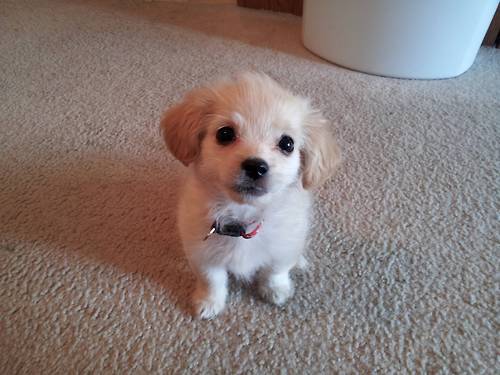 Via Killinyouguy.