Tina the cat just became the most adorable new member of Geek Squad, the nationwide provider of computer and electronic tech support.
"We tend to staff up in advance of the holiday season," said Geek Squad regional HR director Ernie Billups.  "Electronics are very popular as gifts, and we see an influx of new support calls after December 25."
Unfortunately for Billups, Tina is not very tech savvy.  She wouldn't know a computer mouse from a, well, regular mouse, and until recently, she thought a MacBook was a sophisticated heating pad on which to take naps.  She can barely even type 30 words per minute.
"That I did not know," said Billups.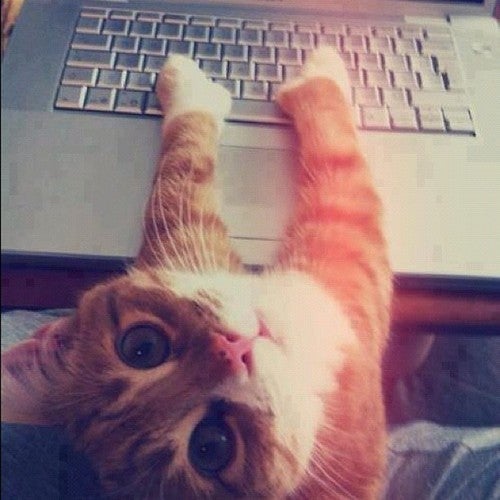 Via Sin Amigos.