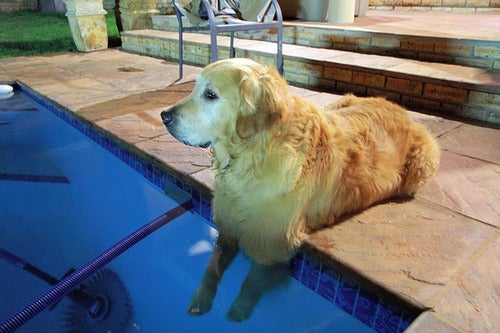 A bitter winter, a grueling work schedule and a heap of family drama — there's only so much a dog can take.
When Ozzy, a local golden retriever, hit his breaking point, he packed a bag and headed out to Arizona for a short, but much-needed spa vacation.
"He's not much of a swimmer, but he likes to dip his toes in the pool," says Jeff Klimbach, who works the front desk at the DoubleTree Resort and Spa in Sedona, where Ozzy is staying. "He hits the gym every now and then, but mostly he's just chilling by the pool."
Via UnknownWon.