Alonzo the puppy has been on a wild ride over the past year.  After winning first prize at the TechCrunch 50 startup conference in 2011, Alonzo's startup — a mobile service that offers rawhide bone delivery in San Francisco — scored a $1.5 million Series A investment around from top venture capitalists. 
That led to features in Forbes, FastCompany and on numerous tech and canine lifestyle websites.  A year later, the company is worth a reported $2 billion, is doing millions in sales each month and is raising another mega round of financing.
Alonzo is the toast of Silicon Valley, but according to friends, he has always stayed grounded. 
"He never let his success go to his head," said tech journalist Tony Wortheimer, who is working on a book about Alonzo's rise to fame and fortune.  "He's just a regular dude who happens to run a billion dollar company."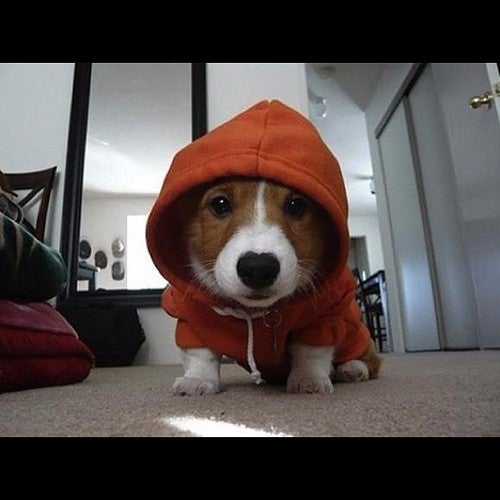 Via sarahhotpink16.