Bearing more than a passing resemblance to a character in an as-yet-unreleased video game can certainly pay dividends.
When Russian cosplayer Anna Moleva discovered the character of Elizabeth in pre-release trailers for the highly-anticipated game BioShock Infinite, she felt she had "no other choice" than to create a cosplay of the character. Developer Irrational Games liked her take on the character so much, it hired her.
Moleva, who became a fan of cosplay as a teen through her love of anime, posted the photos from her Elizabeth shoot on DeviantArt and Flickr in 2011, and they gained popularity on Reddit.
Irrational Games was impressed by Moleva's dedication and her striking resemblance to Elizabeth and so recruited her to be the real-life face of Elizabeth in the game's box art, an upcoming TV ad, and potentially in-person appearances.
In a blog post, Irrational said it overlaid some of Moleva's headshots on Elizabeth's character model to see just how similar the two look.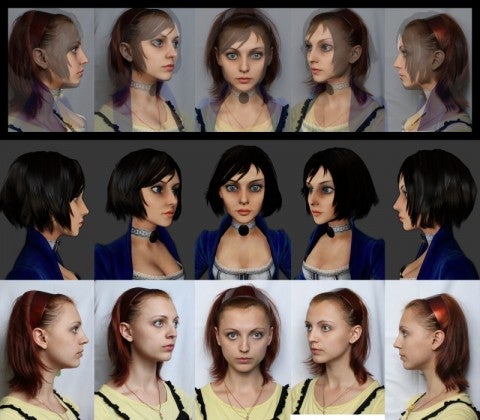 It took Moleva, a fan of the first two BioShock games, around a week of work spread over "a month or two" to create her costume, and as Irrational changed Elizabeth's look, Moleva had to keep up as well.
Moleva, who is a veterinarian by trade, also describes herself as a "model, dressmaker, artist, crafter, dancer, [and] actor." Although she says cosplay is just a hobby for her, she's quite experienced: She's previously dressed as April O'Neil from Teenage Mutant Ninja Turtles, the title character from American McGee's Alice, Ellie Langford from the game Dead Space 2, and Wonder Woman.
This isn't the first time a cosplayer has gone from Internet fame to the official face of a game. Earlier this year, cosplay star Jessica Nigri was chosen to play Juliet, the zombie-slaying cheerleader from Grasshopper Manufacture's Lollipop Chainsaw, in commercials and at live events.
Photo via Facebook