Acclaimed American actor and comic Robin Williams was found dead at his home yesterday, in what police are saying is an "apparent suicide." Tributes have since poured in for the 63-year old Oscar winner and father of 3, with President Obama saying that "he ended up touching every element of the human spirit." TV host Ellen de Generes tweeted "He gave so much to so many people. I'm heartbroken," reports the BBC.
But one of the most touching tributes comes from the comedian and talkshow host Conan O'Brien, who heard the news whilst filming the evening's show with Will Arnett and Andy Richter, and felt compelled to salute Williams.
"It just felt like we just needed to acknowledge [Williams]," said a clearly shaken Conan, looking far removed from his usual confident persona. The news is "absolutely shocking and horrifying and so upsetting on every level," he said, adding: "We're just processing this information literally right at this moment."
Andy Richter described the late actor as "an amazingly kind and generous person… it's gotta be a terrible time for his family."
Will Arnett meanwhile, who has previously worked with Williams, said: "As funny as he was—he's truly one of the all-time greats—he was even better as a person. He was even more fantastic. Just the loveliest, sweetest… one of the kindest guys I've ever worked with."
"Just a soft warm, emotionally sweet guy," he finished, "and it's a major major loss for everybody."
The news of Williams' passing has been met by an outpouring of grief from his fans around the world. A clear indication of the depth of popularity for the late actor can be found on image-hosting site Imgur of all places—almost every photo currently on the front page is a tribute to Robin Williams.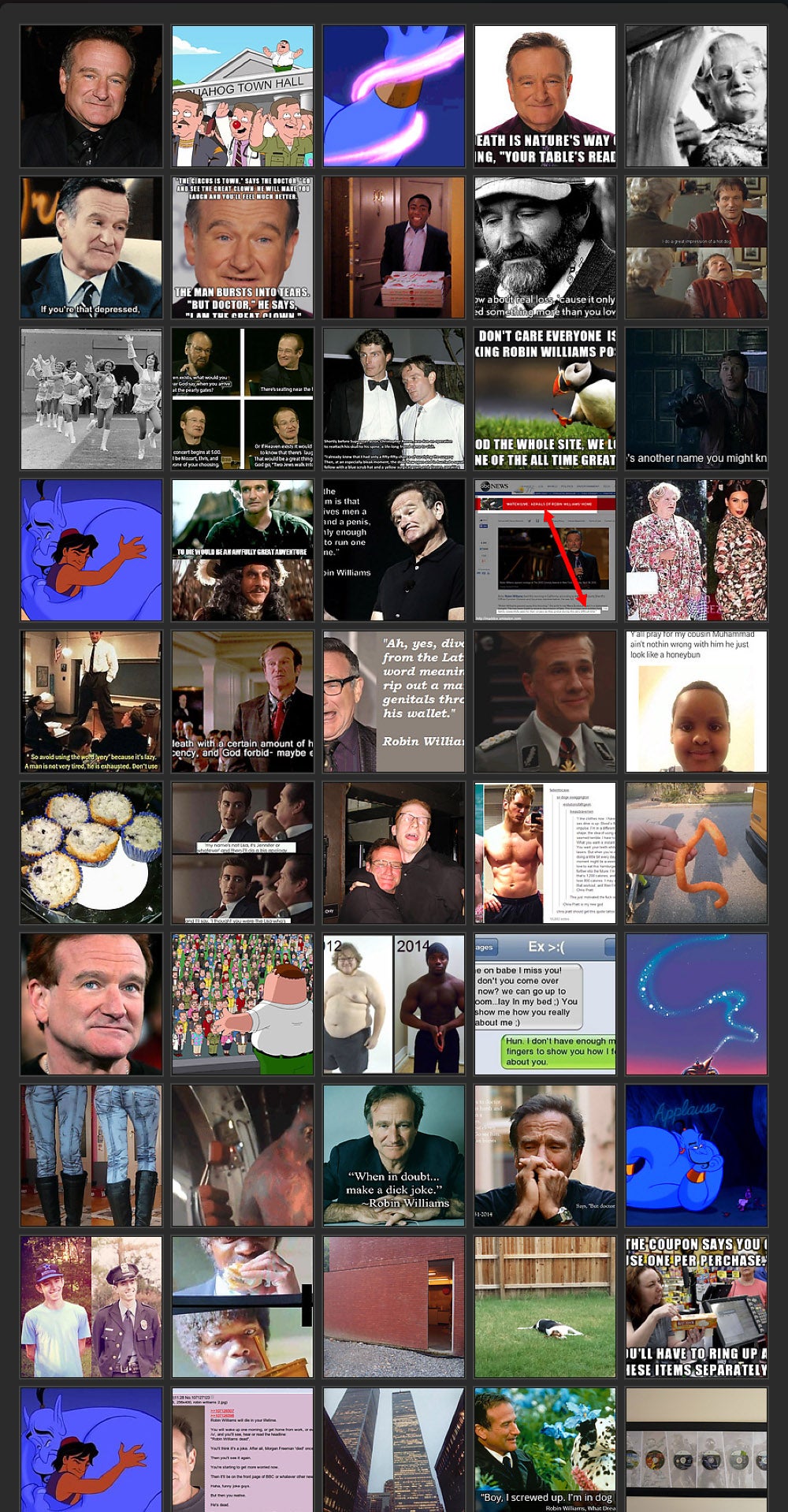 H/T Entertainment Weekly | Screenshot via Team Coco