Chelsea Handler protested Kim Kardashian's media takeover Wednesday with some nude photos of her own. While she hinted that Kardashian's butt was the work of plastic surgeons in her Instagram post, Handler's protest appeared more institutional. That changed Thursday night when Handler pulled no punches and posted the following.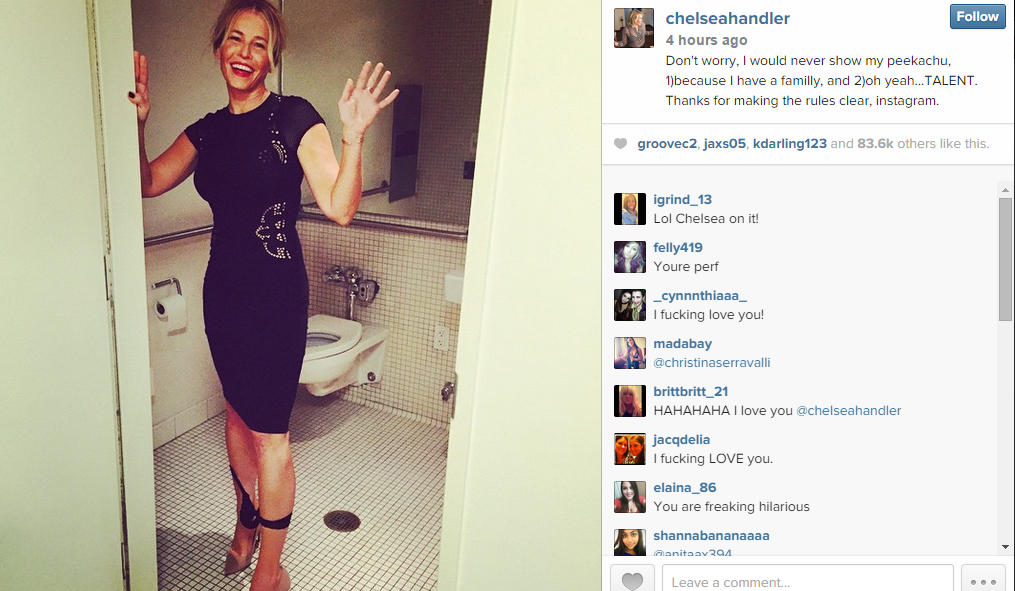 Screengrab via Chelsea Handler/Instagram
Per Handler, Kardashian has no talent and is not a good family role model. The shot is impossible to interpret any other way.
This is somewhat of a surprise given Wednesday night's events. Handler's first post wasn't so much about Kardashian's highly choreographed moment, but rather its widespread acceptance relative to what Instagram decides to censor (Handler had topless photos censored on the photo-sharing social network). The public has no problem passing around Kardashian's butt because it is presented as a totem of stylized, modern female attraction; for straight men, by straight men. But Handler making a joke in an unconventional manner wasn't an acceptable best practice for IG.
Photo via WehoCity/Flickr (CC BY 2.0)