In Buzzed, we take a look at four things that trended over the weekend while you were away from your keyboard getting buzzed.
On YouTube
We're not even a month away from the end of 2012, but your first pop-music mashup has landed. Greek DJ Robin Skouteris released "Poplove," a six-minute aural gift that mixes up dozens of chart-topping hits. Carly Rae Jepsen rightly leads off the mix, followed by songs from Katy Perry, Calvin Harris, Kelly Clarkson, and of course, Psy.
On Facebook
Even around the president, gymnast McKayla Maroney is still not impressed. The U.S. women's gymnastics team paid a visit to the White House on Friday, and Maroney flashed her signature smirk alongside President Obama. The White House's post has racked up 54,000 likes and 16,000 shares. Color us impressed.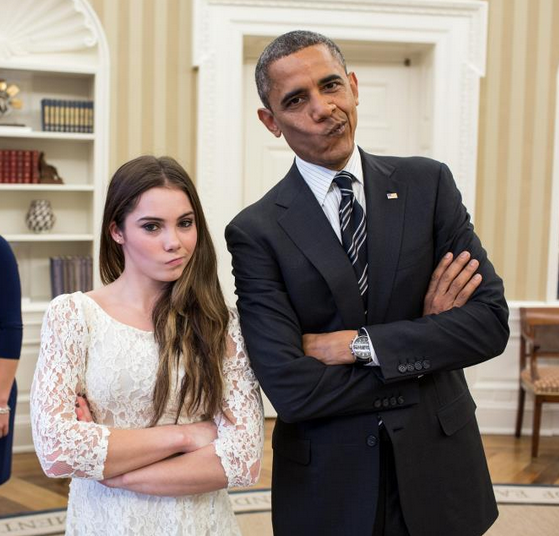 On Tumblr
New Jersey Gov. Chris Christie made a cameo appearance on this weekend's Saturday Night Live wearing his signature, Members Only-like fleece. He joked that blue pullover, embroidered with his name and title, has fused to his skin since he's been wearing it so much. Christie also got to meet his impressionist, Bobby Moynihan, and posted a picture of the pair (obviously wearing matching fleeces) on his Tumblr.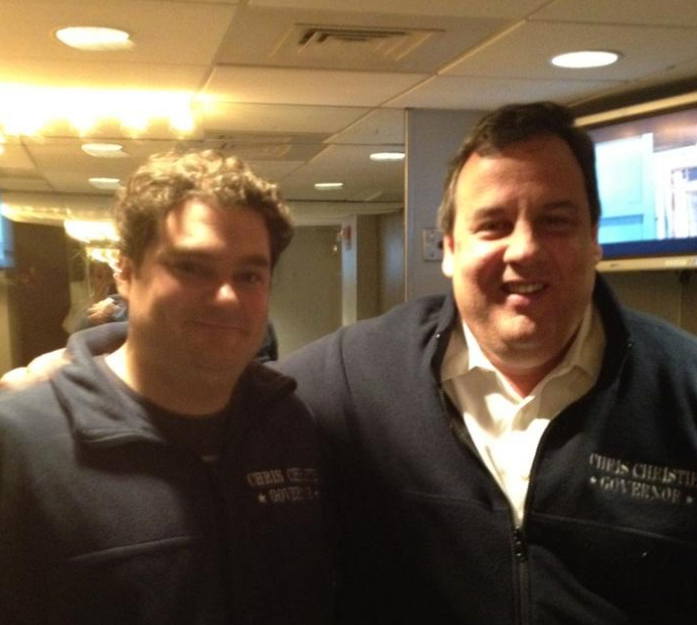 On Twitter
Fresh off the release of his record-breaking film, Daniel Craig and made a surprise visit to British troops serving in Afghanistan. The James Bond star presented a special screening of Skyfall to soldiers at Camp Bastion in the Helmand province.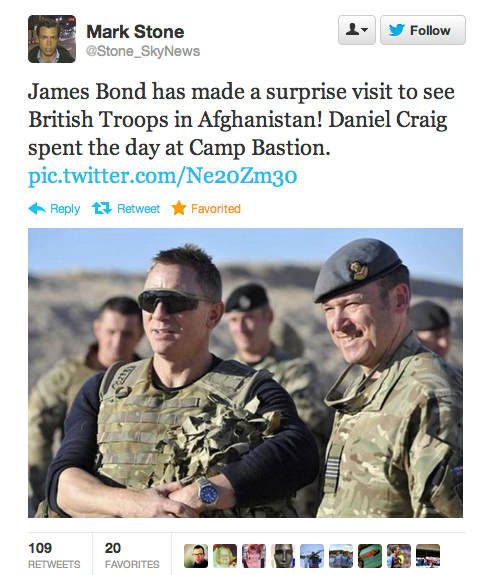 Photo via White House/Facebook