While we're busy recovering from seeing Magic Mike, let's take a look at three things that buzzed online this weekend.
Canada Day
Between the start of the National Hockey League's free agent frenzy and celebrating its birthday, Canada had just a few reasons to chug all the Molson Canadian beers until they threw up. I mean, obviously after politely asking where the toilets were, cleaning up said mess, and then quietly excusing themselves in a sheepish manner.
A search on Hashgram for #CanadaDay reveals that Canadians are just like us! They have firework displays, show off their national colors, and that they also buy tacky decorative plates from Party City. So, in honor of Canada Day, here is the most Canadian picture we've found. It's precious. Note the guy's T-shirt.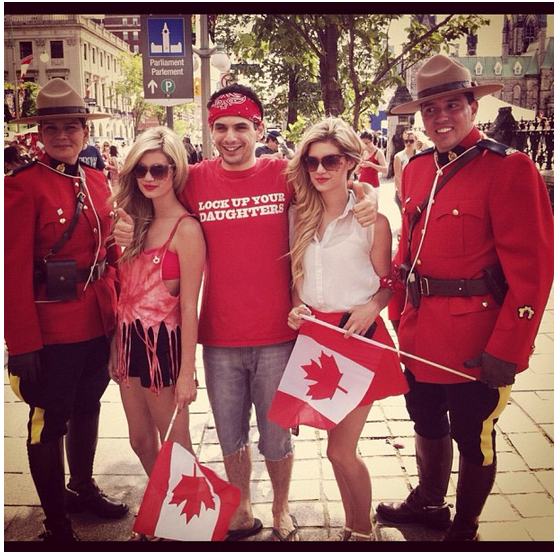 Spain reigns at Euro 2012

If you were paying attention to Twitter on Sunday, people were very excited about Spain's soccer team routing Italy, 4-0, in the finals of the European Football Championship. Twitter was so excited about Spain's second consecutive win that they created an incomprehensible graph modeled after those dumb (but colorful!) sand creations you used to make in elementary school. The most astute observation in the blog post was Team Twitter declaring that there was a spike of tweets during goals.
Anyway, here is a highlight reel all of four goals if you're itching for a Euro fix. Remember, Olympic soccer begins later this month if you're missing a reason to pretend to care about the sport.
Magic Mike's well-endowed debut
Glamorized thong commercial Magic Mike finally debuted this weekend to a $40 million opening, which is just slightly less than what we would pay Channing Tatum for a private show. If you missed Gothamist's myth-busting exposé on what strippers don't do like the guys did in the movie, read it now. Male strippers don't eat pancakes, they rarely drink, and they thought Matthew McConaughey's legs weren't all that.
Dig through the Magic Mike tag on Tumblr to see the GIFs we can't post and the Matt Bomer/Boner jokes that are too terrible to acknowledge, but we'll leave you with this one.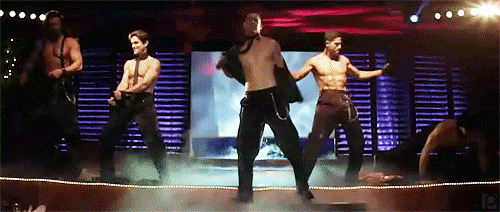 Photo via Tumblr