Frustrated with the fact that coloring books never cater to the hip-hop crowd? Worry no more. There's a new coloring book on the scene that makes rap art fun.
Introducing Bun B's Jumbo Coloring and Rap Activity Tumblr, a collaborative effort between Houston rapper and UGK cofounder Bun B and freelance rap journalist Shea Serrano.
"It's a collection of printable rap-related coloring and activity pages," the two suggest on the Tumblr's About page. "That's basically it."
Yeah, but that's still pretty cool. This morning, Serrano elaborated the book's foundation to the Houston Press, where he's long held a byline.
"[Bun and I] spoke one day because I was interviewing [him] about some new song," he said. "The next day, he called and left a message saying he had some interest in doing some sort of book and wanted to know if I wanted to be involved.
"We met up for lunch and talked about things. I'd assumed he wanted to do, like, a History of UGK-type book or something. When we got together though, he said he wanted to do something funny. We didn't really settle on an idea then, we just traded text messages back and forth before eventually deciding on the coloring book. Neither of us wanted to rush anything. Once we decided what we wanted to do however, things moved quickly."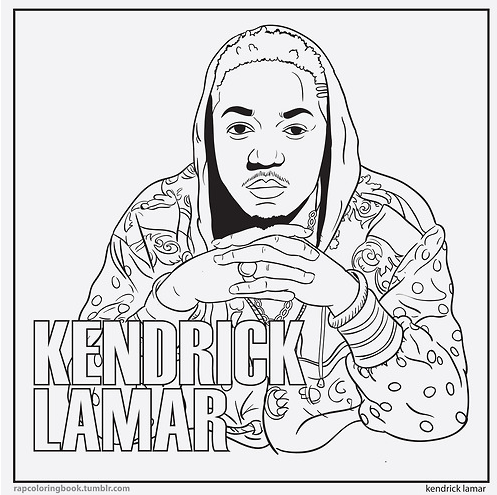 Right now, the rap coloring book only offers five activities, including connecting the dots on Tupac's bandana, filling in the blanks on Kendrick Lamar's goofy hooded sweatshirt, and finding the difference between two iterations of The Chronic's cover art! But there are about 30 illustrations in reserves, and there's already all sorts of stuff you can do. As Serrano tells it, he's in charge of coming up with the pictures and drawing them, and Bun's "in charge of being an award-winning rap icon.
"If I have an idea for something I think might be a little dicey or maybe too silly, I'll send him a message to be sure. He hasn't said no to anything yet."
What's more, every activity comes with a link to one of the artist's songs on YouTube, making it a truly multimedia experience.
Thanks to Bun and Shea, it's now possible to "unscramble the code to see what extra fine treasure [rapper] Tyga hopes to find at the city of Rack" while listening to Tyga's "Rack City."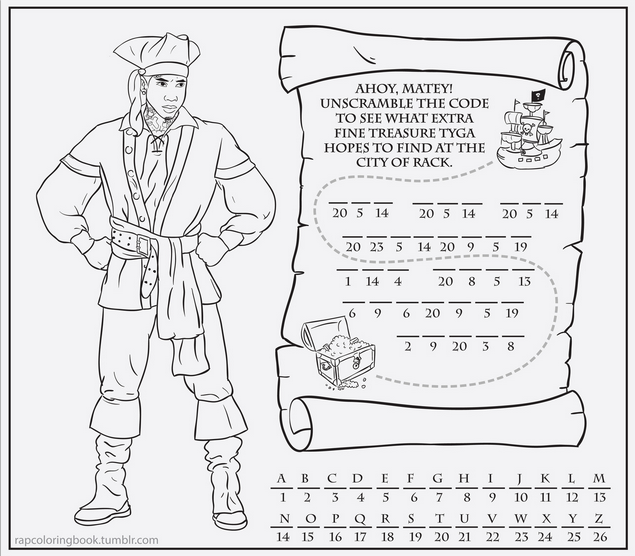 What else do you want to do? Decide for yourself what color the tips of Detroit rapper Danny Brown's bangs will be? Sounds great. Download the page and do it up!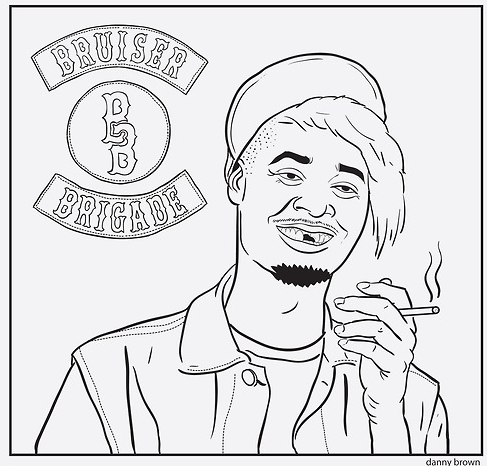 Make sure to stay within the lines, but don't worry too much about getting things perfect the first time.
Just keep it trill.
Photo via Rap Coloring Book/Tumblr