Hail to the ink, baby.
Bruce Campbell is so ready for the remake of The Evil Dead that he's prepared to reimburse the first person to get a tattoo of the new flick.
He tweeted that he'll pay back whoever's brave enough to go under the needle and have their flesh emblazoned with Evil Dead imagery (there's no "the" this time around).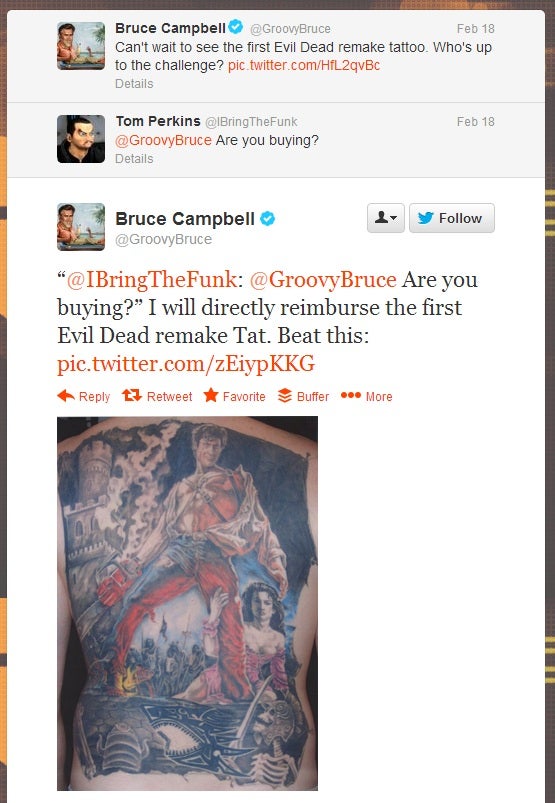 Campbell, of course, was the protagonist in Sam Raimi's original film, which garnered two sequels and shot Campbell—and his amazing chin— to cult stardom. He's also producing the remake, so any press is good press for the film.
So far, it does not appear that anyone has capitalized on Campbell's offer.
If you're hoping to take him up and need some inspiration, here's the ridiculously violent, completely not-safe-for-work trailer for the remake.
Photo via joblomovienetwork/YouTube