BoJack Horseman, Netflix's first venture into original animated programming, was trotted out in late August. The first season of the crude comedy based on the life of a washed-up sitcom actor, who also happens to be a horse, enticed viewers in part thanks to the caliber of talent attached.
With Will Arnett voicing the narcissistic BoJack, Aaron Paul as the burnout roommate Todd, and Alison Brie embodying the intriguing Diane, the series was set for success. But thanks to the addition of of cult comedy favorites Amy Sedaris as the catty Princess Carolyn and Paul F. Tompkins as the exuberant Mr. Peanutbutter, the fledgingly show proved it had the comedic chops to deliver. 
But Netflix didn't just stack the deck with principal voice talent. No, the cast of characters and voice cameos that peppered the first season ranged from standup geniuses to Oscar-winning actors and everyone in between. Here at the Daily Dot we've done our IMDb digging and rounded up 20 of the first season's characters and unmasked the voices behind them.
1) Maria Bamford as Kelsey Jannings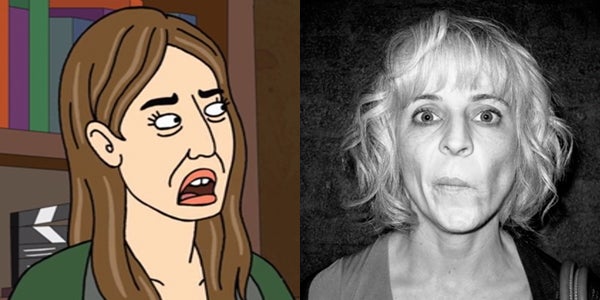 Photo via CleftClips/Flickr
After taking a turn as Tobias' love interest in the fourth season of Arrested Development, Bamford cemented herself as a Netflix favorite. Known for the range of voices she inhabits in her beloved stand-up, this casting was a no-brainer.
2) Yvette Nicole Brown as Beyoncé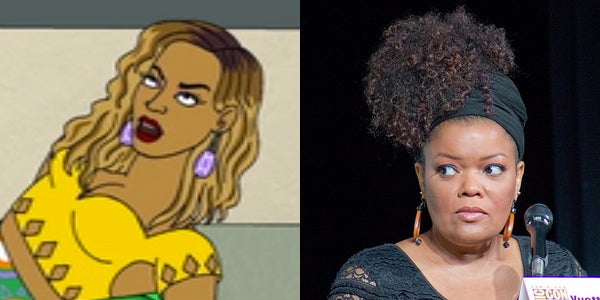 Photo via vagueonthehow/Flickr
Though Community darling Yvette Nicole Brown's Beyoncé impersonation isn't the most flawless, it is the most hilarious. Here's hoping that Queen Bey will make a cameo in season 2.
3) Wyatt Cenac as Wayne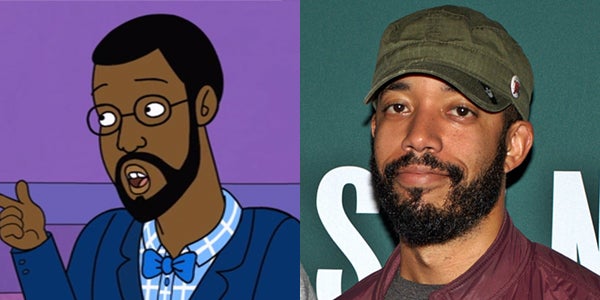 Photo via shankbone/Flickr
With a comedy pedigree rooted in The Daily Show, Cenac's provided plenty of satire on millennial culture in his day. That's what makes him a natural choice to embody a BuzzFeed writer who is more interested in his love for Diane than listicles.
4) Kristin Chenoweth as Vanessa Gekko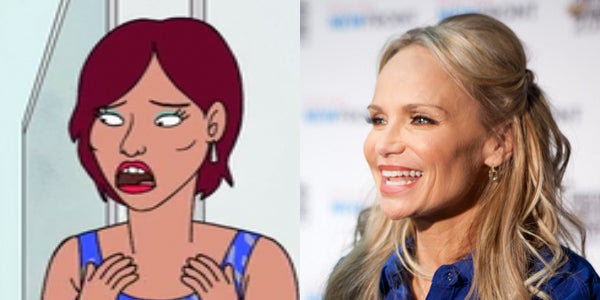 Photo via digitas/Flickr
Despite her petite size, Chenoweth is known for packing a whole lot of sweetness in a tiny body—which makes hearing her as the undercutting and backhanded Vanessa Gekko that much more rewarding.
 5) Stephen Colbert as Mr. Witherspoon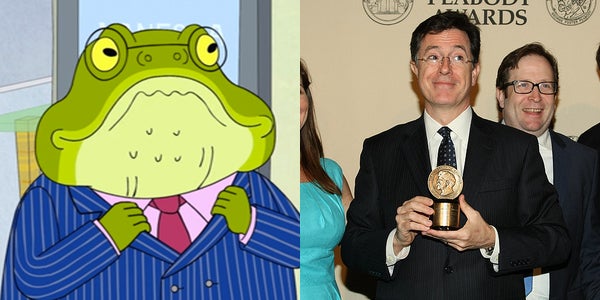 Photo via peabodyawards/Flickr
While Colbert is best known for his over-the-top political satire, the late night funny man's turn as the rotund Mr. Witherspoon proves that if hosting doesn't work out, he's always got a backup gig as a giant frog.
6) Anjelica Huston as Angela Diaz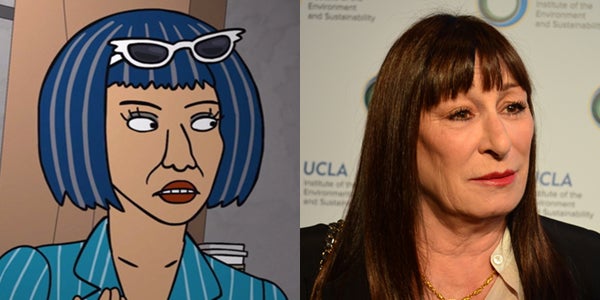 Photo via minglemediatv/Flickr
Anjelica Huston's cameo as the powerful television executive Angela Diaz is as sharp as the pantsuit she wears. It's truly the role she was drawn to play. 
7) Ken Jeong as Dr. Allen Hu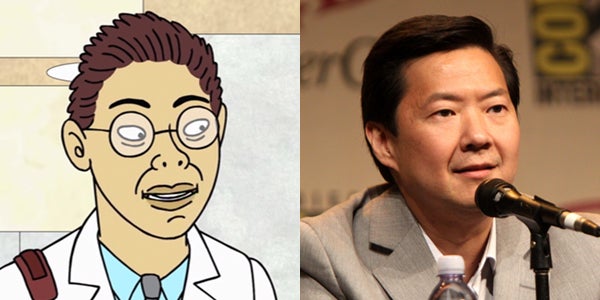 Photo via gageskidmore/Flickr
A visit from Dr. Hu elicits plenty of confusion, and not just because of the bizarre psychotropic drugs he dispenses. Jeong is the perfect straight man in an endless circle of Hu's on first. 
8) Keegan-Michael Key as Sebastian St. Clair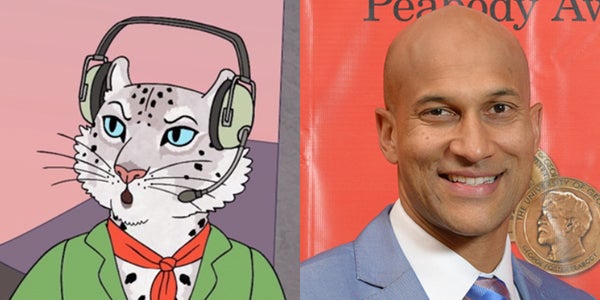 Photo via peabodyawards/Flickr
Key is so good at transforming into new characters that Comedy Central gave him a sketch show because of it. Yet, it's Netflix that presented Key with his wildest transformation yet: a British snow leopard philanthropist.
9) John Krasinski as Secretariat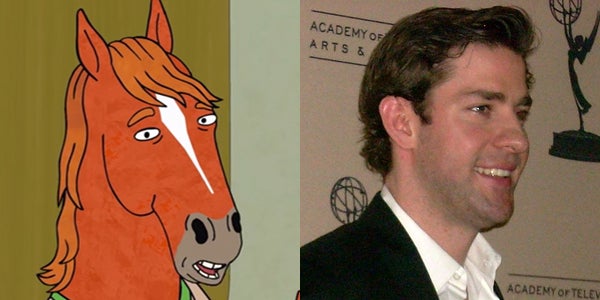 Photo via watchwithkristin/Flickr
While Krasinski is best known for his role as a pedestrian office worker, his voice is anything but. Already the well-established voice of Esurance, Krasinski's rich timbre is the perfect all-American pairing for a horse as strong as Secretariat.
10) Melissa Leo as Diane's Mother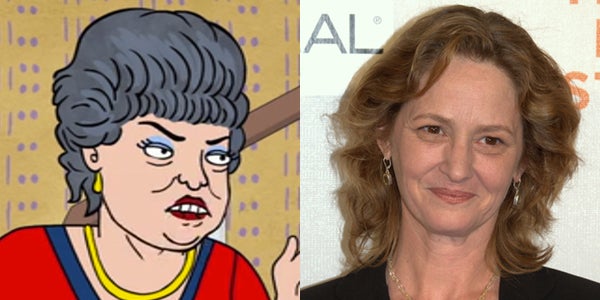 Photo via shankbone/Flickr
Melissa Leo is so good at playing a Massachusetts mother that she won an Academy Award for it thanks to a performance in The Fighter. So who better to play Diane's angry Boston mom?
11) Wendie Malick as Beatrice Horseman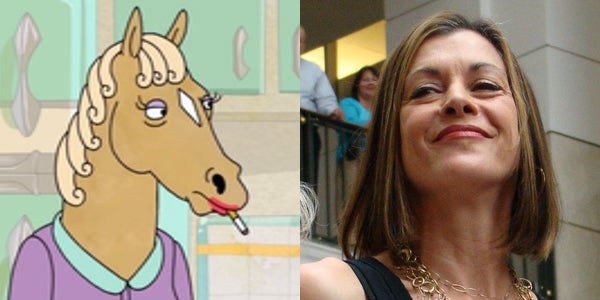 Photo via positivelycleveland/Flickr
BoJack's loveless upbringing and passive-aggressive parents are all part of what's taken him down such dark roads. When it comes to a detached mother, no one could make her sound more deliciously disdainful than Malick.
12) Keith Olbermann as Tom Jumbo-Grumbo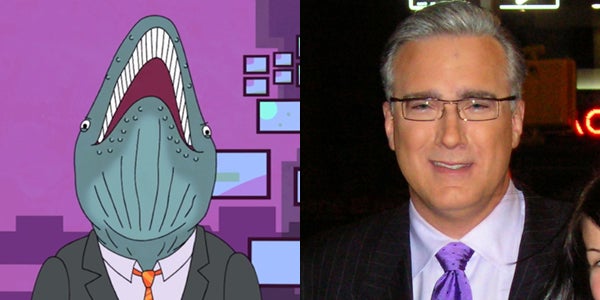 Photo via kirstenlovesputi/Flickr
The only thing larger than Keith Olbermann's personality is his reputation as a wild political commentator. That's what make him the perfect fit as the incendiary whale of a host over at MSNBSEA.
13) Chris Parnell as News Reporter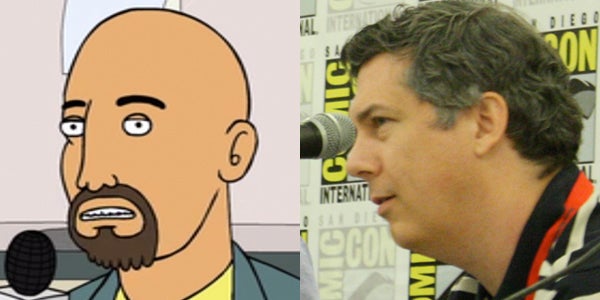 Photo via [email protected]/Flickr
Since departing Saturday Night Live, Parnell's played a breadth of characters, including 30 Rock's Dr. Leo Spaceman. Perhaps a news reporter is one of his most tame roles to date.
14) Patton Oswalt as Pinky Penguin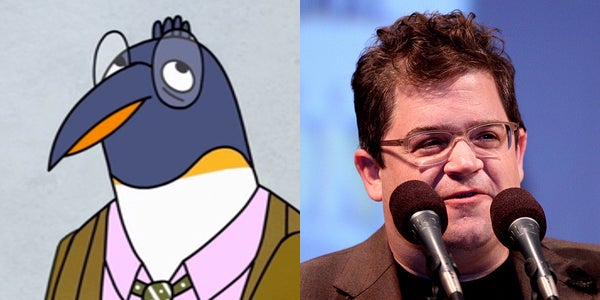 Photo via gageskidmore/Flickr
As the star of Ratatouille, Oswalt is no stranger to voicing animals, but those he plays on BoJack have certainly seen better days. With a publishing house on the brink of destruction, global warming looks like a better option for this penguin.  
15) Horatio Sanz as Latin Kings Gang Leader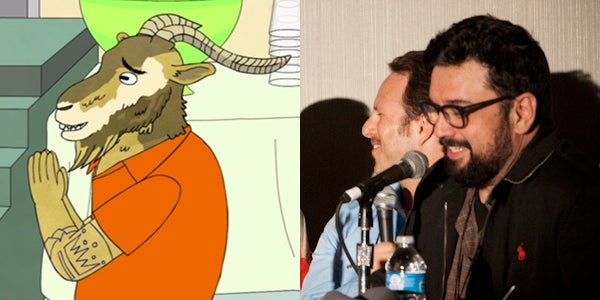 Photo via cleftclips/Flickr
Horatio Sanz is about as far from a prison gang leader as they come, yet he's able to perfectly embody the leader of a prison faction of the Latin Kings. Now we just pray that Netflix does a crossover episode with .
16) Kristen Schaal as Sarah Lynn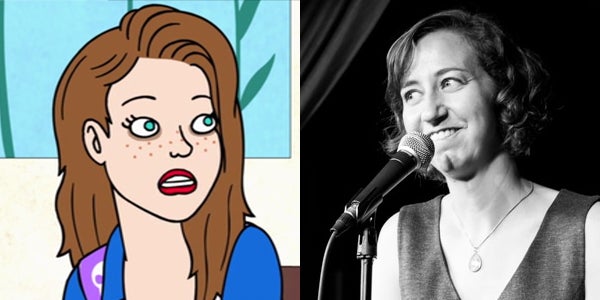 Photo via hottubshow/Flickr
Schaal's gravelly yet energetic voice has such a range. Whether it's playing Hollywood drug-addicted wild child Sarah Lynn or a hyperactive kid on Bob's Burgers, she does it all so effortlessly. 
17) J.K. Simmons as Lennie Turtletaub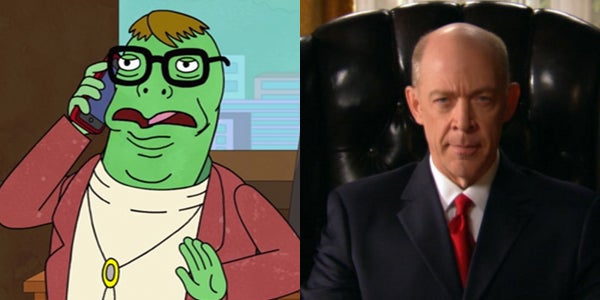 Photo via simbach/Flickr
Though he's one of the most well-known character actors, Simmons really shines in dry comedic parts. Now if we can only get Lennie Turtletaub in the Entourage movie.
18) Stanley Tucci as Herb Kazazz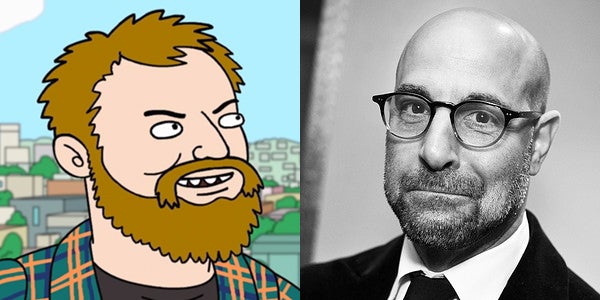 Photo via smoothdude/Flickr
The suave Stanley Tucci has inhabited plenty of comedic roles in his day, but none with a twist of fate as sad as Herb's. Hopefully Herb's cancer will go into remission so he and BoJack can hash it out with Marc Maron on WTF next season. 
19) Aisha Tyler as Aquafina Sextina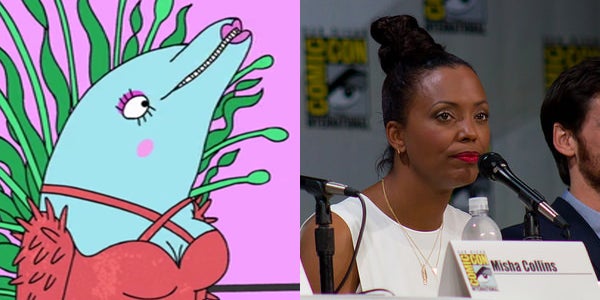 Photo via vagueonthehow/Flickr
Tyler is an old favorite of animated shows, starring as Archer's leading woman, Lana. But an oversexed pop icon that happens to be a dolphin? That's new territory that we hope she isn't done exploring.
20) Olivia Wilde as Charlotte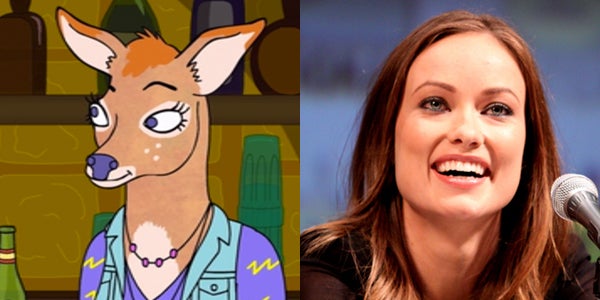 Photo via gageskidmore/Flickr
Wilde is a natural choice for the doe-eyed brunette ingenue, so what better character her for her to inhabit than an actual deer?
Screengrab via Netflix