A YouTube celebrity and redditors are brewing a boycott of Mass Effect 3, a highly anticipated new video game.
The lynchpin behind this digital consumers' revolt is popular video game commentor John Bain, known on YouTube as Total Biscuit.
The video that set things in motion was a 25-minute opus titled "Why I think BioWare has gone too far with Mass Effect 3." (Warning: Spoilers ahead.)
His video rant centers around a piece of leaked downloadable content, or DLC. DLC  is software like expansion packs or other fun content for the game once you have already played it successfully. Think of them like apps for your smartphone: You don't need them for the phone to work, but they enhance the experience. Like apps, some are free and some cost money.
Total Biscuit took issue with a paid DLC that was not a "piece of cosmetic content," he said, but an "integral" part of the game, which isn't "widely available to everyone."
Mass Effect 3, he argued, was incomplete at launch. BioWare "deliberately created content" and then "cut it from the game" in order to make more money. Total Biscuit called this practice "bad business" and "ludicrously exploitative," and said he would not be purchasing the game.
Redditors seem to agree with him.
Total Biscuit's video, uploaded onto YouTube yesterday, collected thousands of comments on YouTube and Reddit, rising to the top of Reddit's r/gaming section, a subreddit with more than a million readers. It wasn't long before the video made the leap to the front page of the social news site, and then subsequently spread across the entire Internet.
"Cancelled my Mass Effect 3 pre-order. "From Ashes" DLC is unacceptable. Disgusting milking of the consumer," wrote Twitter user Jason Retallick.
"As a PC gamer with no voice (meaning developers/publishers don't hear me) it's nice to have someone like [Total Biscuit] address these kind of problems," wrote iCandy on a video game forum.
Other Reddit threads emerged encouraging folks to boycott the game, as well as to pirate the game instead of paying for it, out of protest.
And some threads just mocked the whole controversy.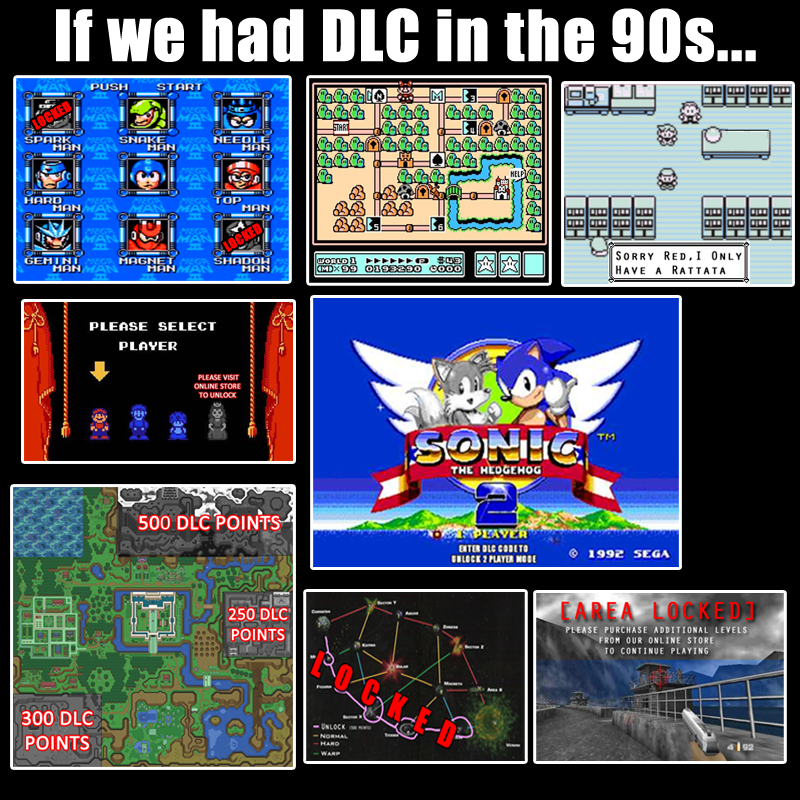 The encouragement to steal the game, however, rubbed some redditors the wrong way:
"If this truly is a moral outrage, then it should be very simple, don't buy it. Feel free to boycott it. But you're saying more than that…you're flagrantly telling PC gamers to STEAL THE GAME. Fuck you, you worthless, entitled piece of shit. If you think the way the game is sold is insulting, you don't play it," wrote tsjone01 in a top comment, in one of the pro-boycott threads.
BioWare associate producer Michael Gamble responded to the outrage via an official forum post within hours last night. (BioWare seems to be getting more responsive to Web communities' concerns, perhaps taking notes from the Hepler mess from earlier this week.)
Gamble disagreed with Total Biscuit's assessment that the game was not complete, writing "Mass Effect 3 is a complete—and a huge game—right out of the box." The DLC, Gamble said, was "optional content" that would "appeal to long-time fans"—gamers familiar with the Mass Effect 3 universe and storyline, in other words. And exactly the kind of people who hang out in r/gaming and subscribe to Total Biscuit's channel.
Gamble's statement doesn't seem to have been digested by his target audience, with many still flocking to Total Biscuit's video and leaving outraged comments. Gamers have also set up a "Mass Effect 3 Boycott" group on Steam, the video game distributor and social network. On Twitter, users are also still expressing their anger, or talking about pirating the game.
"I really hope this boycott will deliver a message to BioWare. I don't want to see this become a trend for Publisher/devs," tweeted Jake.