Justin Bieber is in hot water with a Filipino official over an Instagram photo she felt mocked revered boxer Manny Pacquiao.
The Pac-man, a hero to millions of Filipinos, was laid out in a loss to Juan Manuel Marquez Saturday. Bieber, who is friends with Pacquiao's rival Floyd Mayweather according to the Atlantic, posted two image macros to Instagram which riled many in the Philippines and brought hundreds of thousands of likes and comments.
One depicted Michael Jackson leaning forward next to Pacquiao as the fighter fell to the mat. The other (also posted without credit; terrible Instagram etiquette there, Biebs) showed Simba from The Lion King trying to wake up Pacquiao as he lay strewn on the mat along with the caption "Dad wake up."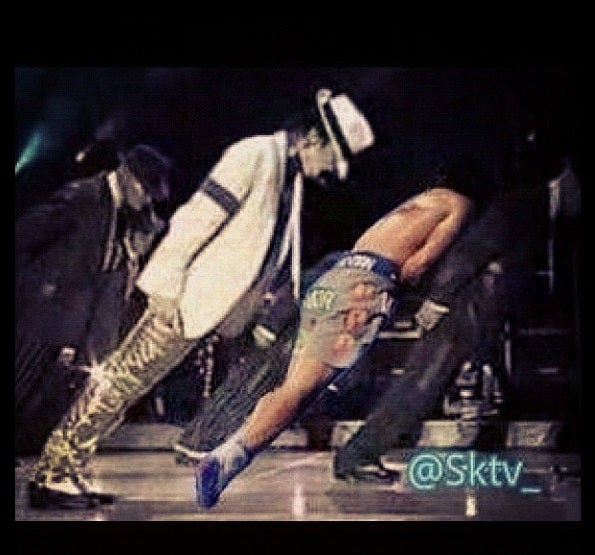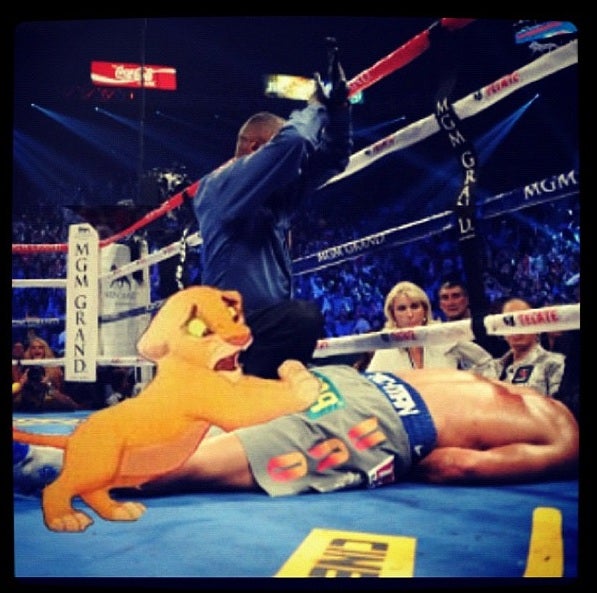 Bieber later suggested that those who abandoned him over his boxing opinions were never true fans of his.
The image incensed Rep. Carol Jane Lopez, who called for congress to ban Bieber from the Philippines. She also called for citizens to stop listening to the Canadian pop idol's music and boycott his concerts. Pacquiao, it must be said, is himself a member of congress in his homeland.
Reports about the bid to ban Bieber led to the hashtag #banjustinbieber trending in the country, with some tweeters accusing him of a lack of respect. (Unsurprisingly, some Beliebers thought the hashtag was missing the letter 'g'.)
Bieber claimed that Mayweather had nothing to gain from fighting Pacquiao, who lost both of his fights in 2012. In a week when police uncovered a plot to murder and castrate Bieber, Pacquiao responded by saying he'd pray for the pop singer.
Photo via Justin Bieber/Instagram