It used to be called the Streisand effect. Maybe now we should call it the Beyoncé effect.
It all started at Sunday's Super Bowl XLVII halftime show. Beyoncé's performance was one for the sports-history books. It featured a reunion of Destiny's Child, enough pyrotechnics to see the event from space, and some seriously intense dance moves.
But don't take our word for it: "[S]he balanced explosions and humanity, imperiousness with warmth, an arena-ready sense of scale with a microscopic approach to the details of her vocals," The New York Times reported. "Amid all the loudness were small things to indicate Beyoncé was answering her skeptics, quietly but effectively."
As the game went on, focus quickly shifted away to the Baltimore Ravens and Oreo's ingenious marketing strategy. BuzzFeed, on the other hand, wasn't through with Beyoncé.
On Monday morning, the viral conglomerate released a listicle featuring a handful of unflattering halftime photos of Beyonce cringing, jiggling, and crotch-thrusting. The story collected more than 50,000 Facebook likes—and an email from Beyoncé's representative asking BuzzFeed to pull them down.
The answer from BuzzFeed was a resounding no. And thus began the Streisand effect, a phenomenon where attempts to hush critics only serve to bring a person wider attention.
In the case of Beyoncé's unflattering photos, that meant unwanted attention from the Huffington Post, The Vancouver Sun, and The Telegraph. And now one of the photos featuring a scary-looking Beyoncé flexing almost every muscle in her body has become the latest meme to capture the attention of Reddit's r/PhotoshopBattles and r/AdviceAnimals forums. 
The photo has been altered more than a dozen times by redditors laughing at the idea that it could be "removed from the Internet."
"That's like getting pee out of a swimming pool," callipygian1 commented.
Here are some of the best photo and GIF remixes created so far.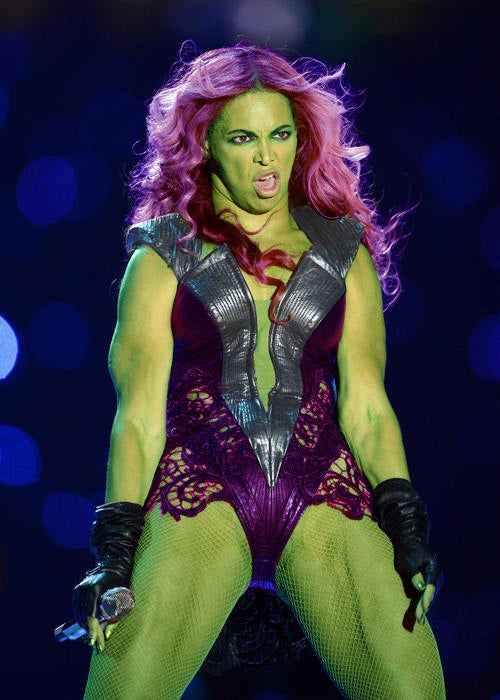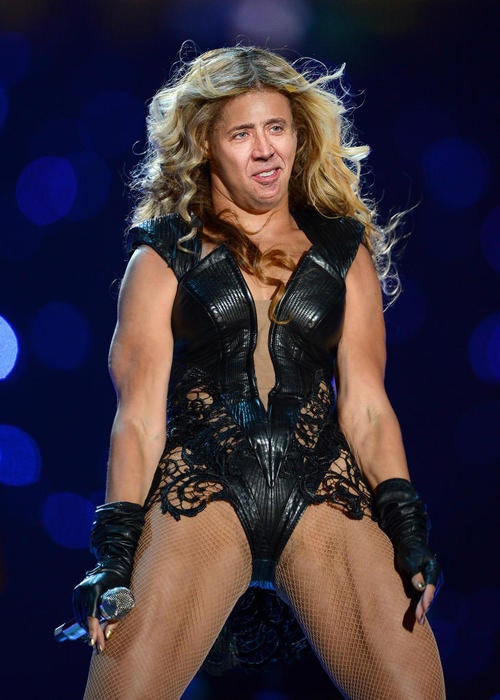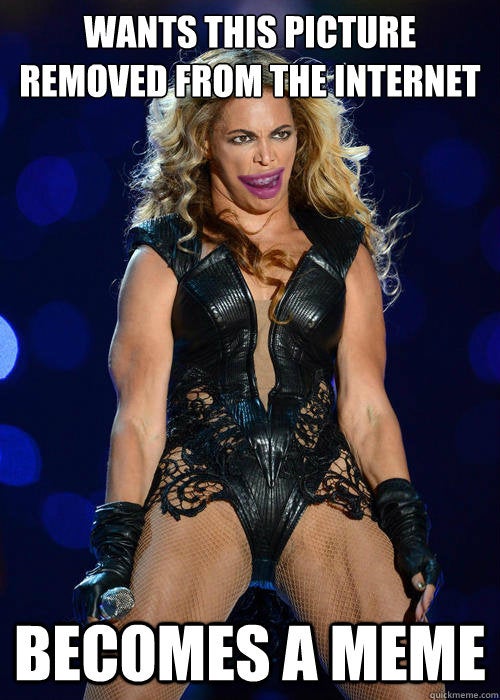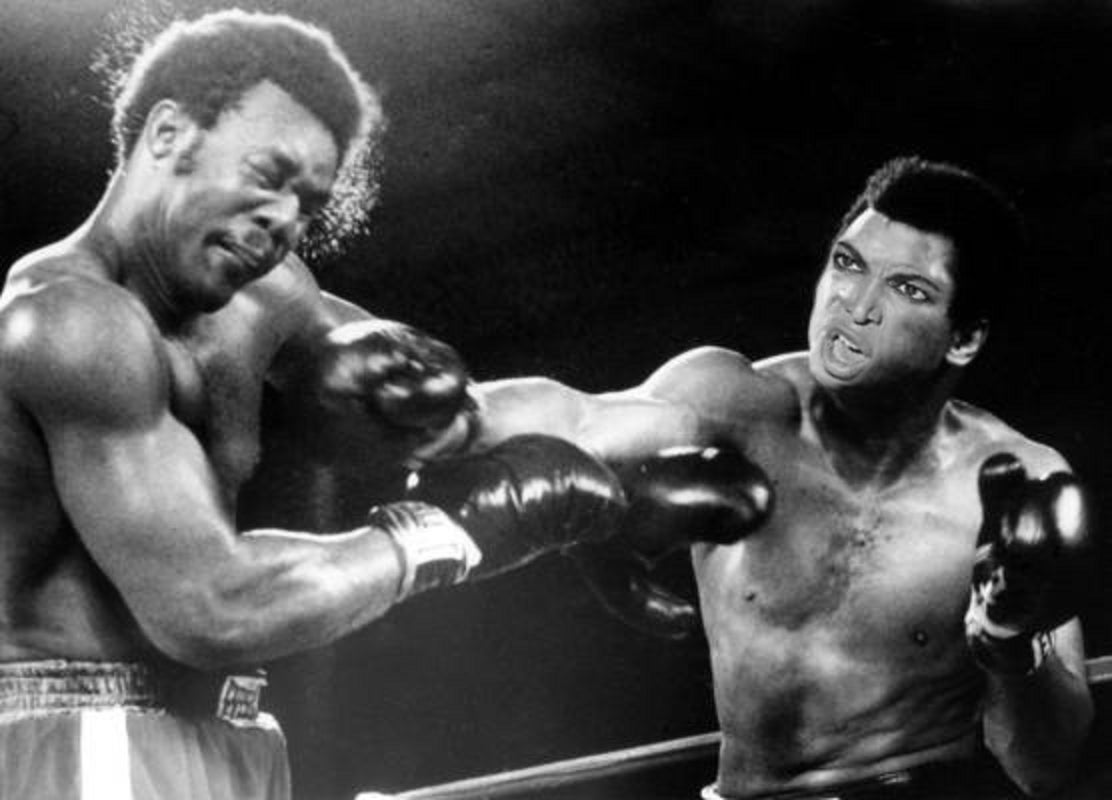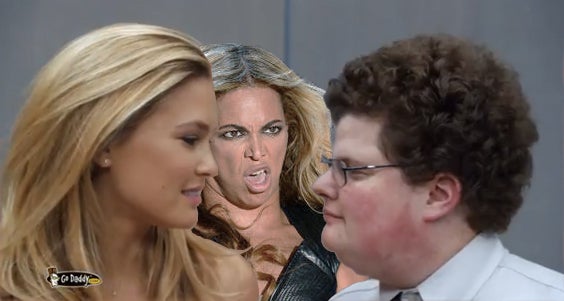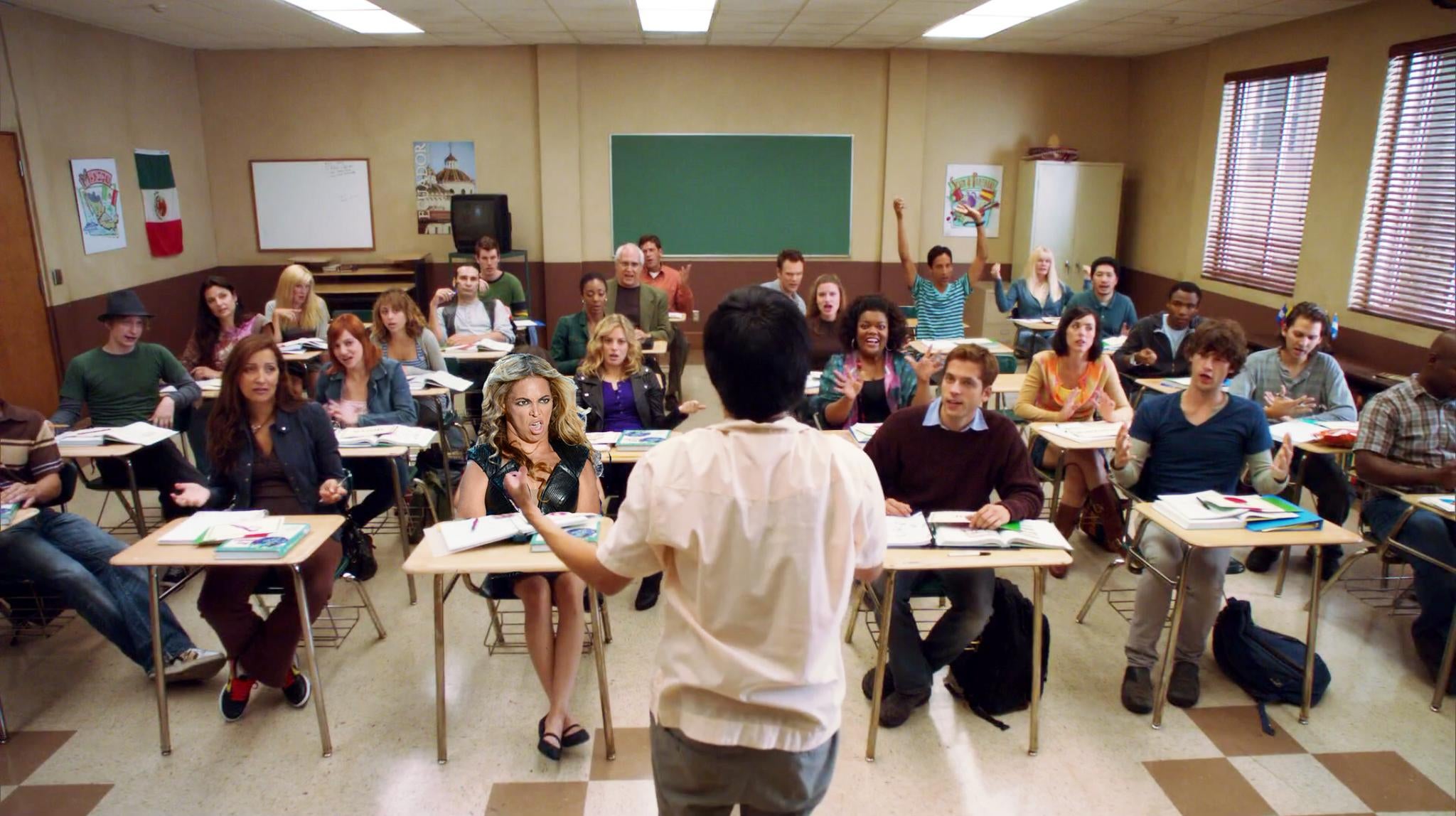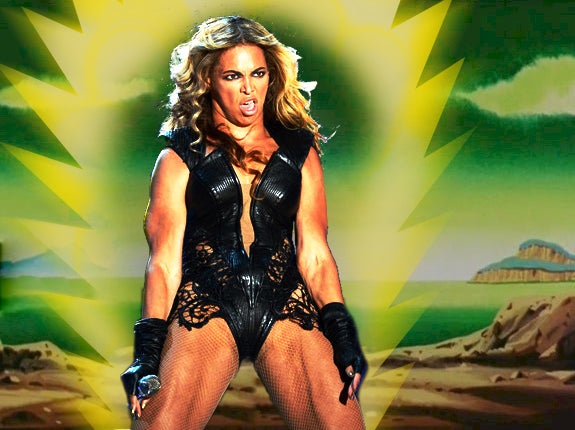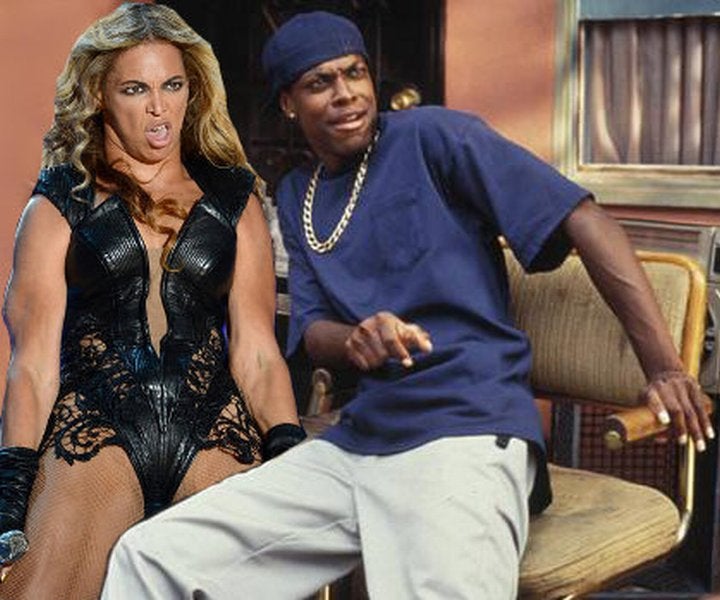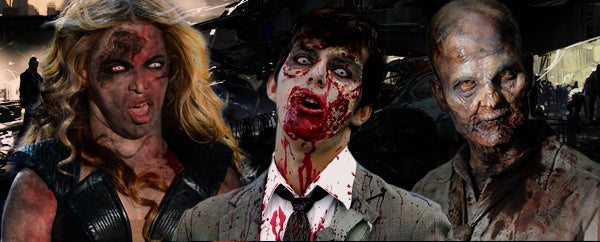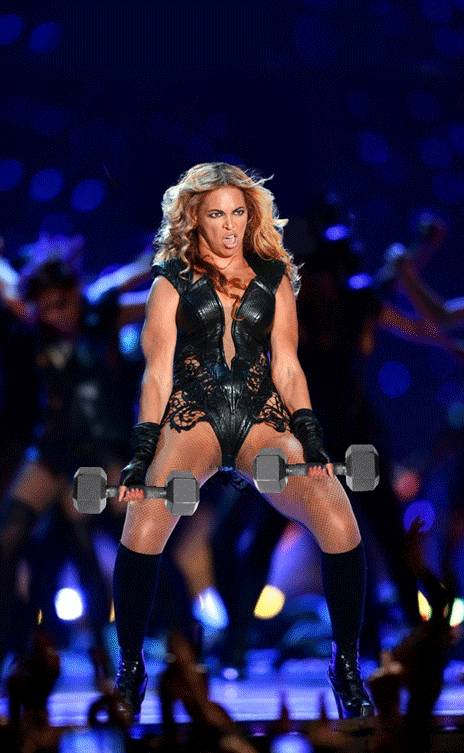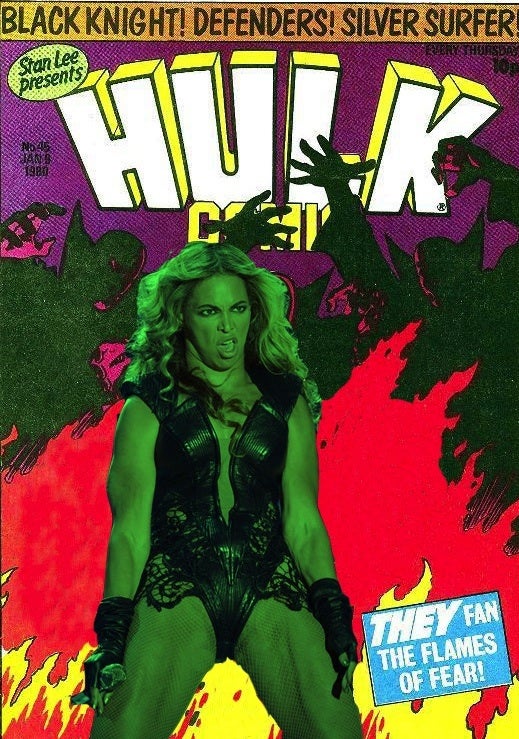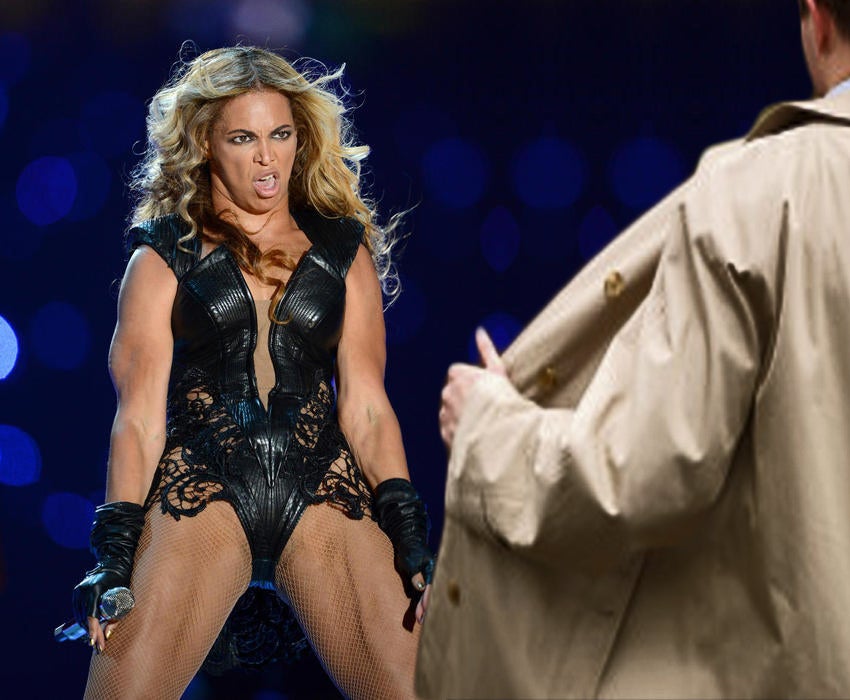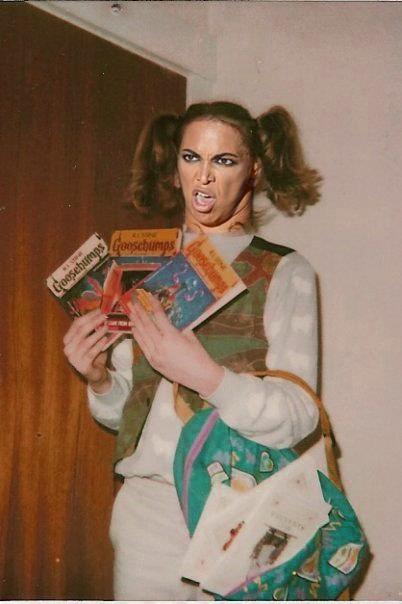 Photos via Reddit