Every year, it seems, Heidi Klum makes headlines for her epic Halloween costumes. But this year, she's got challengers. Everyone from Patrick Stewart to Neil Patrick Harris are going all in. There are lobsters, various interpretations of Miley Cyrus at the VMAs, and a stray Danny Devito. Here are the best Halloween costumes of 2013.
1) Miley Cyrus as Lil Kim

Photo via Miley Cyrus/Instagram
This is my all-time favorite of this year. It's flawlessly executed, supremely nostalgic, and, most importantly, Lil Kim–approved.
2) Ellen DeGeneres as Nicki Minaj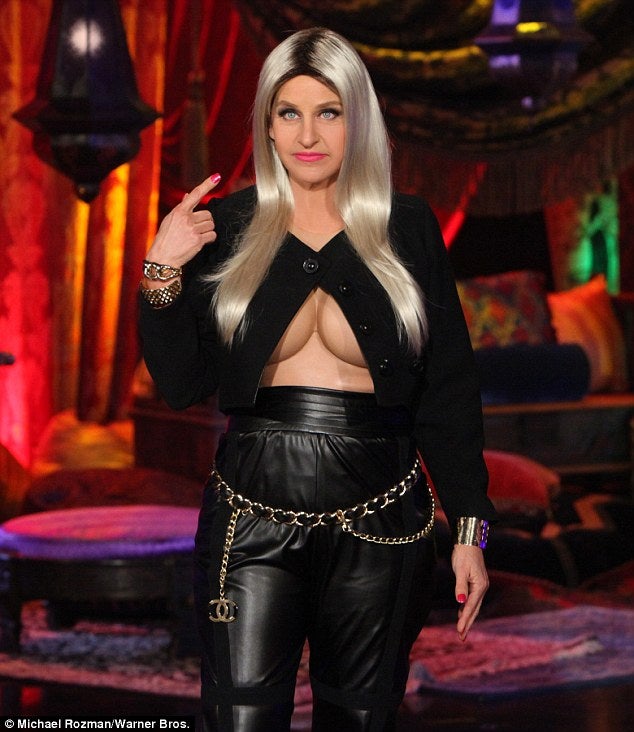 Ellen DeGeneres once again shocks on Halloween with a spot-on Nicki Minaj costume, right down to the exposed boobies. (Fake, of course.) Ellen debuted her costume on her show today to much laughter and applause.
 
3) Sir Patrick Stewart as a lobster
Sir Stewart has been winning social media lately, with his hilarious YouTube videos and best friendship with Sir Ian McKellan. Here he is not only dressed as a lobster but chillin' in a bathtub, like lobsters do.

Photo Patrick Stewart/Twitter
4) Neil Patrick Harris and David Burtka as Alice in Wonderland characters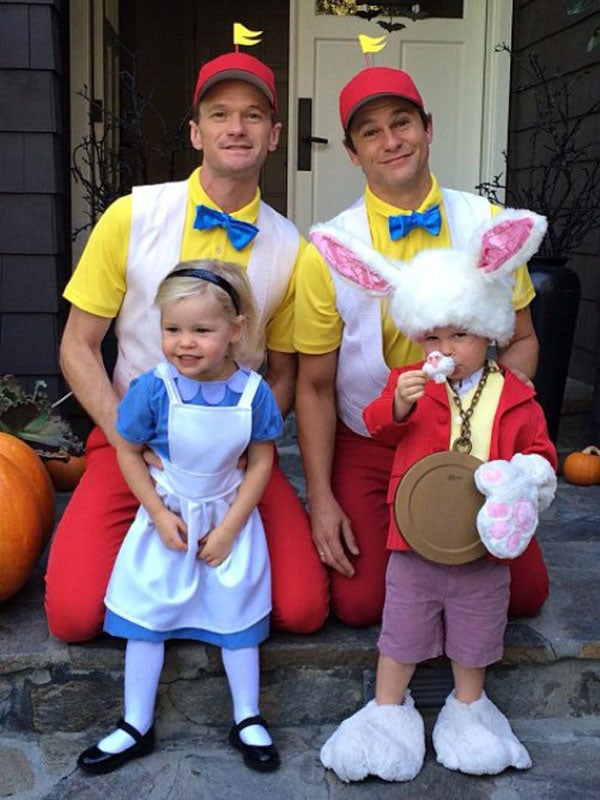 Photo via Neil Patrick Harris/Instagram
NPH and his husband always rule at Halloween costumes, but now that they have their adorable twins, the whole family gets in on the action. They're all cute as buttons as the cast of Alice In Wonderland.
5) Matt Lauer as Pamela Anderson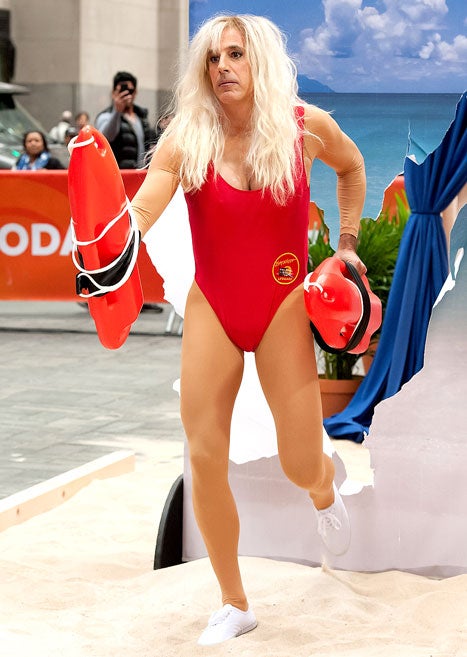 Well, this is disturbing. Matt Lauer squeezed into a red bathing suit for the Today Show's Halloween episode to play Baywatch babe Pamela Anderson. He even had her long blonde hair and rescue floaties. But not her… uh, more prominent assets.
6) Paris Hilton as Miley Cyrus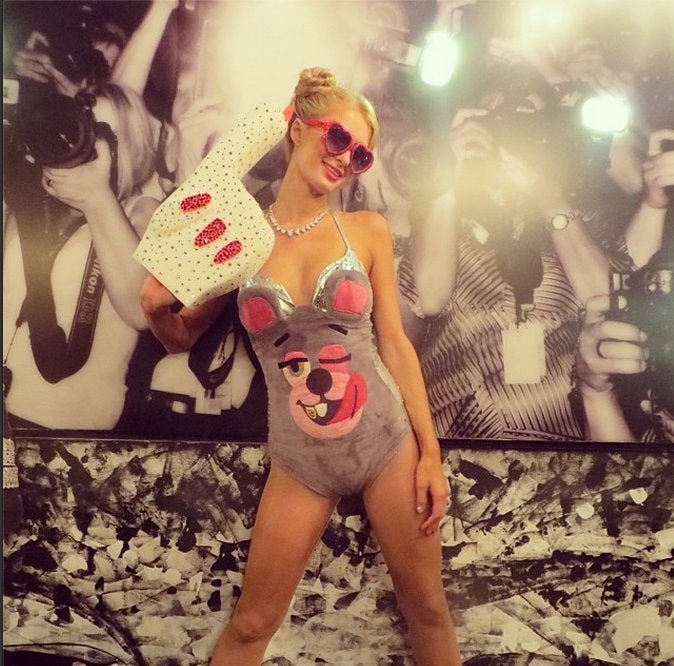 Photo via Paris Hilton/Instragram
As soon as Miley Cyrus tore off her outfit at the VMAs to reveal her teddy-bear onesie, it was obvious this would be a Halloween costume of choice for 2013. Paris Hilton pulls it off pretty well, and thankfully she didn't force a friend to dress as Robin Thicke. Points for that.
7) Olympians Alex Morgan and Sydney Leroux as Miley Cyrus and Robin Thicke

Photo via Sydney Leroux/Instagram 
The duo has collaborated on a Halloween costume for the second year in a row after last year's awesome decision to dress like fellow Olympians Gabby Douglas and McKayla Maroney. They sure know how to titillate with Morgan as Miley Cyrus and Leroux as sexy Robin Thicke—photos of their couples costume are a hit on social media already.
8) Chris Colfer as R2D2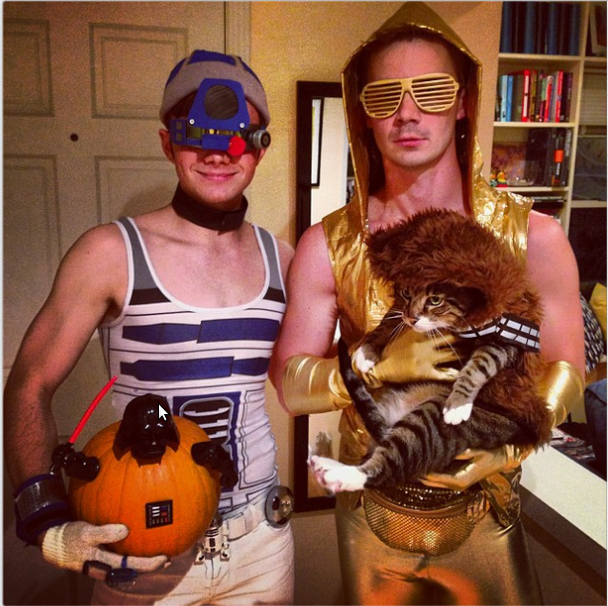 Photo via Chris Colfer/Instagram
Glee's Chris Colfer and a friend went as R2D2 and C3PO with a Darth Vader pumpkin to match and a cat dressed as Chewbacca. Way to stay on target, guys!
9) Sarah Hyland as Maggie from The Walking Dead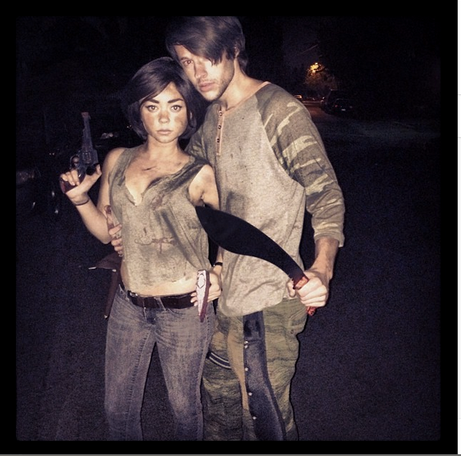 Photo via Sarah Hyland/Instagram
Instead of being a zombie on Halloween, why not be a zombie killer? Hyland, of Modern Family fame, and her friends dressed as characters from the AMC show The Walking Dead. Let's just hope they didn't come across any walkers while partying.
10) Nicole Ritchie as Danny DeVito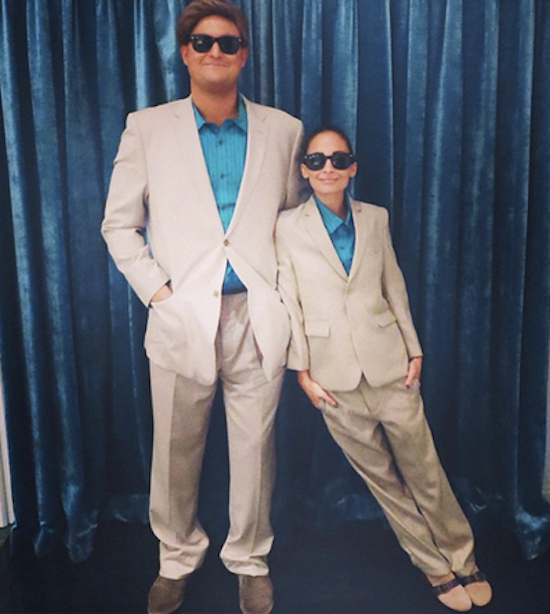 Photo via Nicole Ritchie/Instagram
Nicole Ritchie got a taller buddy to team up for a hilarious Twins costume. Ritchie played the tiny Danny DeVito and her friend was the big Arnold Schwarzenegger from the 1988 comedy. The pair recreated the movie's silly poster. That's one way to use your small size to your Halloween advantage.