When the YouTube sitcom MyMusic ended its first season, the titular music studio and promotion company's building was literally on fire—again. This time from a crème brûlée incident and the loss of their safety fire horn. (It all made sense in the finale.)
Fear not: The wacky employees of MyMusic are safe, prepped for season 2, and ready for more zany show ideas, sassy one-liners, and secret crushes. YouTube's only workplace sitcom starts airing its second season today.
MyMusic is like The Office, with talking heads and bizarre coworker dynamics, but set in a music studio and packaged for the Internet. Imagine if while Jim was pining for Pam, you could tweet Jim a supportive message, or send Pam a Facebook message telling her to ditch her fiance for Jim. And one or both of them could respond to you.
YouTube's versatile showrunning duo the Fine Brothers have created several long-running and popular series for YouTube, including Kids React, a show where precocious children give their opinions on a wide variety of topics like memes, racism, and politics. That spun off into Teens React, Elders React, and YouTubers React.
But more so than with their other programs, Benni and Rafi Fine are really blurring the distinction between YouTube and Hollywood with MyMusic, in both its cast and format. 
The show includes TV veterans Adam Busch of TBS's Men at Work's and Fox's Tania Gunadi alongside YouTube star Grace Helbig. And for the new season, the webseries will be released not as a series of short videos but as six longer episodes. MyMusic will also be hosting real-world concerts hosed by the show's characteres and will maintain over 80 social media accounts related to the storyline.
Co-creator Benny Fine talked to the Dot about MyMusic's transmedia sitcom experience.
What is your writing and editing process for MyMusic? 
We have a full writers room and with something like MyMusic we've scripted it out with professional writers. There is some very basic improv from the actors, but everything is very to the letter so it's easy to edit down to an episode. There are fun little things an actor might throw in there. We script the "deleted scenes" that go in the sitcom-length episodes, so we shoot it both ways, short and long. It works as a webseries ongoing and also in what becomes the television program. 
Is YouTube the future of Hollywood?
I feel like it is already "the now." [My brother and I] were from a more traditional background doing short films in high school and film festivals and wanting to do the longer form things in television and film—and then the Internet came along. In a pre-YouTube world, and in the beginning of the YouTube world, it was more personality based and centered around very simple content. But us, even then and now, we're always trying to create more serialized content, more premium content, more production value, things like that. It took a good number of years for that to catch up and for that to also become part of the YouTube ecosystem.
There's a new success model, and us and some of our peers are now starting to prove that TV and very traditional content also works on the Internet, specifically on YouTube, and it can rival television audiences and television production value. MyMusic is proof of that, having a successful run and now coming back for a second season. It's really YouTube's only sitcom in this transmedia 360 way, and it's showing it works and there's an audience for it, and they're excited to see it come back.
Is Hollywood just missing the boat on this?
We've always felt there's a lot more they could be doing. A big part of MyMusic was to showcase what the sitcom of the future looks like today. We really believe in the future as these things emerge, this audience will grow up expecting all this from their content, these interactive elements, and a real-time sitcom, and engaging your community 24 hours a day—all these elements that these traditional series are one day going to have to evolve to. It's a blueprint for what is possible.
We'd love to pursue something with traditional media in a way that hasn't been done before. Our conversation these days has definitely evolved from confusion to trying to figure out how to work together. There's nothing going on at this exact time but we're in constant conversation with television these days, including how to partner together with distribution around our huge audience to leverage something for TV, which I hope we can execute sometime this year.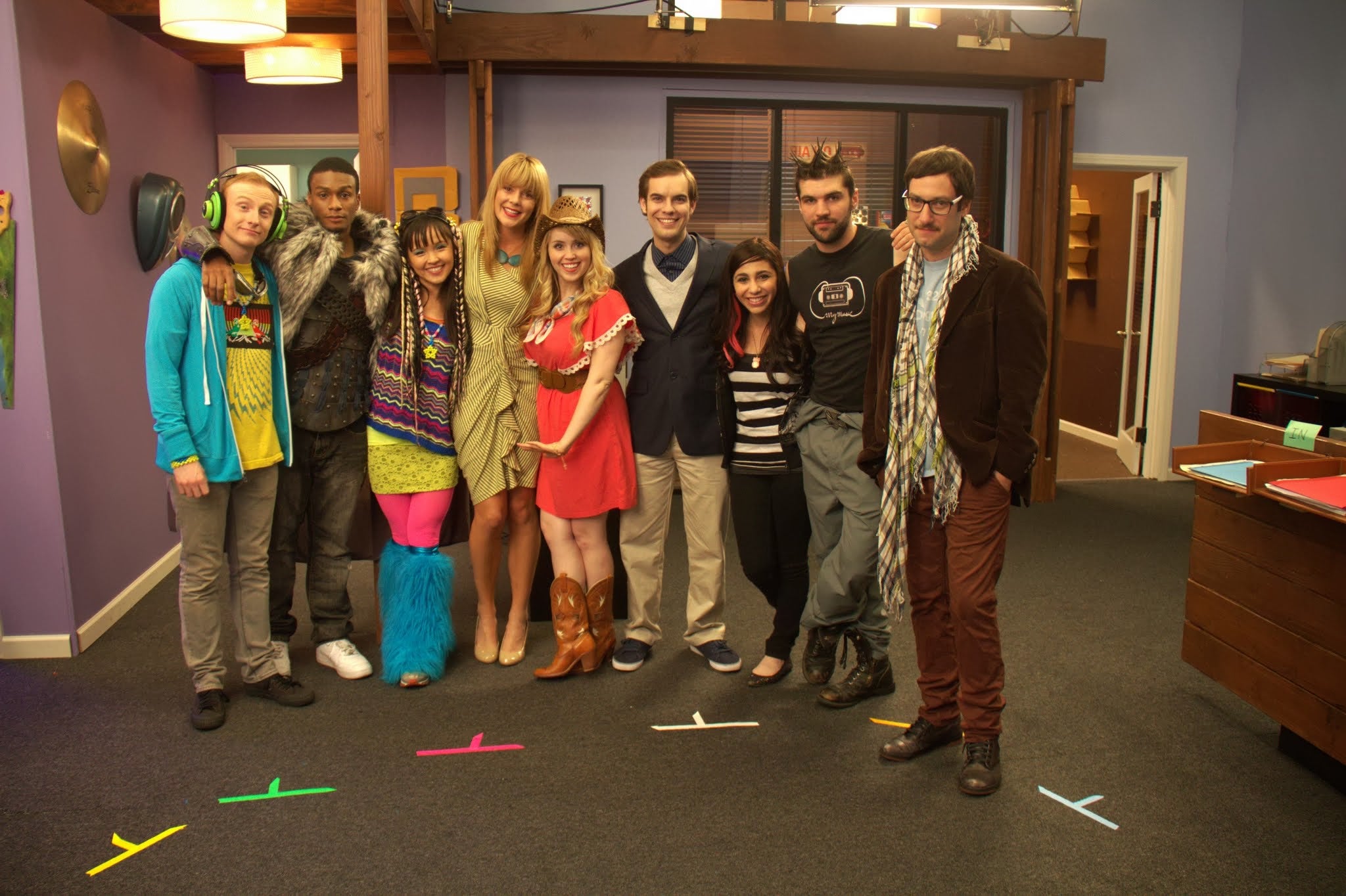 When you and your brother go into meetings with executives, do you feel you have more power now then you would have pre-YouTube?
Yes and no. There's no story yet that anyone from traditional media has come to YouTube and said we're going to just let you do your show on television. There's still definitely a lack of respect for the audiences we've commanded over the years. It's starting to change. There's a level of distance they still put, whether it's fear or worry about cannibalizing their own audience. Projects like MyMusic are starting to show both advertisers and the executives at these companies that there's more to be done.
We've always been champions of feeling that it won't be TV or the Internet, one or the other; they're both going to exist in some capacity. There will just be more synergy between the two. Things like MyMusic allow us to make those people understand that there is a level of talent in the same way coming from YouTube just like they'd give someone from a comedy club a TV show after seeing them with 100 people watching their funny sketch comedy. We're doing 80 million views a month for serialized content, and I think it turning some heads. They're starting to pay more attention to the talent that's on YouTube, but in terms of exact partnerships, we're hoping we can be among those that help pioneer that because I do think we need to partner together to get to that next level. I don't think it's going to work with us isolated from each other.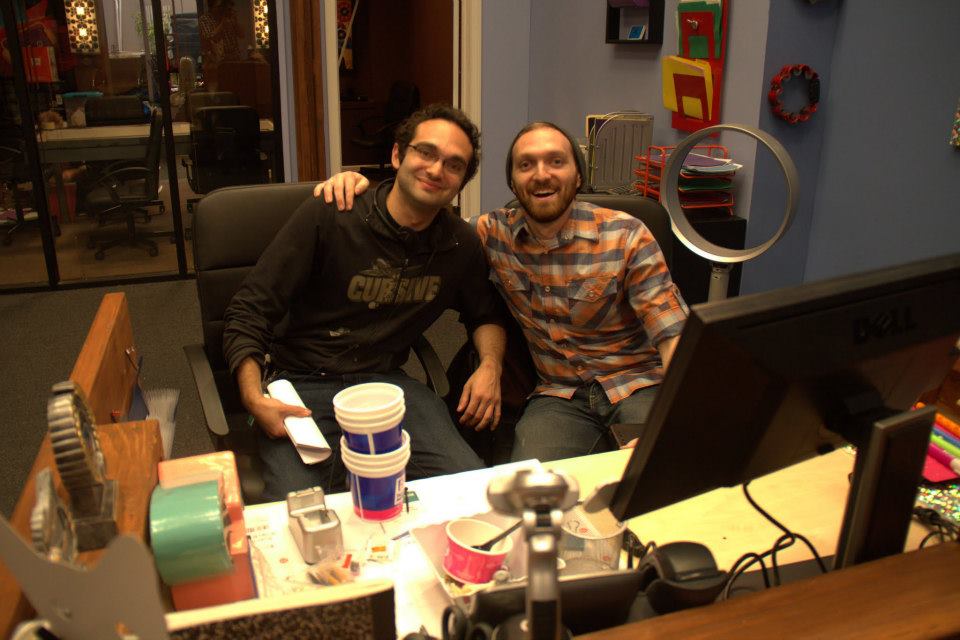 Would you guys like to become traditional showrunners for network TV?
Oh absolutely. It's a goal we still have. We never want to leave what we have on YouTube but there's certain content that would work better in a traditional format than it would online. But we have 5 million plus subscribers who can help bring this world to life in really exciting future ways by having something on television and being able to supplement it through what we already have with our huge audience. MyMusic is a great showcase of what we can do as creators on a modest budget when we're given the opportunity to put together a television-sized project and hopefully whether it's MyMusic making that transition to television or having something sprout off from it, it's an exciting time to be a creator.
The audience is the reason we can make anything, so we want to give back to them with a huge transmedia experience. They know we're making this for them, and not for someone saying yes or no, or hitting a target advertisers want. This is another missed opportunity for traditional outlets who don't quite understand what's going on online because if you become a fan of a brand, a channel, or a person, that fans will follow them to anything they do. They have direct connectivity, and will always give it a shot and give them a better potential for success. This is what our network has been for years. We jumpstart new properties. We are a TV network.
How much does that interaction dictate what happens in the show? 
That's the fun thing. It's a real-time sitcom so when something happens, it happens that day in the MyMusic universe, so if they're upset about it you're able to play with it because these are "real people," so Scene can respond directly to them and explain or agree with them, in character. Then, we have this ancillary content that is shot week to week that can address it head on and fans can talk to them and hear their voice inside a narrative world. It's really never been done before. You get to talk to the characters as those things happen.
Give us a taste of what's going to happen to the gang in season 2.
Without giving too much away, there's a lot of drama in season 2, and we really delve into what is happening with this company. The last time we saw them their office burned down. They were running out of money so they kind of have to hit the reset button, and build themselves up with all this inter-office drama. Things are going to come to a head in a much more dramatic way than people would expect from the absurdist, funny show that MyMusic is. We're diving a lot more into the heart elements. We want to do that with comedy writing, be funny and absurdist and then hit you in the feels, as Tumblr would say, and we're excited to see the reaction to some of what's in store.
Last question: Are Techno and Dubstep a couple?
Techno and Dubstep are very good friends. There is always ambiguity around that and it will ultimately come to some level of fruition this season. That's all I'll say.
Photos via The Fine Brothers