"It's showtime!"
Twenty-five years ago, a relatively new director by the name of Tim Burton was fresh off of his debut success, Pee-Wee's Big Adventure.
Burton's sophomore project, an odd film named Beetlejuice, was originally envisioned as a flat-out horror piece. While it ultimately morphed into a horror-themed comedy, it nevertheless allowed Burton to fully flesh out aspects of his filmmaking that have become trademarks of his work: camp-gothic sets and characters, stop-motion animation, homages to 1950s cinema, and of course a continuous score of spooky carnival music courtesy of Danny Elfman.
Starring Alec Baldwin, Geena Davis, a young Winona Ryder, and, in the title role, Michael Keaton (not Johnny Depp, believe it or not), Beetlejuice won over audiences, further cementing Burton as a bona fide director. While its intended sequel, Beetlejuice Goes Hawaiian, never saw the light of day, the film nevertheless spawned off a line of toys, a Saturday morning cartoon, and a series of video games. It would be Burton's last film before his breakout blockbuster, Batman, which reunited him with Keaton.
To commemorate the silver anniversary of the Beetlejuice's March 30, 1988, release, here are 25 GIFs of the movie's more memorable moments.
"You'll feel better once you dry, honey."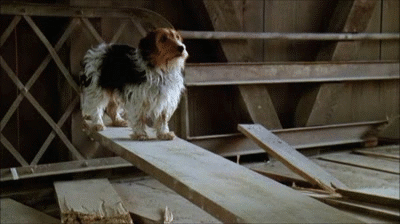 "Let's just pray the other closets are bigger than this one."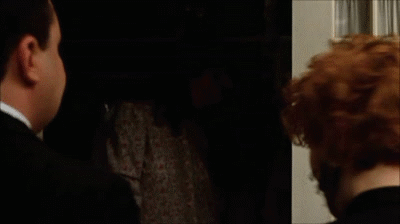 "Sandworms. You hate 'em, right?"
"This is my art and it is dangerous."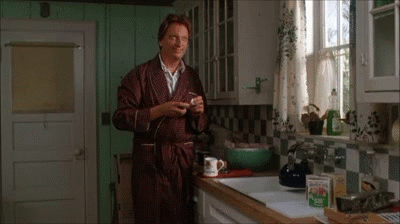 "Say it once, say it twice, third time's the charm."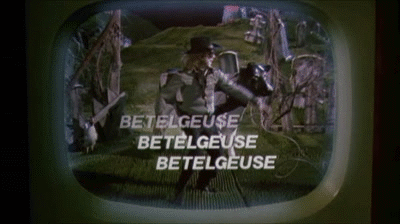 "I came here to relax and clip coupons, and dammit, I mean to do it."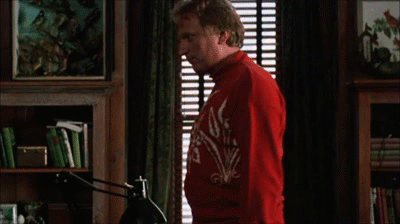 "This is what happens when you die. That is what happens when he dies. And that is what happens when they die. It's all very personal. And I'll tell you something: if I knew then what I know now, I wouldn't have had my little 'accident.'"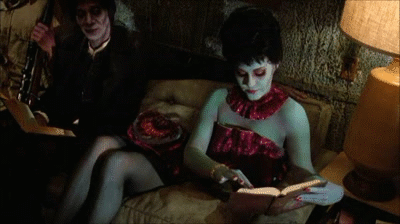 "How do I look? There are no mirrors on this side. I've been feeling a little flat."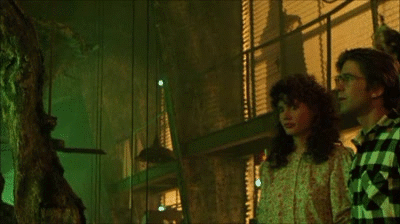 "Never trust the living!"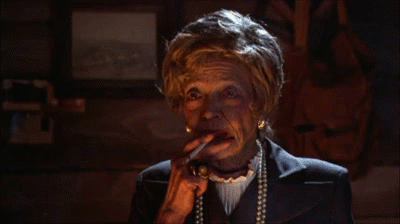 "I'm not scared of sheets."
"I'm the ghost with the most!"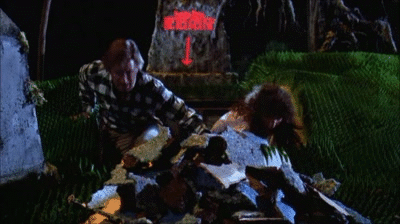 "Can I be scary? What do you think of this?"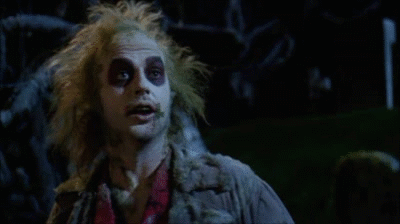 "Don't you hate it when that happens?"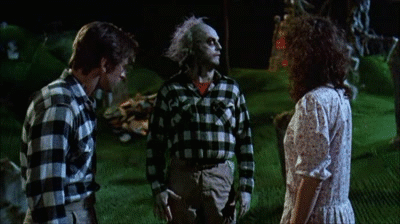 "Nice f**kin' model!"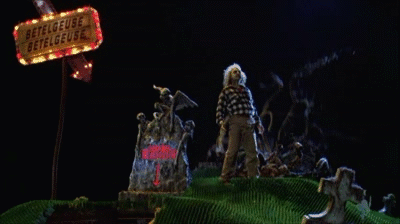 Day-O!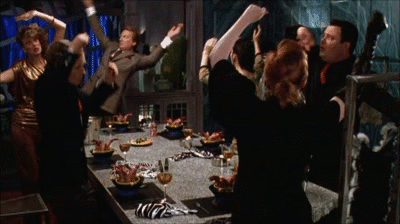 "We come for your daughter, Chuck."
"Hey, Adam! Nice move!"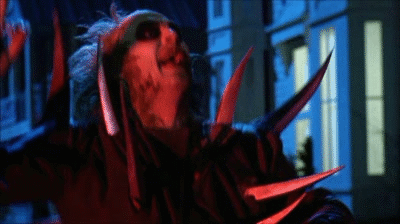 Adam de-Baldwinizes himself.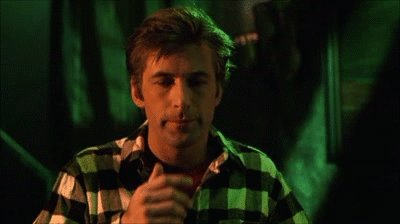 Barbara was always told that she had a big mouth, but geez…
"Beetle-breakfast? Beetle-drink? Beetle… juice?"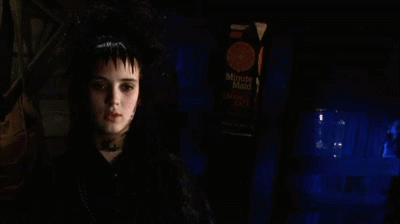 "It's showtime!"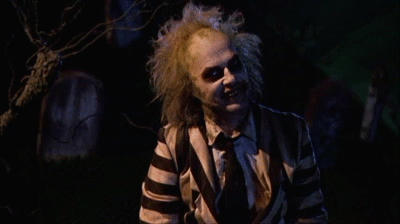 "Welcome to Winter River! Museum of Natural Greed! A monument to the bored businessman! Step right up and test your strength!"
"You're getting hitched to the most eligible bachelor since Valentino came over."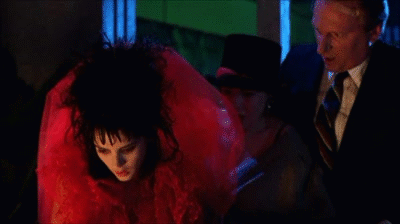 "This might be a good look for me."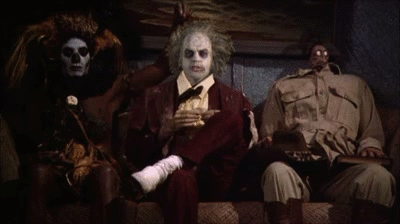 Shake, shake, shake, Senora!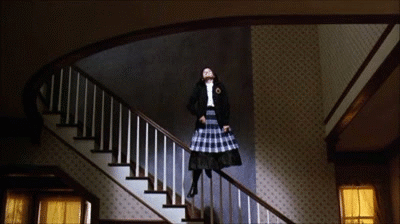 GIFs via Mike Fenn/Photo via YouTube