Every day, the Daily Dot finds something that people on Facebook are sharing and, in turn, shares it with you—with a little explanation. Here's today's share.
Facebook users have found a fun new way to get very, very drunk.
It's called Battle Shots, and though the concept has been on the Internet for at least a year, almost 50,000 people recently shared a photo of a particularly well-made board.
The game is so simple to people who have played the original Battleship board game, it should be self-evident how to turn it into a drinking game. You play a normal game of Battleship: Two players take turns guessing coordinates on a small grid, searching for their opponents' hidden ships. If player one hits player two's ship, player two has to take a shot.
The game presumably ends when a player either sinks all of another's ships or when one contestant personally starts to sink.
This current share—started, like many Facebook hits, by actor George Takei—is of unknown origin, though it dates back to at least five months.
The Web has plenty of other photos of homemade Battle Shots boards as well. The game even has its own Facebook page with 1,800 members.
According to the Facebook page, the game really isn't too complicated. It has few rules, and a very simple objective:
"The aim of Battle Shots is getting yourself drunk."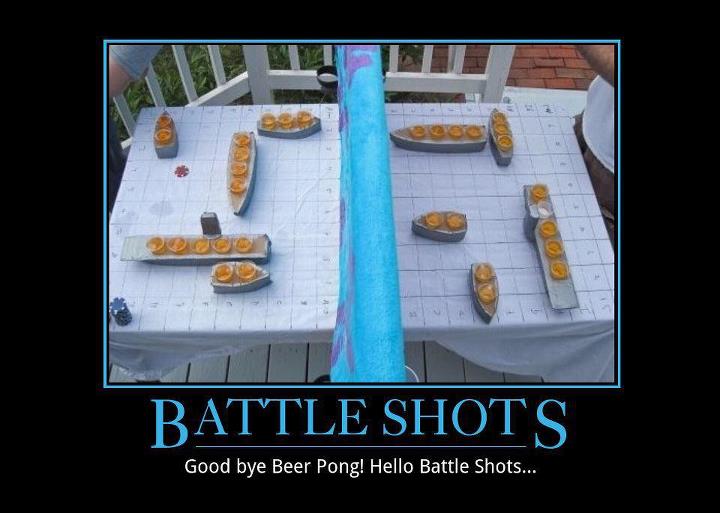 Photo via Facebook