This week a nagging conspiracy theory returned, alleging punk-pop star Avril Lavigne was dead, and replaced by a doppelganger way back in 2003. The fetish behind killing off your heroes for macabre effect remains alive and well, apparently.
Dating back decades, these hoaxes have targeted numerous politicians and stars. Even large conglomerates have gotten in on the act: Sony Music incorrectly tweeted that Britney Spears had perished back in 2016. Lavigne's hoax marks further proof these deceptions will continue.  
Going beyond Lavigne, here are six dead rock stars who remain alive and well.
Day 1 as president they hand you a piece of paper saying

• Aliens: Real
• Elvis: Alive
• Tupac: Alive
• Paul McCartney: Dead
• Avril: Dead

— Fujoshi's Island (@Dauragon) May 14, 2017
1) Alice Cooper
Called the "Godfather of Shock Rock" and a legendary wild man, Cooper (born Vincent Furnier) was the victim of a satirical Melody Maker magazine obituary, printed in 1973. Because Google hadn't been invented yet, the mock article caused enough panic among the "School's Out" singer's fans that he issued a statement, informing them that "I'm alive, and drunk as usual."
People are still trying to kill him in spirit, though.
Wtf how is Alice Cooper not dead yet lmao

— Scu Ump (@telethuggin) May 11, 2017
2) Dave Grohl
The Foo Fighters lead singer and former Nirvana drummer felt compelled to address a ridiculous hoax, to rock mag NME in 2006, refuting rumors of his demise. He discussed how he discovered he'd left us.
"I got a phone message from a friend saying 'Er I guess… Jordyn [Grohl's wife]… this is maybe… for you. I'm so sorry to hear what happened,'" Grohl told NME. "I heard this message and went 'what the fuck?' They were leaving a message on my cell phone saying 'I'm sorry Dave died.'"
The rumors derived via a headline from a fake news site—a common modern trick.
3) Willie Nelson
Nelson was so amused by the many death hoaxes over the years, he released a song in April, "Still Not Dead," with a hilarious video—featuring the 84-year-old legend in a "Smoke Weed Every Day" sweater.
Most recently another fake news outlet, MSMBC, reported that Nelson was found dead in Maui, complete with fake detective quotes like "There was no evidence of drug abuse or alcohol and no signs of foul play."
Most recently in Rolling Stone, Nelson had advised Attorney General Jeff Sessions to take the stick out and pass the Dutchie pon the left-hand side.
4) Fats Domino
This is more of a unique, unintentional hoax, created out of stark realities. The legendary "Blueberry Hill" singer and pianist was one of the first black crossover American artists, directly influencing the Beatles. Many cite the New Orleans native's 1949 platinum single, "The Fat Man," as the first rock 'n' roll record, but he'd been long forgotten in the mainstream for decades.
In August 2005 Hurricane Katrina hit New Orleans, where Domino and his wife Rosemary live. He had initially stayed back, in part because of his wife's health. After someone found the home without its owners, they spray painted, "RIP Fats. You will be missed" on the dwelling—causing many to believe he'd passed. However, it was reported days later that Domino had been rescued by the Coast Guard.
He subsequently ended up staying with then-LSU star quarterback JaMarcus Russell, in Baton Rouge, Louisiana—who was dating Domino's granddaughter.
Domino was inducted into the Rhythm & Blues Hall of Fame in 2016.
https://twitter.com/ThatEricAlper/status/865352760677543937
5) Axl Rose
Done up as a wildly flagrant cable news-inspired report, a 2014 faux headline read, "Sources: Guns N' Roses Frontman Axl Rose Found Dead in West Hollywood Home at Age 52."
Because Google did exist in 2014, the rumor was vanquished by Rose fans overnight. The official Guns N' Roses Facebook page also provided proof of life.
Rose, of course, hasn't passed over. In fact, he wondered about his after-death monetary commitments to the United States government.
If I'm dead do I still have to pay taxes?

— Axl Rose (@axlrose) December 4, 2014
6) Paul McCartney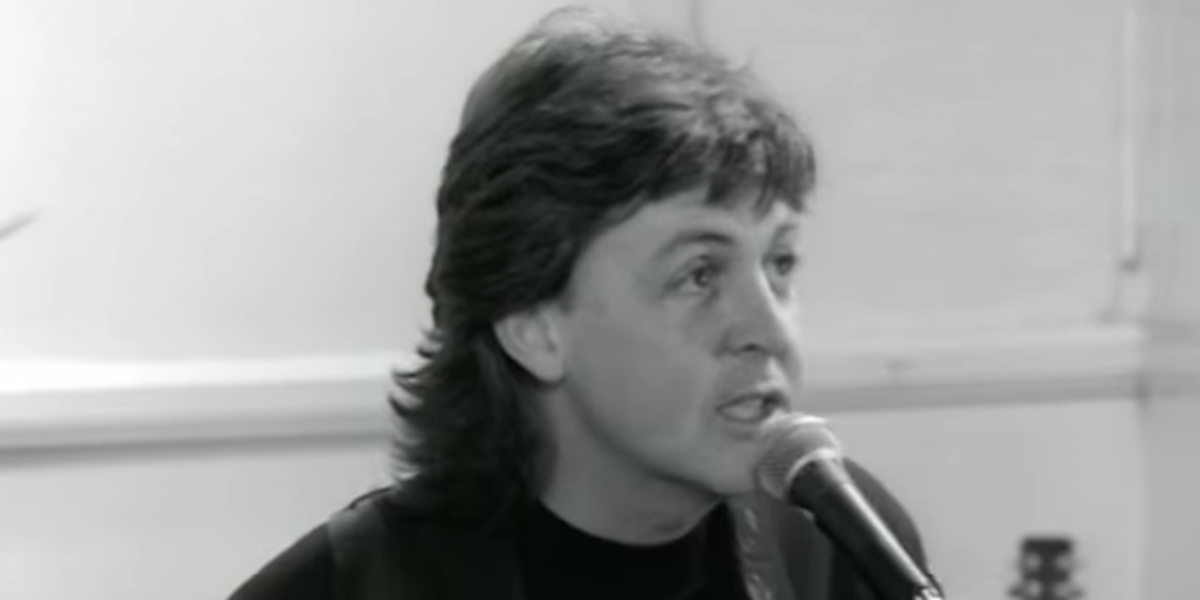 Suggestive clues included McCartney walking shoeless and off step on the Abbey Road cover, from which the group-walk was also stretched to interpret a hidden funeral procession. Apparently if you spin back "Revolution 9" from the White Album, and really squeeze your ears, you'll hear "turn me on, dead man."
Even today, there are a handful of sites continuing to proclaim McCartney dead, including one attached to a film about the incident.
Though we have the benefit of the internet, hoaxes will likely never end—someone will always believe.