For those jonesing for the the fourth season of the critically acclaimed Arrested Development, Netflix has a quick hit for you.
The biggest video-streaming subscription service, which is bringing back the dysfunctional but lovable Bluth family for a fourth season sometime in spring 2013, has added every fake television show and movie mentioned in Arrested Development to Instant Watch. From Les Cousins Dangereux, the saucy but incestous French film about kissing cousins, to Mock Trial With J. Reinhold, the reality show featuring Beverly Hills Cop star Judge Reinhold—they're all there.
Sadly, the Instant Watch pages are all fake. Those looking to catch a glimpse of misguided topless spring-breakers on Girls With Low Self-Esteem will be disappointed. When you click on the fake titles, Netflix will take you to the Arrested Development episode where it first makes an appearance. But hey, there's nothing wrong with having more Bluths in your life.
Below are all the fake shows and movies found on Netflix, synopsis and cover art included. Note the hilarious descriptions, or "This movie is: … ," given to each title.
Here's hoping that Netflix one day does the same thing for Community's Inspector Spacetime.
Families With Low Self-Esteem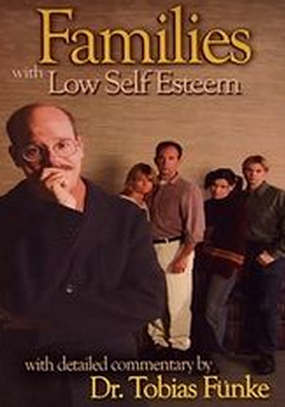 Cast: Tobias Fünke
Genre: Documentaries, Social & Cultural Documentaries
This movie is: Cerebral, Emotional, Visionary
Tobias Fünke, the semi-renowned Freudian analyst/therapist and former chief resident of psychiatry at Massachusetts General Hospital, provides counseling to families deep in crisis in this deeply probing and emotionally uplifting series.
Girls With Low Self-Esteem: Newport Beach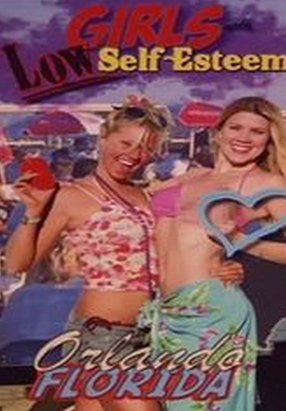 Cast: George Bluth Jr.
Genre: TV Shows, Reality TV
This movie is: Raunchy, Scandalous
Sunshine and self-esteem issues collide as drunken, scantily clad co-eds with low self-worth and absolutely no shame hit Spring Break in Southern California. It's a wild, weekend adventure that you'll never forget … but they'll wish they could.
Note: Yes, the cover does say Orlando. But the show is listed as Newport Beach.
Wrench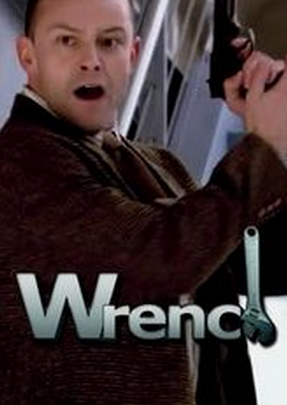 Cast: Moses Taylor
Genre: TV Shows, Crime TV Shows, TV Action & Adventure
This movie is: Exciting, Gritty, Suspenseful
When faced with some of the toughest cases the mean streets of Los Angeles has to offer, by-the-books detective Frank Wrench realizes he needs to loosen up, break some rules and maybe even throw out the book entirely, in order to get tough on crime.
Les Cousins Dangereux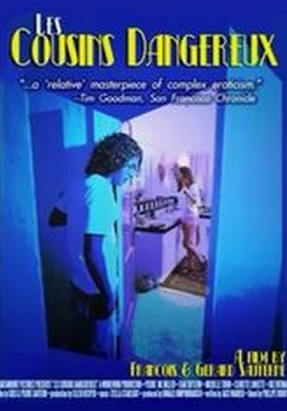 Genre: Dramas, Foreign Movies, Romantic Movies, Foreign Dramas
This movie is: Controversial, Steamy, Romantic
To escape the scorn of their disapproving families, two cousins flee to a sleepy, provincial town in France but are forced to hide their incestuous affair from the prying eyes of local villagers in this awkward tale of forbidden romance.
Scandalmakers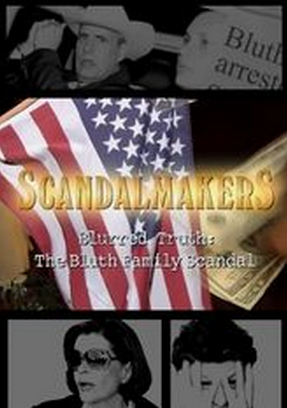 Cast: Tobias Fünke, Lucille Bluth, George Bluth Sr.
Genre: TV Shows, Reality TV
This movie is: Scandalous
No stone goes unturned and privacy means nothing in this reality series where sordid secrets and ugly truths come to light. Go behind the scenes of today's tabloid headlines with re-enactments of real-life incriminating scandals.
Ready, Aim … Marry Me!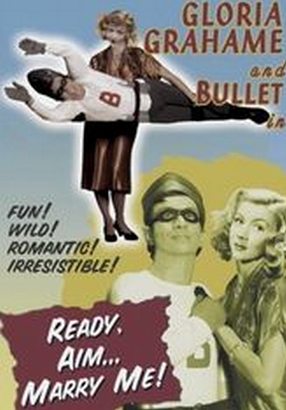 Cast: Jack Dorso
Genre: Action & Adventure, Classic Movies, Comedies, Romantic Movies
This movie is: Exciting, Romantic
After an acrimonious parting of ways with fellow Nazi hunter Red McGibbon, Bullet shows he's nobody's sidekick by flying solo in search of comedic adventures. But along the way he discovers romance in the arms of a sassy socialite.
Mock Trial With J. Reinhold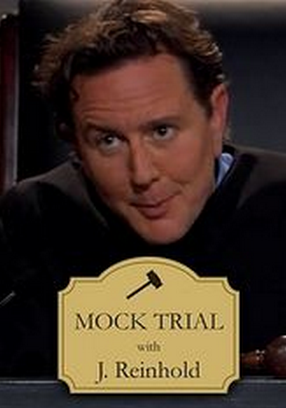 Genre: TV Shows, Reality TV
This movie is: Campy
All rise for actor Judge Reinhold as he presides over this reality courtroom/variety series, featuring music by American Idol sensation William Hung and his band, Hung Jury, as they take real families and put them through mock trials.
Caged Wisdom: Musings From Prison
Cast: George Bluth Sr.
Genre: Faith and Spirituality, Judaica Movies
This movie is: Inspiring
Based on his book, Musings From Prison, George Bluth presents the latest collection from his ongoing series of life lessons and motivational discourses on the Jewish faith, all while incarcerated at the Orange County Prison.
World's Worst Drivers
Cast: Lucille Bluth
Genre: TV Shows, Reality TV, Travel & Adventure Reality TV
This movie is: Exciting
Classic crashes, funny fender-benders and stupid sideswipes are all on display in this series that tracks down the world's most terrible drivers on (and off) the road. There is nowhere to hide from these highway horrors.
Boyfights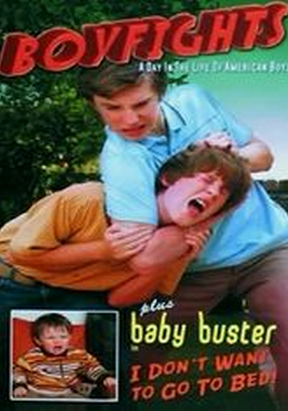 Cast: Michael Bluth, George Bluth Jr., Buster Bluth
Genre: TV Shows, TV Documentaries
This movie is: Violent, Emotional, Exciting
Sibling rivalry is taken to the extreme as brothers battle it out in this compilation of adolescent boyfights, featuring "A Day in the Life of American Boys," A Boyfights Cookout," "Backseat Boyfights" and "I Don't Want to Go to Bed."
Photo via Netflix