Usually Animal Planet delivers adorable animals on live cam for us to watch during the day. This week, in honor of Halloween, they have trapped a zombie.
The zombie, which they jokingly describe as a fellow colleague gone rogue and discovered in the office after thew weekend,  is currently being livestreamed on animalplanet.com/zombie. So far, the zombie has completely destroyed the conference room, and at least for the moment seems docile, although who knows what will set her off next.
The cam coincides with special Halloween programming on Animal Planet. Beastly Nights airs through Thursday and features spooky footage on the network.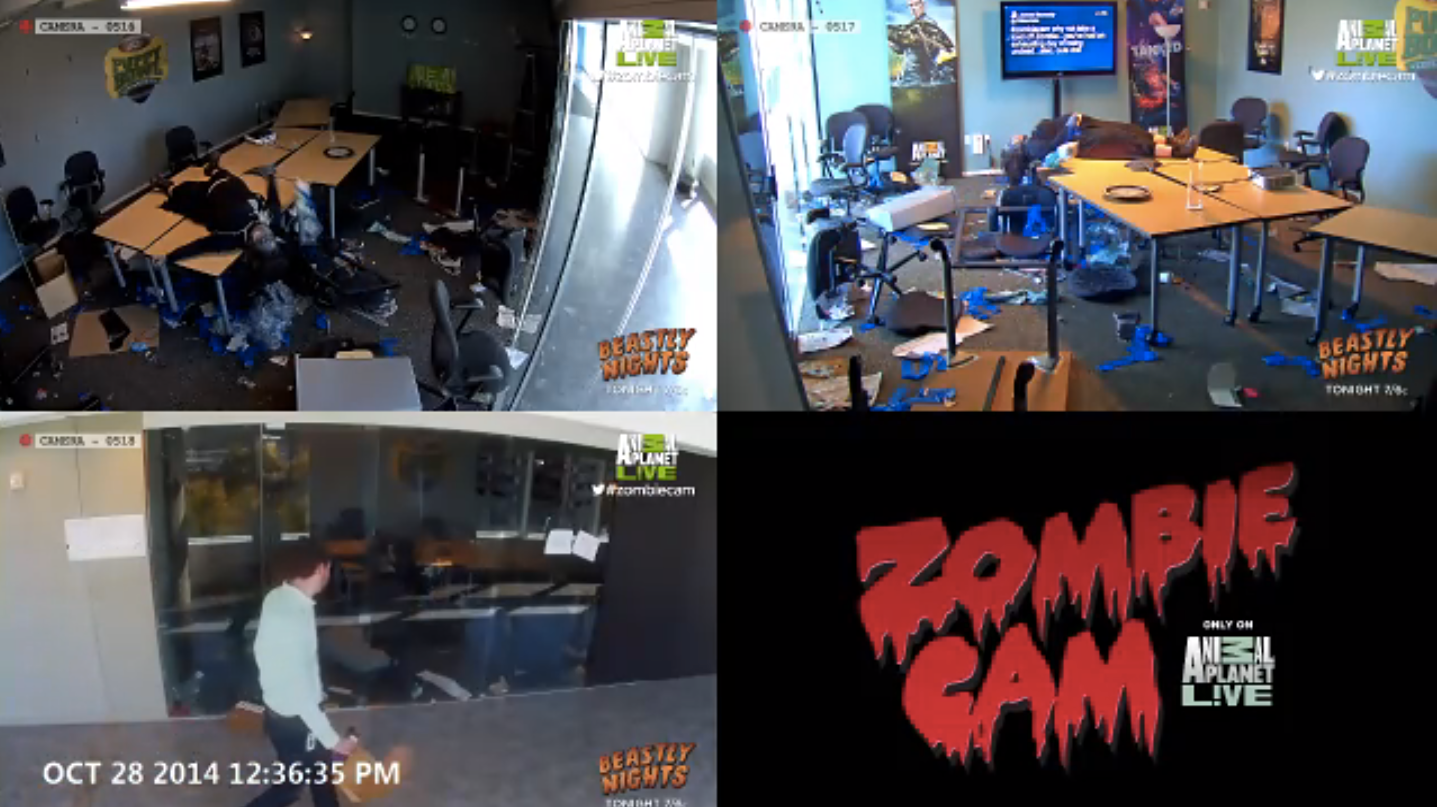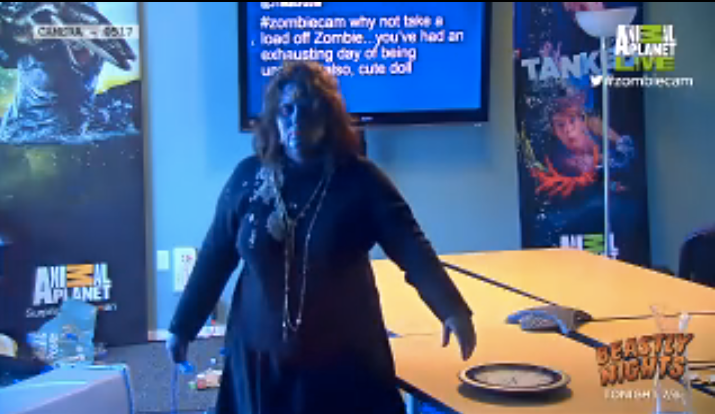 We have to admit this sounds like a pretty fun gig to book as an actor. Instead of being a desk zombie all day, you get to sit in a conference room, mumble, and destroy things. Sign us up.
H/T VideoInk | Screengrabs via Animal Planet