Since many consider Angry Birds a relic from a time when iPhones didn't bend and iClouds didn't rain down nudes, an animated film may be just the revitalization the game franchise needs. Yes, after adorning school supplies, clothing, and everything else you can buy at Spencer's Gifts, Rovio Entertainment's angry birds and their pig nemeses will be launching onto the silver screen in 2016.
But what's to keep the film from seeming like a desperate marketing attempt to seem relevant again? The caliber of voice talent attached. 
Though the cast was first unlocked in the game when lucky players fired off the billionth angry bird into a pile of pigs, Sony made the official announcement on Wednesday. The studio proudly proclaimed that Jason Sudeikis would be leading the flock as Red, alongside Josh Gad as speedy Chuck, and Danny McBride as the volatile Bomb.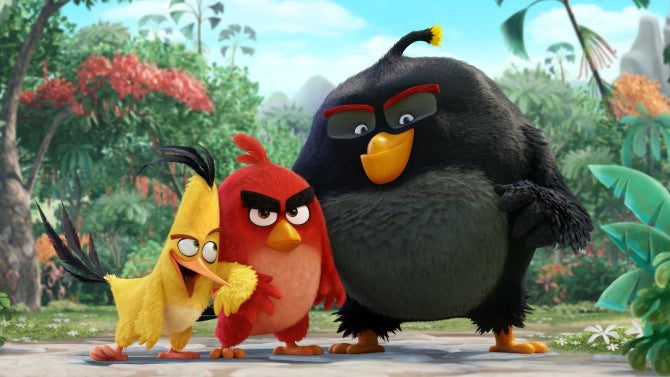 Photo via Variety
Expect to hear Saturday Night Live alums including Maya Rudolph as Matilda and Bill Hader as one of the greedy pigs. In addition to Peter Dinklage as the Mighty Eagle, the hilarious Kate McKinnon, Keegan-Michael Key, Tony Hale, Ike Barinholtz, Hannibal Buress, and Jillian Bell will all be lending their voice talents to the project. YouTube has even supplied some of the voices for the upcoming film, enlisting the beloved duo, Smosh (Ian Andrew Hecox and Anthony Padilla). 
Even though a July 2016 release date seems far away, it's never too early to break out those Angry Bird fleece pajama pants again! 
H/T Badass Digest | Photo via vancouverfilmschool/Flickr (CC BY 2.0)