One-time teen role model Amanda Bynes is evidently not too pleased with the amount of attention being showered on Lindsay Lohan or those girls from Spring Breakers.
The former star of All That decided to take her affection for rapper Drake public last night, announcing none-too-subtly that she'd like for him to do some vulgar things to her female anatomy.

Yikes!
Drake has not yet responded (on Twitter! Who knows what's going on behind the crime scene), but it does appear as though he has a solid affinity for all things teen-culture. His latest tweet, sent about 24 hours before Amanda Bynes wrote, "I want @drake to murder my vagina," is a retweet from Complex magazine about who holds the title of Best Teen TV Couple: Seth and Summer or Cory and Topanga.
Uhhhh, what about Drizzy and Bynes?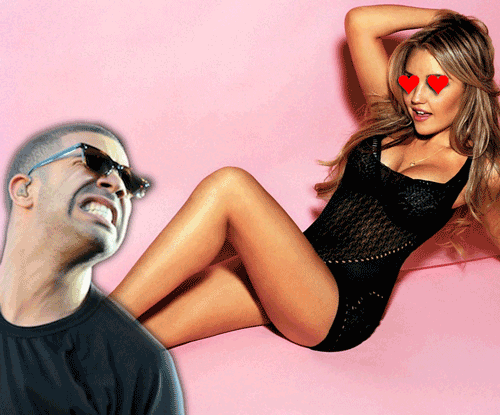 Photo via Amanda Bynes/Facebook. Art by Fernando Alfonso III for the Daily Dot