Abhi the Nomad can't sit still. Maybe it's because he's never stayed in one place for more than a few years, or that his thick-framed glasses are always sliding down his nose. The 24-year-old son of an Indian diplomat spent his life moving between continents, and the music was his only constant.
Recently signed to legendary hip-hop imprint Tommy Boy Entertainment, the would-be rap star is stuck in neutral. His immigration status up in the air, he's taking community college courses while his music blows up on Spotify. But don't bet against him.
Born Abhi Sridharan Vaidehl, the eldest son of a Southern Indian family, Vaidehl speaks three languages: French, Tamil (his native Indian dialect), and the language of his rapping, English. He used to speak fluent Mandarin, which he lost after a stint in Taiwan. His English harbors a light Bay Area accent from his college days, an occasional grammar mistake the only thing betraying his international upbringing.
Vaidehl's music is reminiscent of Donald Glover's college-era forays into music: Once he focuses his manic energy, intense streams of rhymes pour over an eclectic array of beats. A remarkably versatile producer, Vaidehl effortlessly slides from insistent snares and trap ad-libs to lo-fi synths and tender guitar chords. He produces all his music—with a $40 keyboard, $300 microphone, $10 microphone table, and $80 in software.
"That is all you need. So anyone complaining that music here is too expensive, that's a lie. You just got to get going," Vaidehl tells the Daily Dot.
It was actually his Bee Gees-loving father who introduced Vaidehl to the world of hip-hop. Vaidehl's father stumbled onto Kanye West's "The New Workout Plan" on a curated workout playlist, and in a classic dad move found Ye's track so motivational on the treadmill he had to share it with his then 14-year-old son.
"I was like, 'This is amazing. Where'd you find this?' I bought all his mixtapes, all of his albums from the CD store," says Vaidehl.
That was all it took to make him a rap obsessive. When the middle-school talent show came around, Vaidehl performed a cover of the Fort Minor song "Remember the Name," winning a pink iPod Shuffle for his efforts.
"That was my first accolade. That was the first time I felt like people were like looking at me," says Vaidehl. "It gave me the rush of being onstage. And then I never stopped."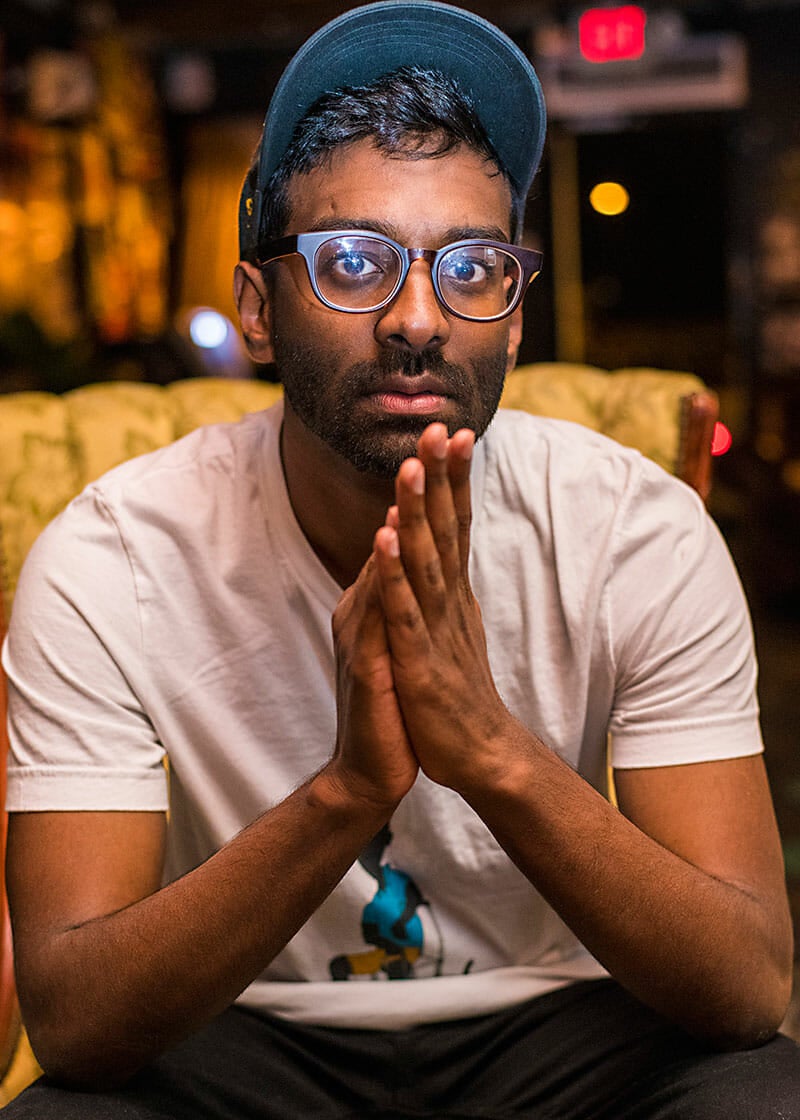 Rapping was a way to connect with his peers and gave Vaidehl confidence and an identity outside of being the awkward brown kid. Fitting in is hard enough as a teenager, imagine not knowing the language or culture of many of the schools you attended.
"I was always socially awkward… People would make fun of me because I'm Indian and it was OK [to] back then. My best friend was this Korean kid and we used to hang out and that was it," says Vaidehl.
Vaidehl later majored in music production at California Lutheran University, and it was there that he found his voice and tribe. In addition to meeting his girlfriend, Sarah, with whom he moved to Austin, Texas, and shares a cat named Archie, Vaidehl met his creative team in school.
As a college capstone project, Vaidehl released Where Are My Friends in 2015, a trippy, chord-heavy EP that landed on the Spotify alternative hip-hop playlist and garnered hundreds of thousands of streams. Where Are My Friends escapes the pigeon-holing of "conscious" rap, which often takes itself as seriously as the Second Coming and generally disregards musicality by offering minimalist beats. (Listeners are supposed to be stunned by the brazenly woke raps.) The EP is a journey of social awkwardness, finding self-esteem, and the spaces on the internet we occupy with our mundane lives.
Vaidehl went from opening at small campus shows to piquing the interest of Tommy Boy. He moved in with his girlfriend and balanced school with part-time video work for a local label. But as graduation loomed, so did the immigration authorities, as his student visa was set to expire. Vaidehl's company sponsored him for an H-1 work visa, but it was rejected. Since he'd only spent months at a time in India, Vaidehl decided to relocate to the more lenient France. In Lille, Vaidehl made the decision to sign with Tommy Boy, which didn't solve his visa issues but pushed him back to America.
Tommy Boy helped release Marbled, a 12-track LP twisting with catchy instrumentals and ironic hooks, earlier this year.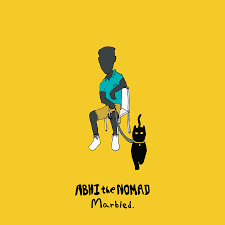 Marbled is lonely without being pathetic, an ode to the things you think about when the fun at a party stops but the music and the booze keep flowing. "Never seen so many people I didn't like/Never met so many women that weren't my type," Vaidehl quietly croons over warbled synths. The distorted production and ethereal chimes bring you to his drunk thoughts, where he feels alone in a room full of people. Sonically, Marbled pulls influences from West, sure, but also loud rock bands like the Arctic Monkeys; it tells a story of pleading redemption that is all his own.
"The cons to being a mental vagrant is that I can't commit to most things, and I feel very alone because of that. I have trouble trusting people, I have trouble making connections very quickly, like deep connections. I isolate myself a lot," says Vaidehl.
Vaidehl now hopes to build a life in Austin, where he moved to less than a year ago. Shakey Graves, one of his favorite artists, happened to be from there, so Vaidehl and his girlfriend packed up their car and their cat and set up residence in North Austin. Vaidehl enrolled in a graphic design program at Austin Community College to stall his visa troubles, with an eye on grad school.
"We drove down from California and just moved down here on a whim… and then we just started building our life here," says Vaidehl.
Though Vaidehl is signed to a label, his visa restricts him to only 19 hours of work per week at an on-campus job, which means the extensive touring and promoting necessary for an album is out of the question. Vaidehl now hopes to prove to the immigration authorities that his talents are literally "extraordinary," in order to secure an O-1B visa reserved for those with "special skills." It's the permit that Justin Bieber once obtained.
"I've had my fair share of experiencing limitations. Being from out of the country, and being not an American citizen. But I'm trying to not let that define my attitude," says Vaidehl. "I've been taking risks more and more, and they've paid off. If one fails, that's fine."