Between jet setting to exotic locales armed with beautiful women and living in a palatial estate, the plump Kim Dotcom has one hell of a life.
But the Megaupload founder is looking to change that. As the billionaire battles against charges that include copyright violations, money laundering, wire fraud and acts that sound like they came from a Mark Wahlberg movie, Dotcom has turned to Twitter to rehabilitate his image.
The New Zealander started tweeting last week and has garnered nearly 37,000 followers. He only follows one person, though—Pres. Barack Obama. Dotcom's tweets are mix of Instagram pictures, answers to inquisitive fans, and words of wisdom and encouragement.
Here are the seven things we've learned about Kim Dotcom on his Twitter account.
1) He's still working on an album.
Judging by the picture on the television screen, we're not sure if its a picture album of girls in bikinis or another music video. He also tweeted a picture of the album's art.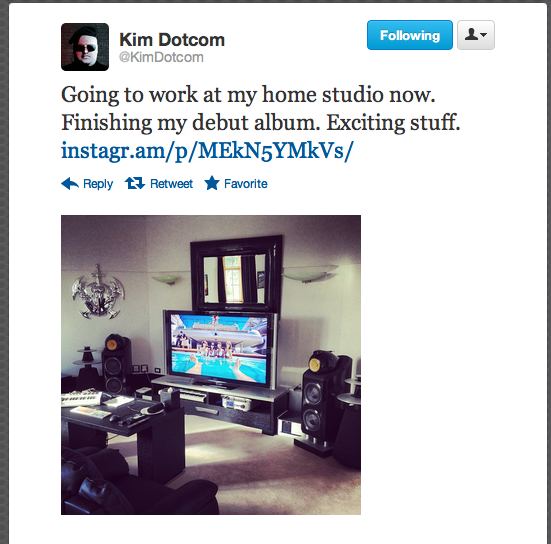 2) He met with Apple cofounder Steve Wozniak.
Wozniak recently threw his support behind embattled Dotcom by calling the United States' case against him "poorly thought out." He also criticized the U.S. for not allowing Dotcom to access money to pay for legal fees.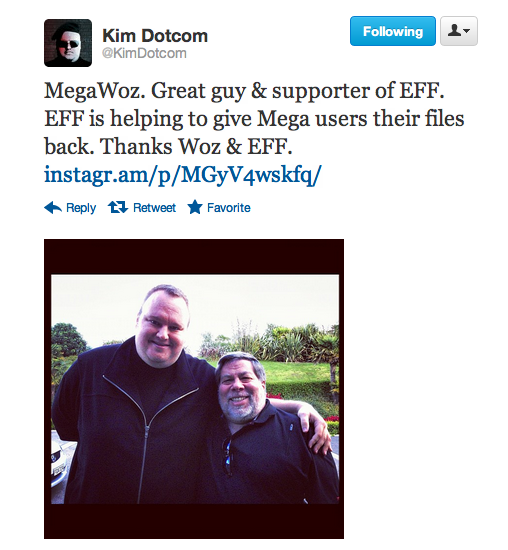 3) He's working on a mysterious new project called Megabox.
Dotcom tweeted a screenshot of Megabox that took aim at major record labels. Similar to Megaupload, it appears to be a cloud-based storage service.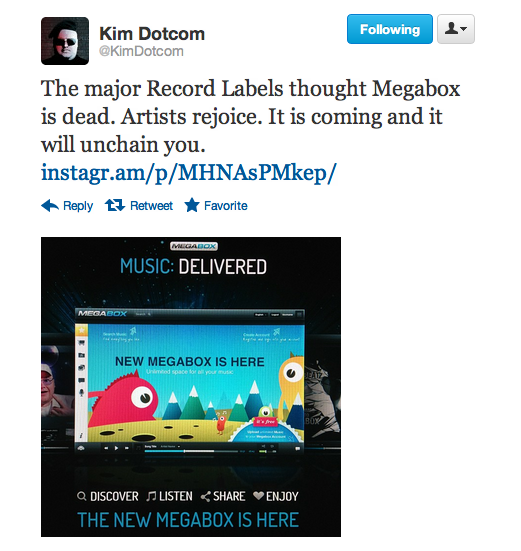 4) He visits the local police station three times a week.
As part of Dotcom's intricate bail agreement, he has met with police officials and made fun of the fact that he was once deemed a "flight risk."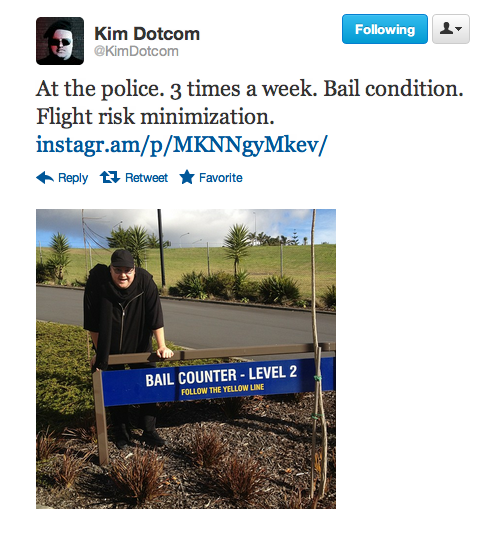 5) He says he's innocent.
Dotcom claimed his positive attitude's derived from the fact that he knows he's innocent against the charges lobbed at him by the U.S. government.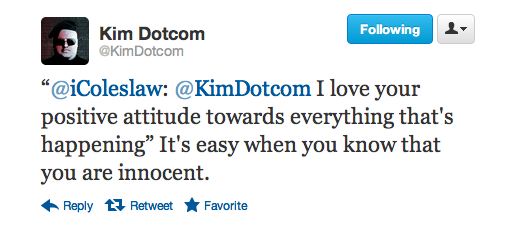 6) Your files on Megaupload are safe.
Dotcom wote that the U.S. government tried deleting the files but, thanks to intervention from the Electronic Frontier Foundation, your music and videos were not wiped. However, that doesn't mean you will ever see the files return.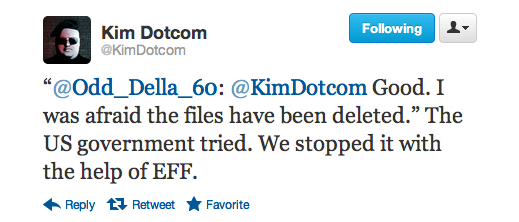 7) He loves rainbows as much as anyone else.
How precious.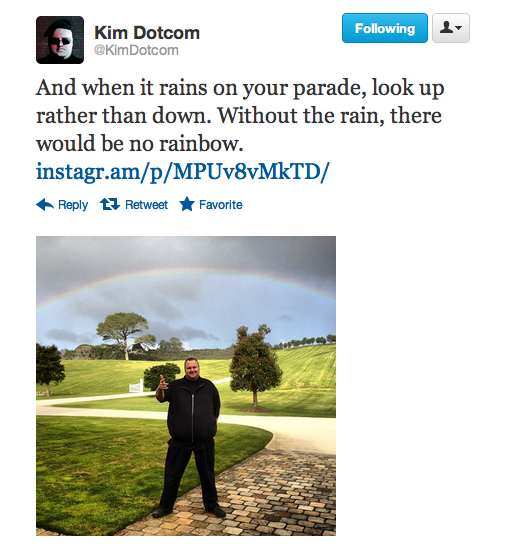 Photo via Hashgram