For the past seven years, 30 Rock has introduced to the world a slew of goofy fake products (Sabor de Soledad chips, anyone?), but there's nothing more ubiquitous than it's faux social networking site, YouFace.
It was introduced in a 2009 episode of the NBC comedy when the fictional NBC bought the "up-and-coming social networking site." The writers of 30 Rock used YouFace to chastise its home, as it did on a regular basis, for its colossal failure of a social network called myNBC.
Jack Donaghy uses YouFace to trace an ex-girlfriend's relationship status (as one does on the Internet). Donaghy's obsession with the site is met with the chagrin of Liz Lemon, who says "those sites" are for "horny married chicks with kids who want to exchange pervy emails with their old high school boyfriends." Incidentally, that sounds like the premise of OKCupid.
The site, a half-YouTube, half-Facebook clone, poked fun at several social media traits. For example, have you ever been "fingertagged" on YouFace? "[It] means I have been contacted by someone else on YouFace," explained Cerie, TGS's resident Millennial. Or how accurate it is to change your marital status from "working on it" to "weirdies." 
And the site was revolutionary, too! It featured member-to-member calls.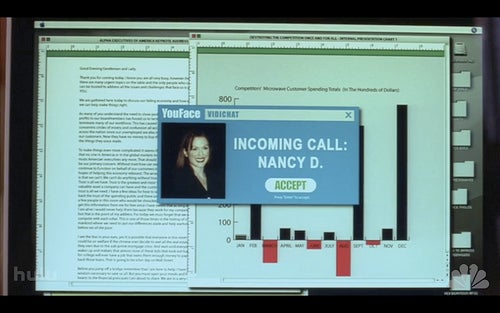 Anyway we're going to change our pholo ("a contraction for 'photo' and 'face'") to a somber one after the series finale airs.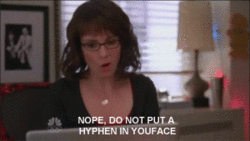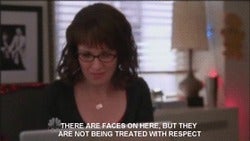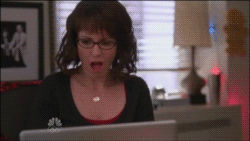 Photos/GIFs via kristenwiigle/Tumblr. Main image via productdisplacement/Tumblr