These flowers are real—silk, that is.
On Christmas Day 2010, Rochelle Manns received an unusual phone call. It was from a customer, unsure if the lifelike flowers he had gotten from her Etsy store were actually real.
"He was calling because they wanted to know which of their daughters sent the flowers and his wife didn't believe the flowers were not real so she was making him call to check," she told the Daily Dot in an email.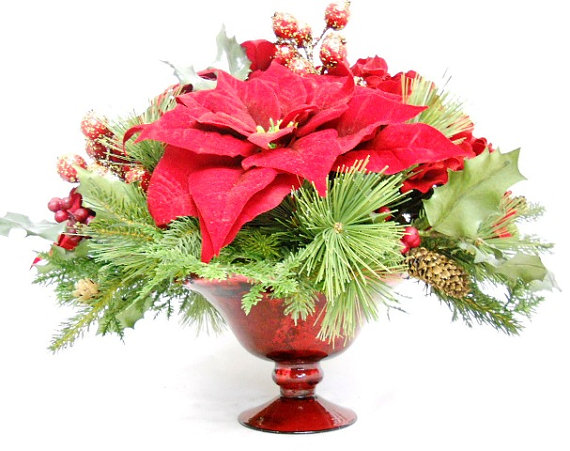 For Manns, the seller behind MelroseFields, this was a compliment of the highest sort. She prides her holiday centerpieces, pre-decorated Christmas trees and floral reed diffusers on not only looking, but smelling, like the real thing. Manns loves flowers, but she's sadly allergic.
"Allergies and a flower-loving cat led to the patented design of my hand reed diffusers," she said.
Manns opened Melrose Fields in 2009 with her neighbor, Bonnie, after she discovered the other woman's mutual talent for silk arrangements. The shop is named after Manns' great aunt, "a very inspirational women who was born in 1903 and graced this earth until 2006," she wrote on her store profile. "Flowers weren't reserved just for special occasions; they were her everyday luxury."
This Christmas, Manns is attempting to create as many of these everyday luxuries for customers as she humanly can, taking orders up until December 22. So instead of getting flowers for the special woman in your life, Manns suggests ordering some scented silks.
"Moms and grandmoms love the arrangements because they last longer than the holiday season," she said.
Pure, uncut internet. Straight to your inbox.