The Academy Awards rolls out its red carpet Feb. 24.
With only a few weeks to go before the prestigious, 85th annual event, you may be experiencing a surge of Netflix rentals to get you ready for the big night.
Letting your inner film geek out to play doesn't mean you have to suppress your inner style guru, though.
After all, that's what Pinterest was made for. And nothing says "style" like these 10 Pinterest boards devoted to all things cinematic.
1) 2013 Oscars | 85th Academy Awards Nominees
This board by user keekz4prez is just what it says on the tin, showcasing posters and still images from all this year's nominated films.
This is the Pinterest account for the Indiana University Cinema, an arthouse series hosting hundreds of films year round. Its boards include commentary, reviews, posters, filmmakers, and more.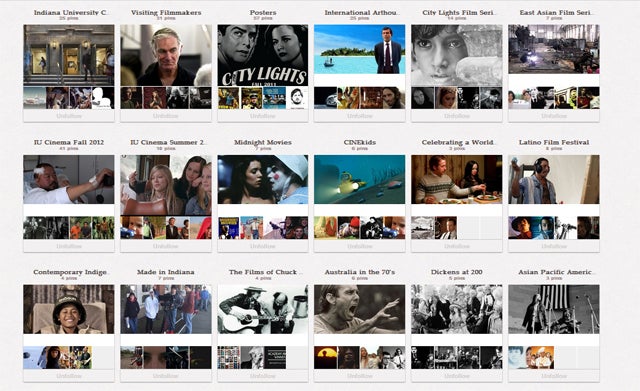 3) My fave movies & series by posters
This board by user wickedsheila features mostly minimalist alternative poster designs to popular favorite films.
4) "You-You want the moon? Just say the word, and I'll throw a lasso around it and pull it down."
With its romantic, nostalgic bent, this board is a must for fans of vintage film and classic on-screen couples.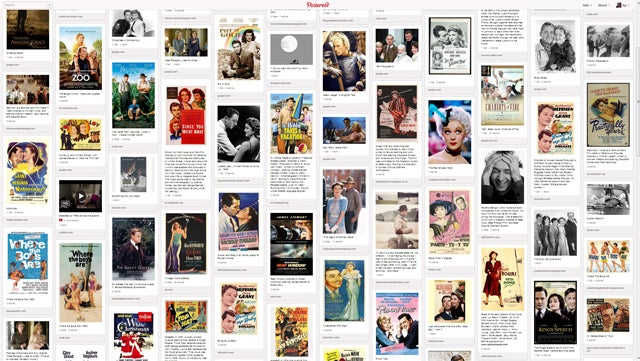 Popular Pinterest user mylusciouslife has 400 pins devoted to cinema fashion in this eye-catching board. As a bonus, check their favorite movie board as well.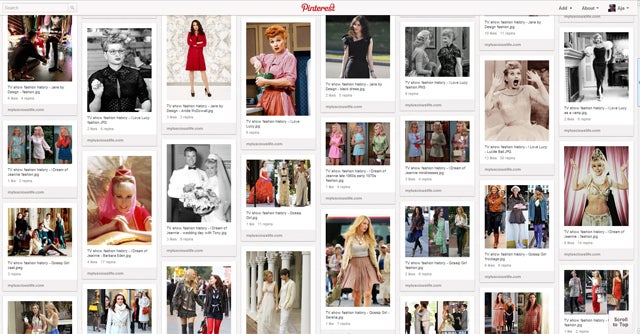 6) Movies
With over 3 million followers, Pinterest  power user Jodi McKee may not have as many pins on her favorite movies board, but what's there is a great space to make conversation and geek out with other film buffs.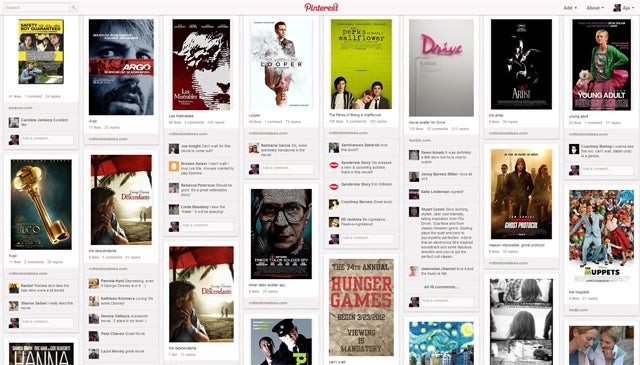 7) Movie Stills
This collection of stills from famous movies will send you on a nostalgia trip and pique your interest in the variety of user courtneyblazon's eclectic board.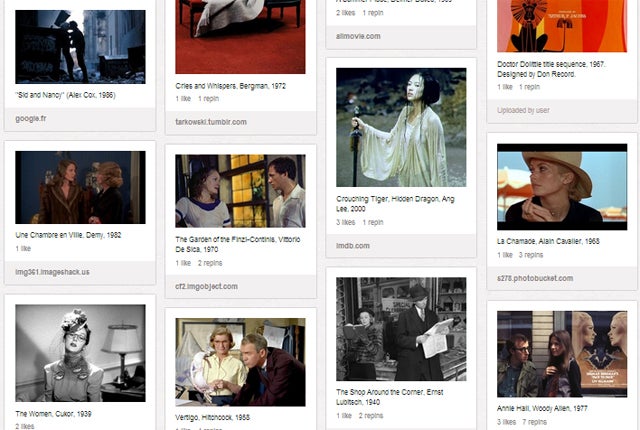 You can't go wrong with this mix of vintage, new, and indie movies, or the variety of posters, also from courtneyblazon.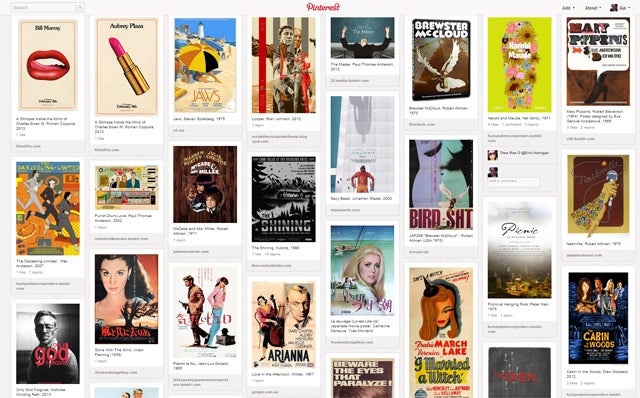 Brian Horton's gallery of people clutching their Oscars may make Leonardo weep, but it will delight the rest of us.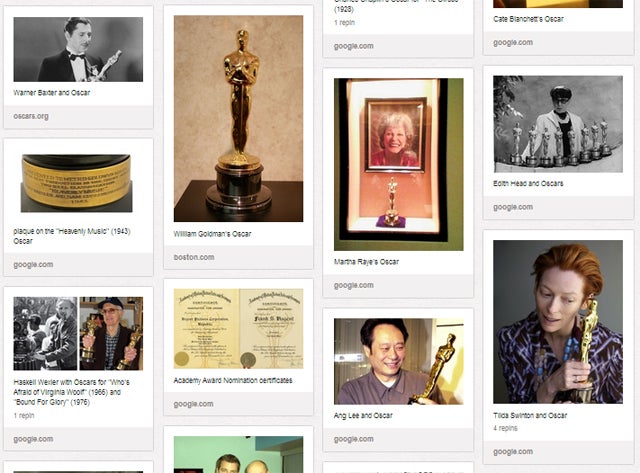 10) Oh, the Horror
No movie roundup is complete without the grisly and the macabre, and this board devoted to classic and cool horrorfests is perfect for anyone looking to have their spine tingled.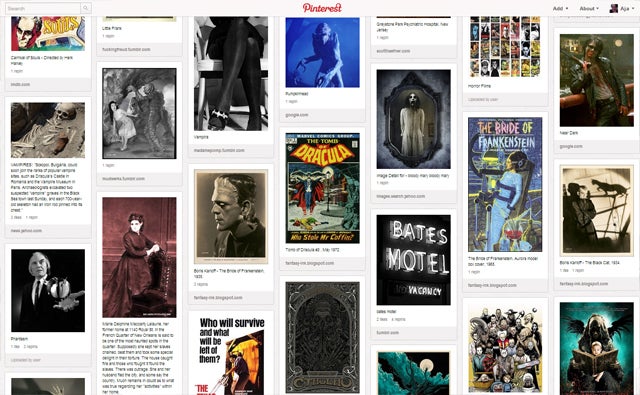 All screengrabs via Pinterest