It's important to have goals. Goals like not freezing to death or dying of carbon monoxide poisoning. Young Nickolas Green had a goal; a goal to make it to seventy YouTube subscribers on his channel about the great outdoors. Once he attained that goal (or got close enough) he decided to celebrate by doing a little solo camping in the snow.
He posted the video, which details his cold night, on January 1. As of today, the video has over a million views and Nickolas now has 57,000 subscribers.
So what exactly happened?
Yesterday, a popular redditor who goes by "shower_me_with_Karma" posted the video with the caption "Kid makes an endearing video of his first time camping in a blizzard alone to celebrate 70 subscribers." And people fell in love with the kid. The video now has 95,000 upvotes and landed on the front page of Reddit.
"That was adorable." wrote on commenter "Love how he went out at 5:14 and was already cold and thinking time went by only to see the next time check was 5:41. What a nice kid, I wish him luck!"
Everyone seemed to agree, there's something about Nickolas' enthusiasm and authenticity that makes his videos incredibly endearing.
Take for instance this video where he receives his first fan mail and can't stop mentioning how happy he is.
In his now viral snow camping video, Nickolas might have only been in his backyard, but he manages to make it seem like a big adventure. After all, it did get down to negative twenty degrees Fahrenheit with the windchill. He also does a great job of reviewing the products he used. For instance, he does not recommend the Little Buddy propane heater, which he says produces too many fumes and not enough heat.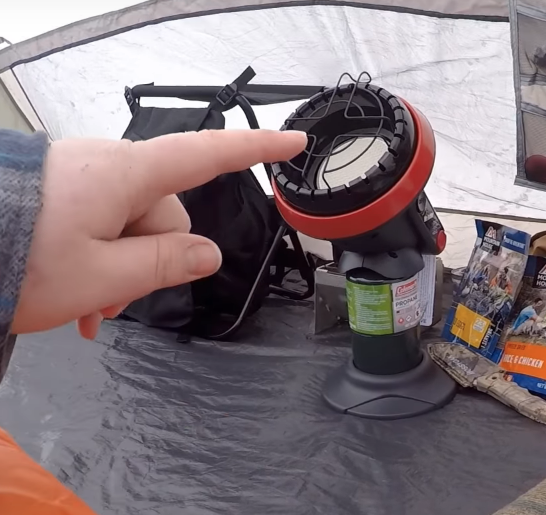 The rest of the videos on the channel show the young outdoorsman doing things like fishing and trapping. The video "Looking For Cool Things In The Creek" is also highly recommended.
One thing is for sure. Nickolas might not have gone far from his house, but he's definitely come a long way on YouTube.