A Bronx man who lifted a cellphone is wanted by police after taking a photo of himself seemingly getting high—and uploading it to his victim's Facebook page.
He didn't realize the woman had her phone set up to automatically post new photos to her Facebook account.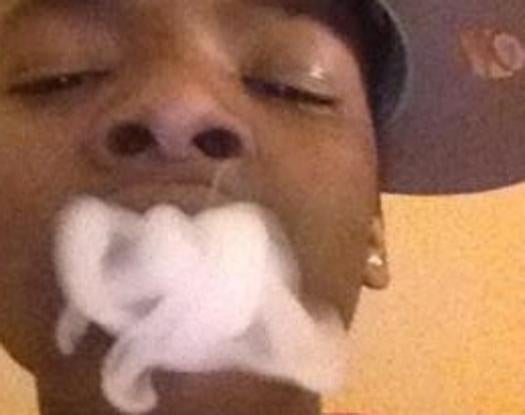 "Police say the perp robbed the 27-year-old victim's phone on March 2 near East Tremont Avenue and the Grand Concourse at around 3:00am before running off," the Post reported. "Police said they are working to identify the perp who was last seen wearing a blue hat, blue sneakers and an orange jacket."
Police claim the smoke is marijuana smoke. The New York Post claims it's marijuana smoke. But there's seemingly no evidence of that other than what you see above.
In early January, a New Zealand couple stole a phone and took a photo of themselves, automatically sending the snapshot to the phone's owner. Police uploaded the selfie to Facebook, where it collected more than 7,200 likes. It is unclear whether the couple was ever apprehended.
Photo via the New York Post