The Reddit user who claimed to have found a treasure trove of Magic: the Gathering cards in a hidden safe was lying for the lulz. Like the safe, he was full of crap.
The hoax began on Tuesday when redditor Safeisbig made a post claiming to have discovered a 5-foot-by-4.5-foot metal safe while renovating his home. After hiring a locksmith to pick the safe, Safeisbig claimed to have discovered a treasure trove of Magic cards valued at about $32,000. 
Photos and vides of Safeisbig's findings sent Reddit into a frenzy and ultimately garnered enough upvotes to land his story on the front page Wednesday.
"What you have in that binder would rival all but the largest retailers in the US as far as expensive older cards," redditor JubilationLee said in the thread. "I watched it a few more times and a conservative it's-3-am-and-i'm-half-asleep estimate would be about $28,000-$32,000 (retail, you could probably get 70-80 percent for 3/4 of the cards in there).
Shortly after hitting Reddit's front page, user thekidd142 got curious about Safeisbig's claims and decided to spend some free time at work digging into his history. By tracking accounts and posts on YouTube, OkCupid, Texas Magic Zone, and Reddit, thekidd142 was able to prove that Safeisbig actually owned the cards he claimed to have found.
Here's what he dug up:
The person who posted the video of what's in the safe
The YouTube video was posted by the account "dietotaku"
u/dietotaku's Reddit activity
Dietotaku's OkCupid page—she's now married to "a guy who plays magic a lot"
That guy's OkCupid username, randommiser, a Magic: the Gathering reference
randommiser's "pimp stuff"
randommiser's Reddit activity
randommiser's altered Magic cards
randommiser's nearly complete set of "beta, antiquities, legends, etc."
"All of that is fairly circumstantial," thekidd142 added, "but perhaps the most most notable piece of evidence is this link."
It's an image of randommiser's collection, including the same playmat shown in the vault.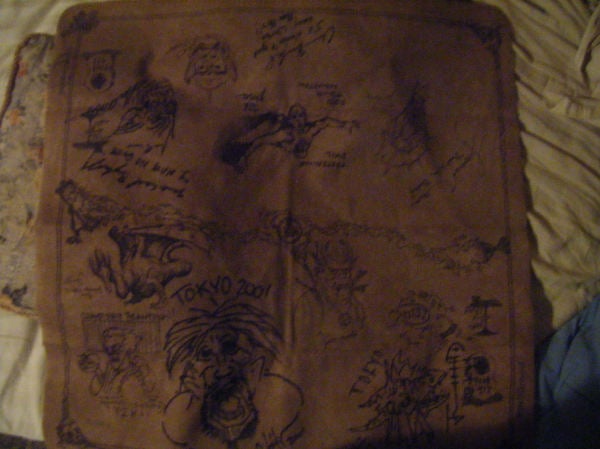 "It's fake and the internet should know better," thekidd142 concluded. 
A few hours later, Safeisbig fessed up.
"Oh this was not done for karma, it was done for entertainment," he admitted in a front-page post featuring thekidd142's findings: 
[M]y first plan was to have my cousin get inside the safe and poor chocolate syrup out the door bottom when it was opened while we complained of the smell, after we tried to zoom in to see what was inside she would take a gooey syrup soaked hand and splatter it on the outside while we ran for the exit cloverfield style…. wife talked me out of it.
Safeisbig claims to have collected the cards over years of trading. And the value of the collection is " closer to 105k really," he added. These comments, among others, riled up the Reddit community.
"I dont know who to feel sorry for more: The woman who is married to an adult troll who spends all his money on magic cards or the manchild who still trolls people for the hell of it and has a massive collection of magic cards," cynicalprick01 said. 
It elicited a response from Safeisbig's wife, redditor dietotaku. She stood by her man, but had to partially side with the Reddit community:
"[I] may be married to the guy and love him to death, but yes, OP is a f****t,"  dietotaku commented. "[H]opefully this has gotten something out of his system and future f****try will be kept to a minimum."
Photo via Safeisbig