A laptop thief and chronic masturbator with a penchant for "chubby" porn has "f**ked with the wrong nerd."
The fap-man, a bald bloke with thick eyebrows and a shady grin, stole a laptop and set of credit cards from a video game designer in London last October. Police failed to do much about the theft, and so the fap-man got away.
Little did he know that the designer, who did not provide his name, knew how to rig the device with a software program called Hidden, which allowed him to access the computer and receive a screenshot, webcam shot, and a briefing of network/location information every ten minutes.
Simply put, the designer had figured out a way to keep track of everything the thief was checking out online.
What he was checking out was porn—lots of it, and usually extracted from a website called Plumper Pass, which touts itself as "The Best in BBW, Plumper, Chubby & Fat Porn."
In the months since the stealing, the designer has tracked the thief's online activity through a Tumblr page titled Plumpergeddon, "the sordid confessions of a stolen MacBook." (He's bestowed upon the thief the nickname "Plumpy.")
Most of the images he's put on the Tumblr are NSFW, but one thing is clear: the man who stole his laptop really loves to beat off. He'll check out skeevy dating sites, grab a fap in lieu of lunch time, and keeps an abundance of cleaning materials on his bedside table. The laptop rarely leaves the area around his bed, and the thief, who hasn't exactly brought any visitors back to his abode in a while, is generally making a face that looks a whole lot like this.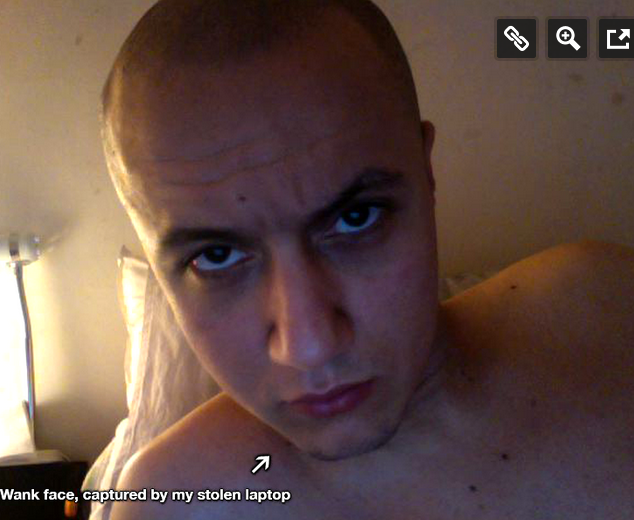 Four days ago, the laptop's original owner responded to a not-to-accurate story about him that ran in England's The Register by explaining the reasoning behind the Tumblr.
He said that the whole operation was a way of publicly shaming old Plumpy, who'd stolen a laptop so that he could keep better track of his porn intake. He also added that the page doubled as a form of exposing the lack of effort the London police made to help him get his laptop back.
"It makes me feel better about the huge negative effect this experience has had on me," he told The Register. "Such as getting the fear of hearing my bank's hold music and getting nervous in central London where it happened, particularly with valuables in my bag."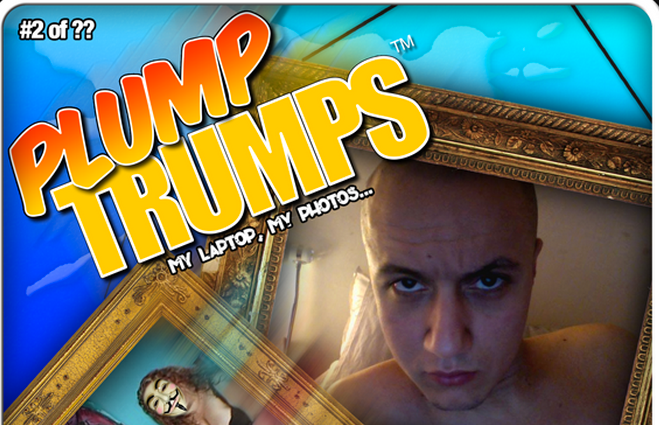 Photo via Plumpergeddon/Tumblr