Ah, the mystery of the flower crown. No one is exactly sure of its origins, but one thing is for certain: If you're in Hannibal fandom, you've seen them around. And if you were at San Diego Comic Con this weekend, you saw them in real life. 
The meme is pretty simple: Photoshop a circle of flowers onto the head of your favorite Hannibal character. The idea probably came from this year's real-world fashion trend for flower crowns (thanks, Lana Del Rey), which have become a staple of summer music festivals and Pinterest photos. If you look at the flower crown Tumblr tag, you'll find everything from wistful summer selfies to photos of cats, and the many ironic Photoshops of angry fandom characters with cheerful pink roses in their hair.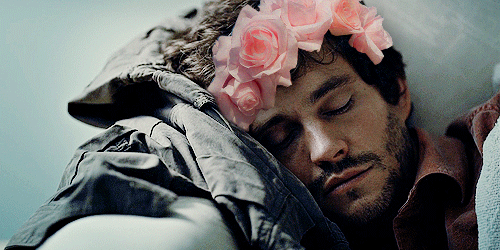 Image via heroes-get-made/Tumblr
However, Hannibal fandom took the flower crown meme and ran with it. It gels perfectly with the fannibal fondness for cutesy, funny memes that are purposefully at odds with the show's dark and serious tone. Plus, Hugh Dancy's soft, cute face just looks somehow right when wreathed in delicate flower petals. 
And, thanks to Comic Con, we got to see the real thing.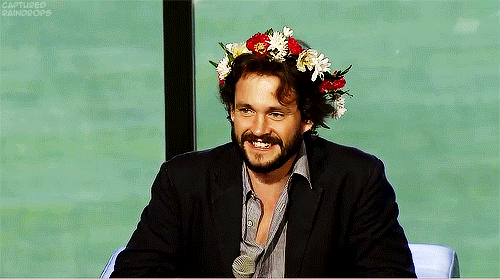 GIF by capturedraindrops/Tumblr
As the official Hannibal Tumblr account put it: "THIS IS NOT A DRILL: HUGH IS WEARING A FLOWER CROWN." Not just Hugh Dancy, but showrunner Bryan Fuller as well … and half the audience of fannibals, of course.
Putting on a flower crown during an audience Q&A may just seem like a cute nod to an incomprehensible Tumblr meme, but it's also symbolic of how well the Hannibal showrunners are treating their fandom. Comic Con is full of celebrity guests who are contractually obliged to attend, and who generally deal with the fan attention with a combination of PR stock phrases ("This is a really exciting project!") and outright bemusement. However, the Hannibal pannibal (yes, "pannibal") managed to engage with fandom without carrying the stigma of a "geek show" like Firefly or Orphan Black.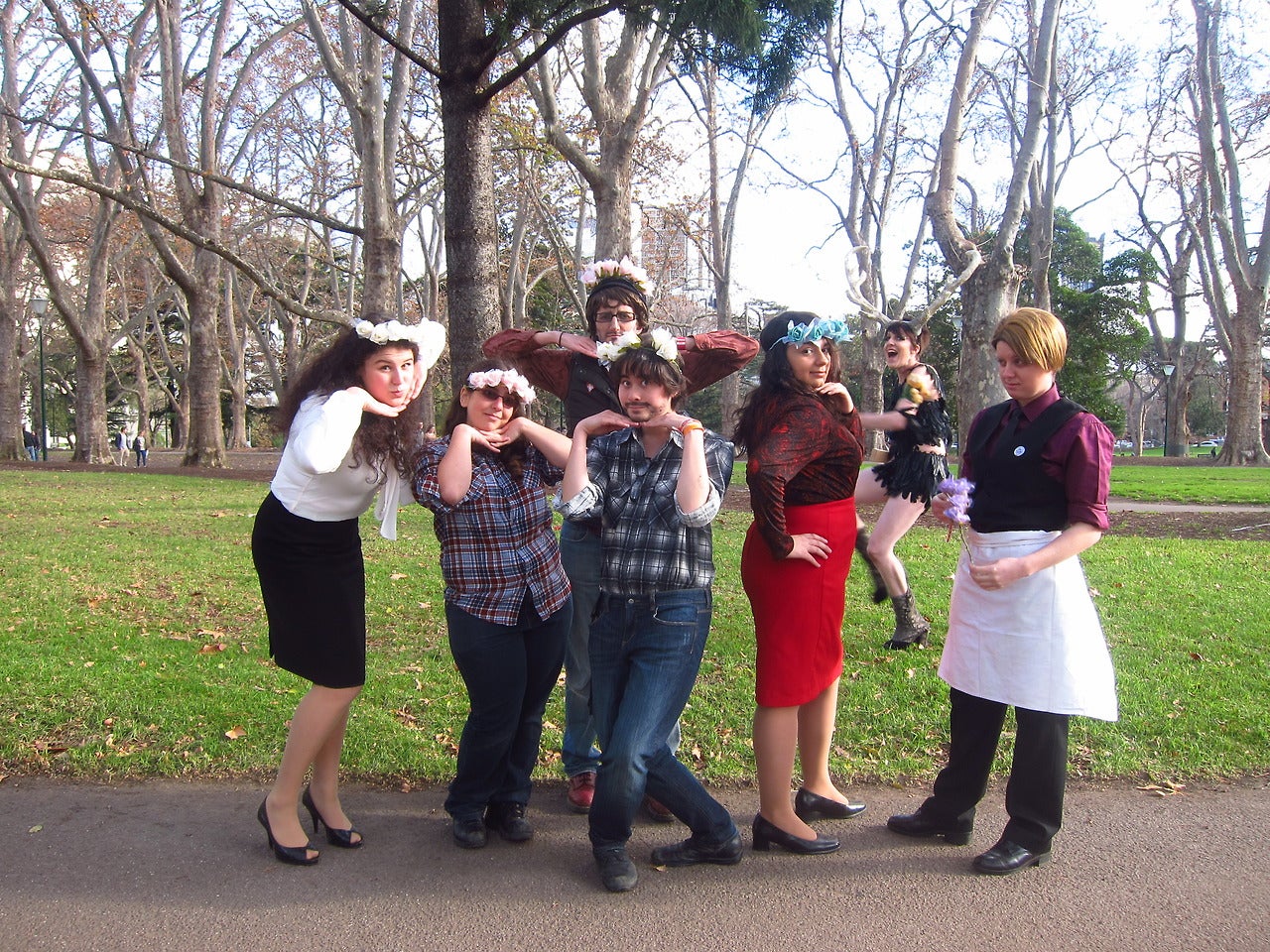 Photo via bonzananza/Tumblr
After helming shows like Pushing Daisies, Bryan Fuller is familiar with having an intense fanbase. Hugh Dancy, on the other hand, probably thought he was signing up for a serious drama show with serious drama fans. Not so much. Instead, he ended up speaking to a Comic Con audience full of people dressed up in stag antlers and, yes, flower crowns. And although we already know that Hugh Dancy is kind of a nerd, he's not that kind of nerd.
Even more impressively, Fuller and Dancy fielded the "slash fanfic" question with far more class and understanding than many showrunners who have been attending Comic Con for years. 
"It brings up an interesting question about 'what is love?'" said Fuller, when asked about the "Hannigram" (Will Graham/Hannibal Lecter) pairing. "And love between two characters doesn't necessarily have to be sexual to still be love. It can still be valid, it can still be powerful."
When it comes to dealing with fans at Comic Con, it seems that old hands like Steven Moffat and the cast of Supernatural could learn a lot from Fuller and co. 
Photo via fanarts-of-series/Tumblr