Every Internet community has its strongman.
Arnold Schwarzenegger, California's ex-governor, has spent hours on Reddit doling out fitness tips and busting myths about his bodybuilding career. Twitter's Drunk Hulk provides the sort of comedic relief you'd expect from a giant green killing machine who's downed way too many daiquiris and can't put down his phone. 
And then there's 4chan's Aziz "Zyzz" Shavershian, the six-pack prince, the "father of aesthetics."
Like 4chan is to the Internet, Shavershian was a black sheep, a controversial figure in the bodybuilding world. His rumored drug use, his obsession with being the object of every woman's affection, and his sculpted body didn't just endear him to the Internet's nerdy white males. They made him a god.
Shavershian's most loyal followers are from 4chan's health and fitness imageboard, /fit/—zealots who have created fanart, fanfiction, and even religious screeds as tributes to the bodybuilder. And like unnumbered gods before him, Shavershian's death came unexpectedly, at the age of 22.
This is a look at the life of Shavershian and an attempt to answer why, three years after his death, the Internet can't stop 'mirin'.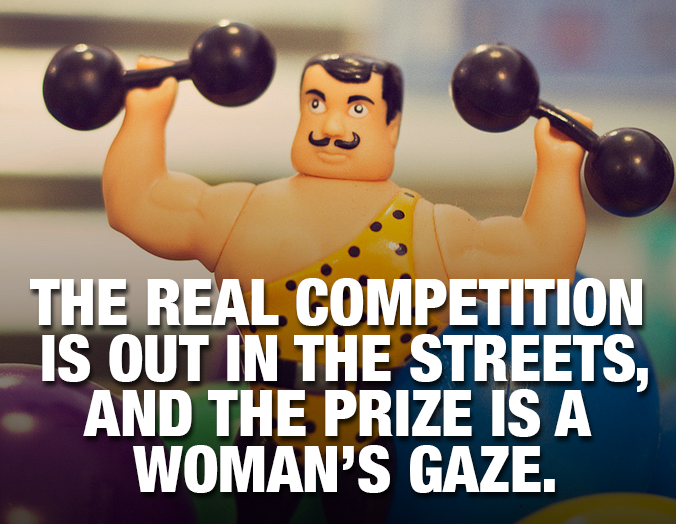 Photo via Lauren Mitchell/Flickr (CC BY 2.0)
Shavershian was born on March 24, 1989, in Moscow. 
As a young boy, he was thin and awkward. Shavershian called himself an ectomorph, a body type defined by its light build, small joints, lean muscle, and a high metabolism that makes it difficult to gain weight.
"I was ridiculously thin, I'm talking the skinniest guy in my grade in school; people always commented on how skinny I was and I hated it," Shavershian told SimplyShredded in 2007. "I remember feeling like a little bitch when I was out with girls, walking next to them and feeling the same size as them."
In high school, Shavershian began frequenting nightclubs, where he envied the confidence larger guys exuded and the attention women showered on them.
Shavershian consulted with his older brother Said, an amateur bodybuilder nicknamed "Chestbrah."
"I'd look at pictures of shredded guys and tell myself, 'That's going to be me,'" Shavershian said. 
He immersed himself into a bodybuilding regimen known as aesthetics.
Aesthetics differs from traditional body building in three different areas: mass, definition, and mentality.
In the early days of bodybuilding, from about the 1890s to the 1930s, it was all about strength. Whether your abs were etched out of stone or the veins bulged from your biceps was of no consequence. 
"The intention was not to develop ones physique into a glorious spectacle per se, but to thrill crowds with amazing feats of strength," BodyBuilding.com reported. "The modern sport, as it was becoming, of weight-lifting was somewhat of a natural evolution from the comparatively primitive practice of stone-lifting in dark, dank dungeons."
In the 1960s and '70s, the culture shifted. Bodybuilding was no longer just about brute strength. It was about mass.
This shift in mentality was best exemplified by Schwarzenegger, whose stature and muscle size turned him into a legend. He won Mr. Olympia seven times, starred in films like The Terminator, and transformed California's Venice Beach into the center of the bodybuilding universe. 
But what truly made Schwarzenegger different from his competition was his attention to definition and unabashed confidence. As shown in the documentary Pumping Iron, Schwarzenegger discusses how he treats his body like a sculpture treats a block of marble, taking a little off and putting some on to make the piece nearly perfect. 

This attention to detail is what drives the bodybuilding subculture of aesthetics. 
In essence, an aesthetic bodybuilder wants to look sexually appealing through muscle definition.They don't care about competitions like Mr. Olympia. The real competition is out in the streets, and the prize is a woman's gaze. 
This difference between traditional bodybuilding and aesthetics is best summed up in this clip from Fight Club showing brawlers Edward Norton and Brad Pitt mocking a photo of chiseled Calvin Klein models.
In four years of gym training, Shavershian bottled up Pitt's carefree attitude, the Calvin Klein–model body, and Schwarzenegger's swagger. He completely transformed himself.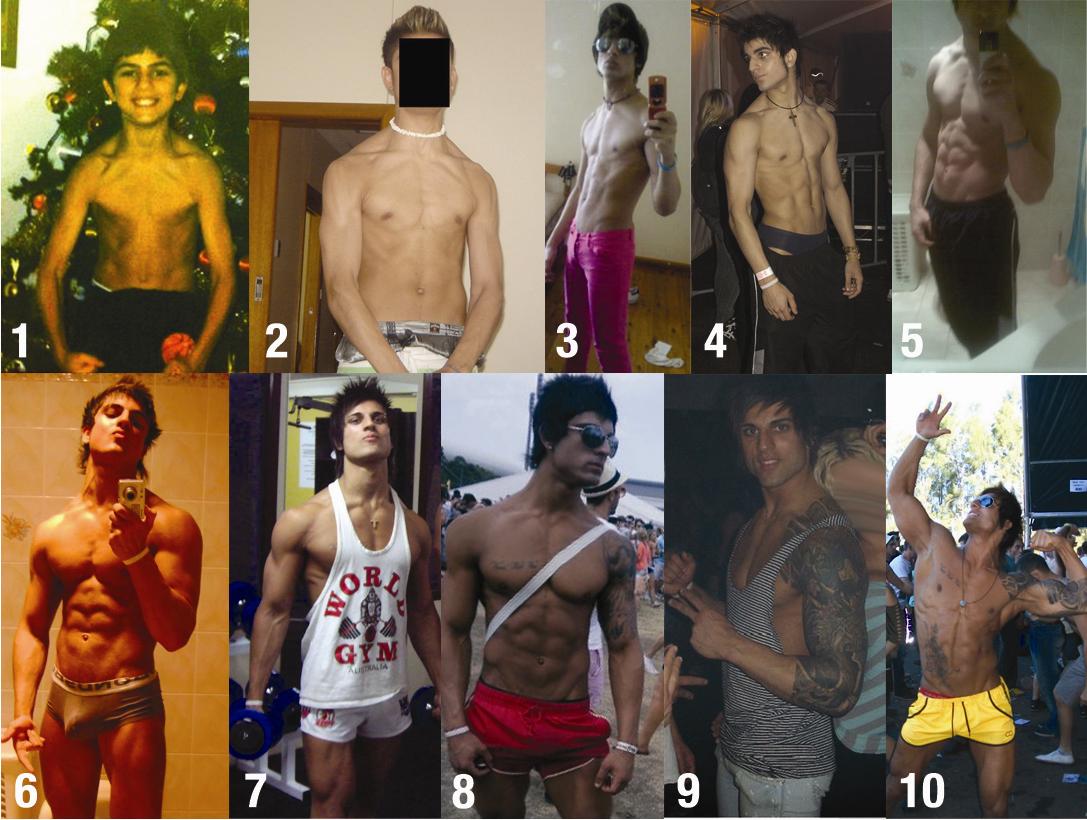 With a haircut resembling that of a Dragon Ball Z character, a permanent tan, and a sinewy frame, Shavershian put his body and machismo on display as often as he could. 
On YouTube, Shavershian uploaded videos of him and his entourage marching shirtless through music festivals, pumping their fists to electronic dance music in a parking garage, and of course, lifting at the gym. (His YouTube channel is here.)
In nearly every video clip, Shavershian can be heard muttering phrases like "U 'mirin', brah" and "U jelly"—Internet slang suggesting, as Know Your Meme puts it, that people were "admiring or jealous of his physique." Both terms, popular on /fit/ and BodyBuilding.com, have since become popular memes.
Shavershian posted on BodyBuilding.com 839 times. He also frequented /fit/, where he uploaded photos of himself along with one of his two favorite phrases.
Shavershian was also one of /fit/'s most notorious trolls, regularly taunting users with photos of himself and belittling others. Allegedly, Shavershian had his IP address permabanned on /fit/. This did not please one of Shavershian's biggest fans.
In 2010, Zyzz was called the "epitome of aesthetics" on Urban Dictionary, and in 2011, he was featured in the YouTube series "National Road Trip," an Australian reality show akin to MTV's Road Rules.
As Shavershian's star was on the rise, so were the rumors of drug abuse.
On July 14, 2011, Shavershian's brother was arrested during a police raid in Sydney, Australia, and charged with possession of anabolic steroids, the Sydney Morning Herald reported. 
Shavershian denied taking any steroids and derided Australian media outlets for implicating him in his brother's arrest. 
"The article portrays me in a negative light, using my photo for what was an article predominately [sic] about anabolic steroids when I have never been charged, caught, or convicted with anything related to drug use," Shavershian said in September 2011 email to the Herald. "What I have done, however, is use the Internet to build up my name and brand, I have my own protein label and supplement sponsorships, all made possible through social media."
A week after sending this email, Shavershian was in a Bangkok sauna when he suffered a heart attack and died. 
Australia's Department of Foreign Affairs and Trade stated that Shavershian "had shown some minor symptoms in recent months, including occasional shortness of breath and high blood pressure, and that there was a family history of heart problems."
Shavershian's death was a major blow for the aesthetic subculture he helped to popularize and to those who looked up to him as the epitome of the nerdy loser who reinvented himself.
"His rapid transformation was the stuff of fantasy for thousands of skinny teenagers, and it made him a pin-up boy," said Brendan King, a reporter for Australia's Broadcasting Corporation.
…
Today Shavershian's photos, catchphrases, and workout philosophy loom large on /fit/, Bodybuilding.com, and social media.
On Facebook alone, you can find a never-ending list of pages, profiles, and groups with hundreds of thousands of users who could dissect every detail of Shavershian's life.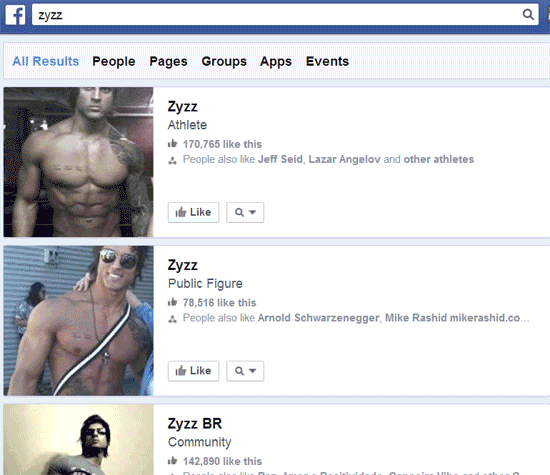 And most poignantly, on Shavershian's BodyBuilding.com profile, fans regularly leave him messages.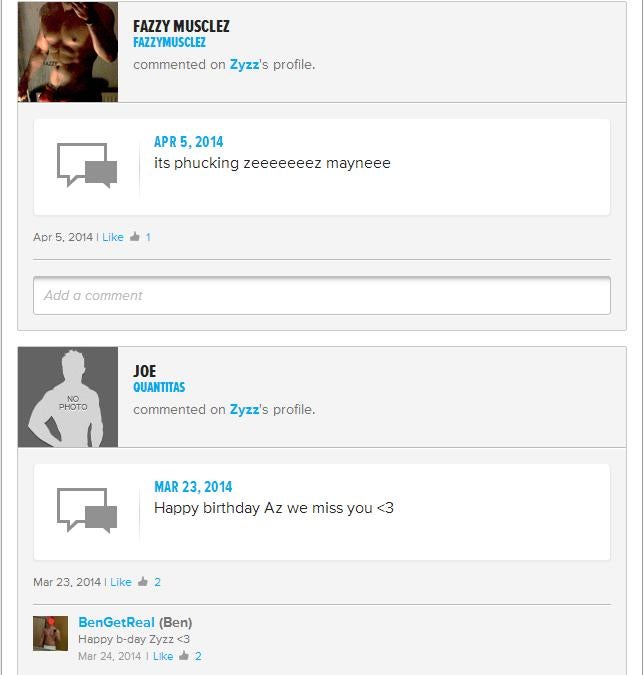 "I think he sticks around because he had no air of humility, he was all about promoting his alpha-male lifestyle and the idea that physical appearance could trump everything," former KnowYourMeme researcher and current Tumblr staffer Amanda Brennan told the Daily Dot. 
"He represents the idea that any normal, scrawny dude could eventually grow up and become an Adonis that women want to have and men want to be. He knew that he could build this god by playing into what he believed the Internet wanted to hear."
Unlike most of us mortal netizens, Shavershian represented the best and worst of the Internet—someone who could inspire thousands to get in shape and others to cringe at his lack of self-awareness. Zyzz lived long enough to see himself become a hero and a villain in his world; three years later, his legacy can still be felt. And that's something worth 'mirin'.
Photo via sffoghorn/Flickr (CC BY SA 2.0) | Illustration by Jason Reed