The latest problem to come out of the recent changes to the YouTube comments might be the biggest one yet.
Michael Janitch, known across social media as dutchsinse, found himself without a YouTube account, he says, after someone anonymously flagged his Google+ account as an impersonator. All of his accounts associated with his G+ profile, including access to Gmail, supposedly went down with it. He had no prior complaints or strikes from YouTube. He claims he never received an email about the complaint or any mobile notifications and couldn't appeal the termination.
And when he tried to reinstate his G+ account, he says, he ran into another problem: A photo ID was required, which falls in line with Google and YouTube's insistence on users displaying their real name. But because Janitch's account is under dutchsinse, he couldn't prove that his name and face belonged to his screen name.
"A domino effect caused by one single false flagging, one single easy abuse of a security feature on youtube that, SHOULD, have human review behind it, and should not be automated," Janitch wrote on his blog.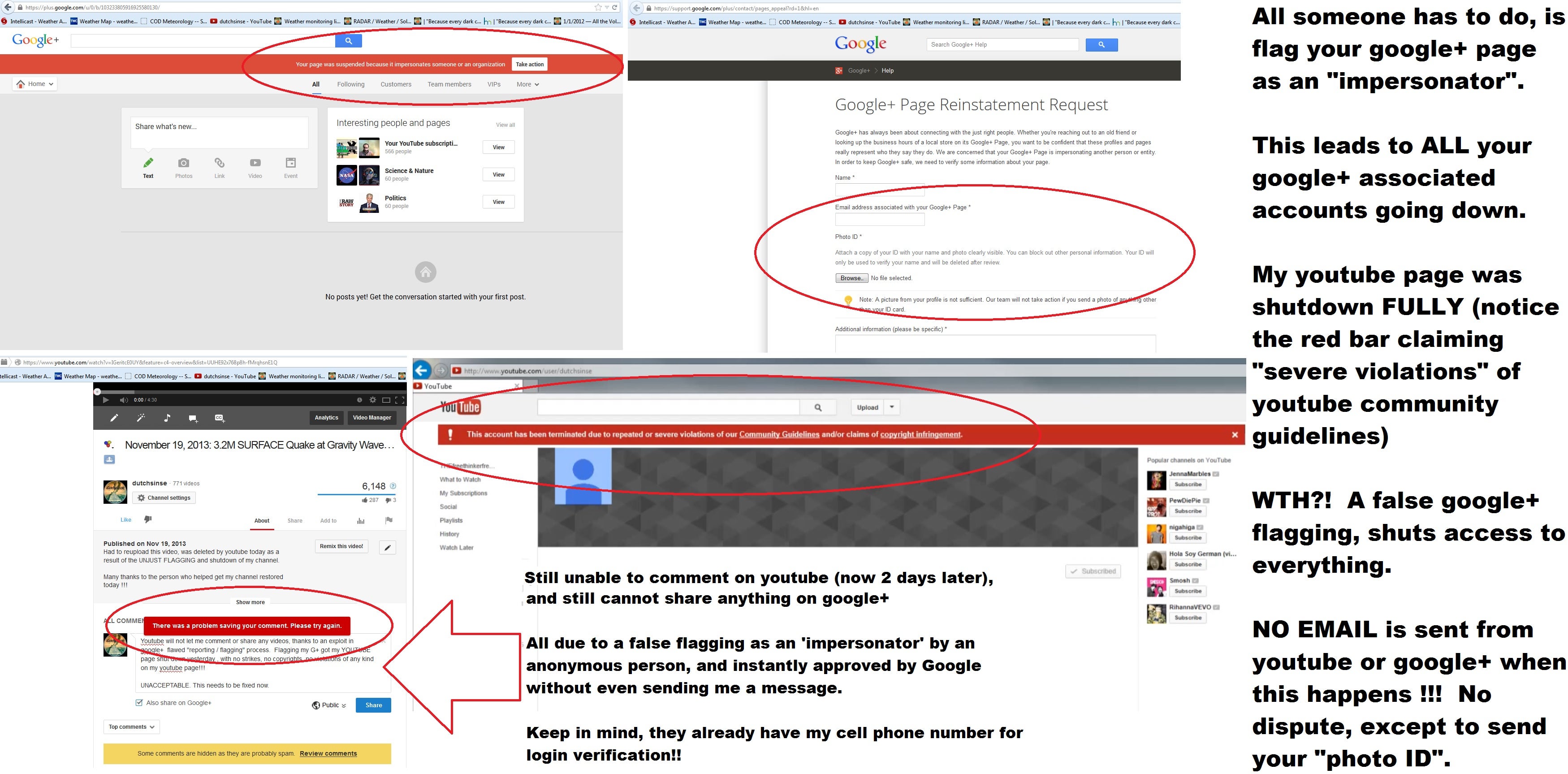 He sent in a passport photo and heard nothing for 48 hours, and it finally took him to contact someone he knew to contact the policy team and restore his account. Since then, it's been shut down and restored six times, and he's still having problems.
"Still locked out on Google+, still cannot make any comment even below my own video, and still cannot share anything via the share button," he said. "No reply from google, except to ask for an ID with my SCREENNAME on it?!"
This could become more problematic if other people flag YouTubers they don't like as impersonators on G+ in the hope of getting their accounts shut down.
Janitch believes that it'll take larger channels shutting down in order for Google to take notice, but with larger channels shutting off their comments until they get fixed having no effect so far, it might take more than a large amount of complaints for changes to take effect.
H/T Reddit | Photo via Joakim Jardenberg/Flickr