Wall Street's famous Charging Bull statue found a new colleague in a strong—like bronze metal strong—little girl.
Early Tuesday morning a new 4-foot bronze statue of a little girl in a ponytail and sneakers was erected to face Charging Bull. The piece was put up in the dark hours of the morning—3am ET to be exact—to bring attention to women being needed in the field, and to help represent the strong women already in the financial district.
This statue, called "SHE" or "the Fearless Girl," will hold its ground on Wall Street for the entire month of March, which is also Women's History Month. A plaque on the ground in front of the statue reads, "Know the power of women in leadership. SHE makes a difference."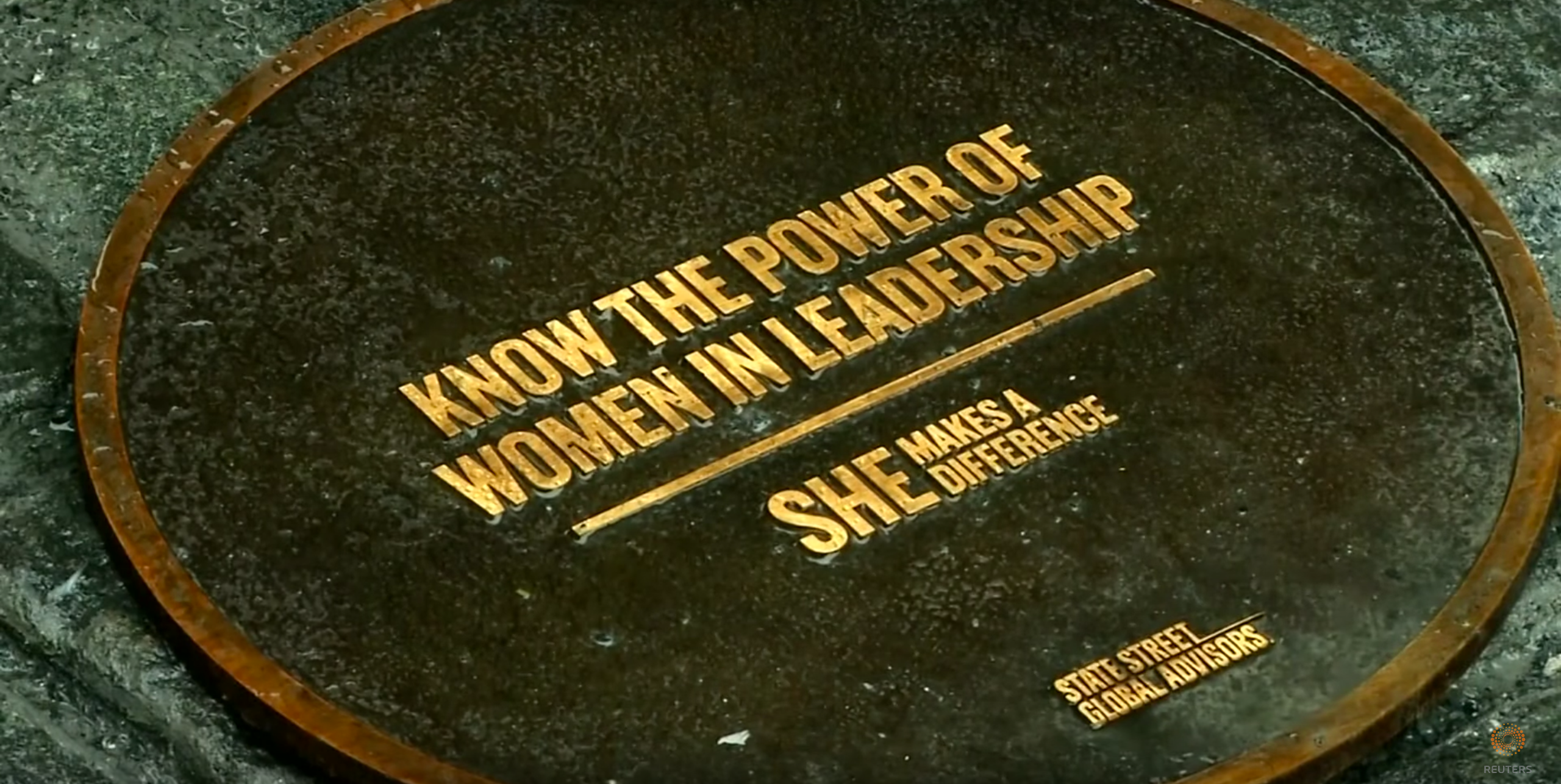 The company behind the project, State Street Global Advisors, hopes the statue calls Wall Street to hire more women. SSGA President and CEO Ron O'Hanley urges fellow companies to take steps in actively increasing gender diversity.
"We believe good corporate governance is a function of strong, effective and independent board leadership," O'Hanley said in a statement. "We are calling on companies to take concrete steps to increase gender diversity on their boards and have issued clear guidance to help them begin to take action."
SSGA's statement also cites the statistic that companies with "strong female leadership" are more successful than those without.
Wall Street doesn't even try to hide its gender bias. In 2016, a blogger for the Wall Street Journal recommended women applying for the finance district keep a "gender neutral" online presence to prevent employers from discriminating based on gender. Instead of calling out male Wall Street executives for obvious sexist issues, the pressure is put back on the qualified applicants being overlooked for a spot because of their gender.
Kristen Visbal, the statue's sculptor, told the Wall Street Journal she considered having the girl charging the bull, but instead decided to make them simply face one another. A composite of Visbal's friend's daughter and a 9-year-old Latina girl, Visbal says the statue represents women's abilities to be petite or delicate, yet still strong.
The bull serves as a symbol of optimism, hope, and financial prosperity for Wall Street, and SHE makes a perfect addition to those same ideals.
SSGA and Visbal did not immediately respond to requests for comment.