Thanks to a variety of interactive websites, you will no longer need to decorate your Christmas tree or outfit your snowman with robot arms in real life.
Thanks to the magic of YouTube, Flash, and other tools, the spirit of the holiday season can be enjoyed right from your computer. Gone are the unpleasant tasks of lugging home trees, dealing with extended family members, and trudging through snow.
Hop into a one-horse open sleigh and dash through the fields of 12 different virtual holiday traditions.
1. Decorating the Christmas Tree
Christmas trees are wonderful, but their majesty tends to be overshadowed by maintenance, broken ornaments, curious cats, and pine needles that will still be on the floor next December. Thanks to the interactive Christmas tree, you can decorate the branches to your heart's content and even switch on its lights for a truly festive atmosphere.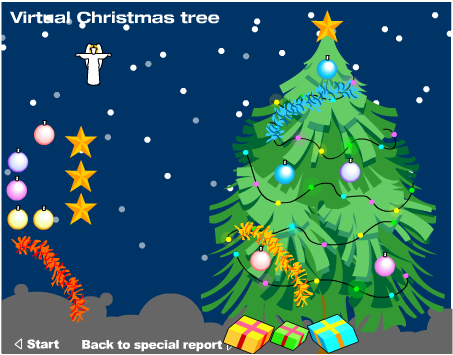 2. Unwrapping Gifts
Do you want all of the fun of unwrapping a gift without, you know, actually receiving a gift? Then check out the Gift Wrapped game, which challenges players to match specific gifts with their wrapped counterparts. While designed for players of very low ages or IQ levels, the game does do an excellent job of wrapping everything from toy robots to candy canes in precise shapes. Boxes must not exist in this game's world.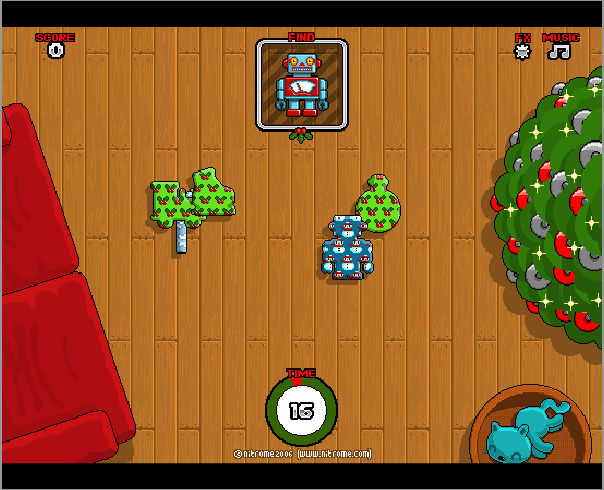 3. Plowing Snow
Snow Plow gives every child and Christmas fanatic the opportunity to do what they always dreamed of: the chance to plow snow in a parking lot! With arrow keys standing in for manual transmission, your goal is to move all of the snow to one section of the parking lot without hitting any parked cars. We'll be honest: it's fun to just drive the plow into the parked cars on purpose.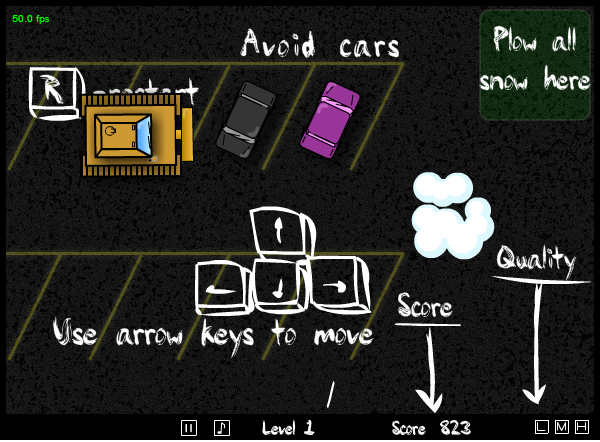 4. Catching Snowflakes
Now that you can't be trusted with a virtual plow, your only course of action is to try to do something productive with Old Man Winter's signature precipitation, like collect enough of it to build a snowman! In Catch the Snowflakes, your character runs back and forth trying to collect enough falling snow to construct a full-fledged snowman. While this would take months in real life (except in Alaska), it takes only seconds here and completely removes any possibility of scooping up yellow snow.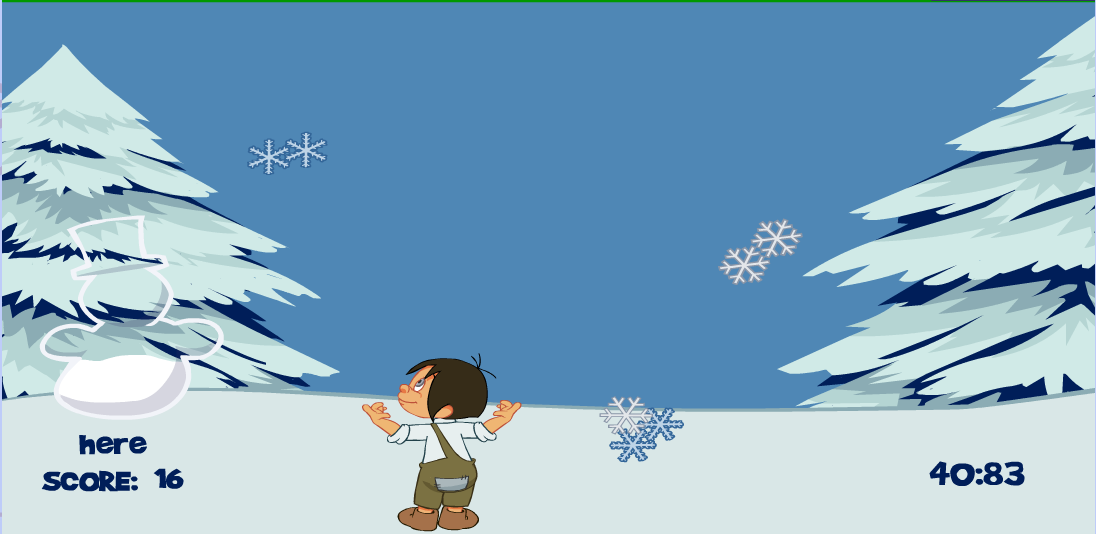 5. Building a Snowman
Hooray! You've caught enough snow to build your snowman! With Snowmanbuilder.com, you can customize your own personal Frosty with an array of features that go far beyond the standard corncob pipe and button nose. How about a snowman with a goatee, for example? Or perhaps a broken noose around its neck? Maybe your snowman isn't complete without a dog relieving itself on it. Check out our snowman for a truly twisted example of why we at the Daily Dot write for a living instead of professionally build snowmen.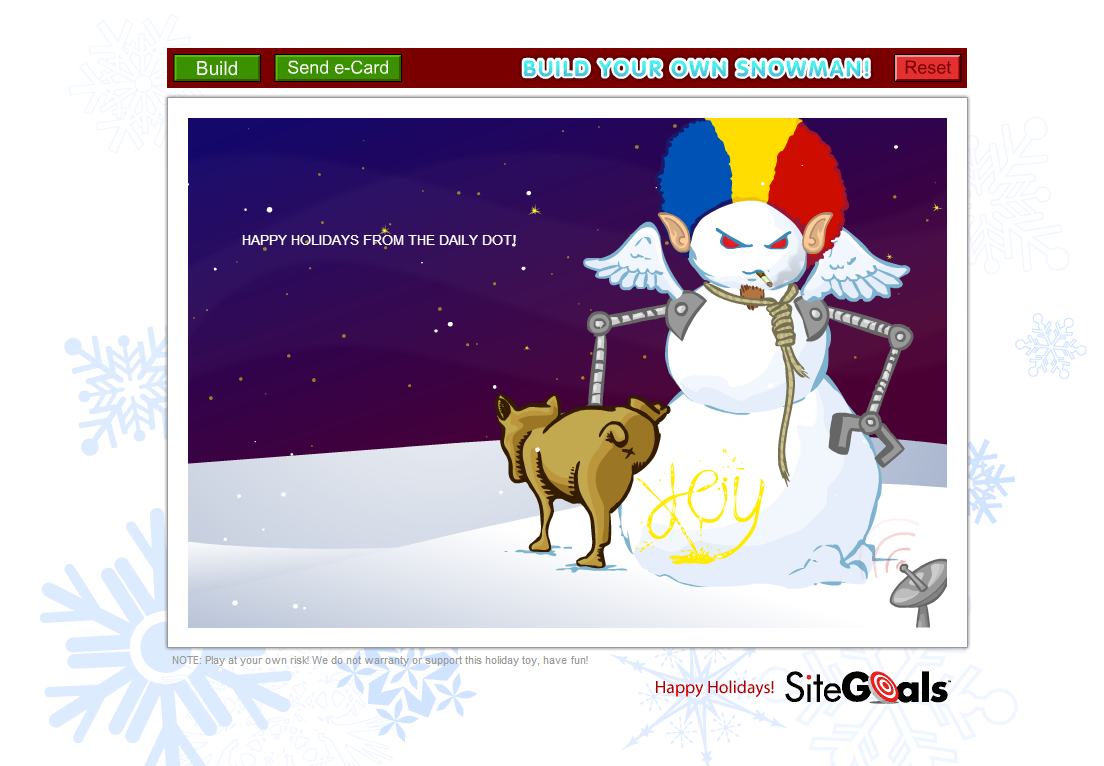 6. Spin a Dreidel
Christmas isn't the only holiday you can celebrate online. At Torahtots.com, you can spin a virtual dreidel for Hanukkah without the threat of uneven floor surfaces. The site even gives an explanation for each symbol of the dreidel, which is quite the improvement over the wooden variety that forces memorization.

7. Rig up Christmas Lights
Stringing Christmas lights on your house always looks nice, but involves way too much work. You have to spend half a weekend in the frigid cold, climb rickety ladders, and rig up countless, often knotted, strands of lights that probably don't work. You can eliminate all of this with the Holiday Lights Designer, a program with a free downloadable demo mode. We tried it out on a boring and somewhat scary home in Philadelphia.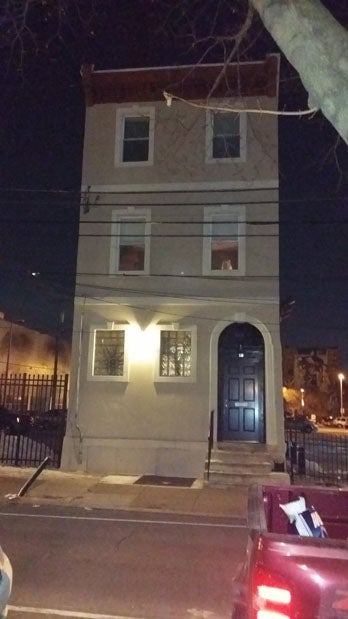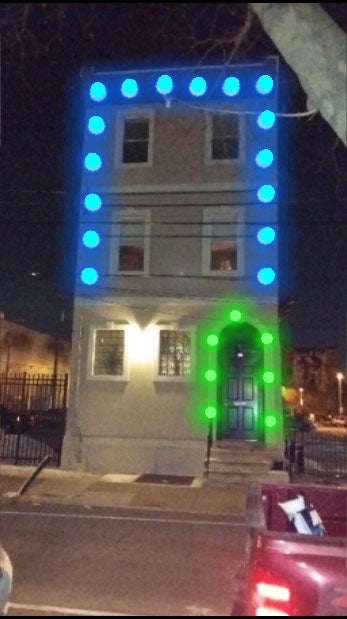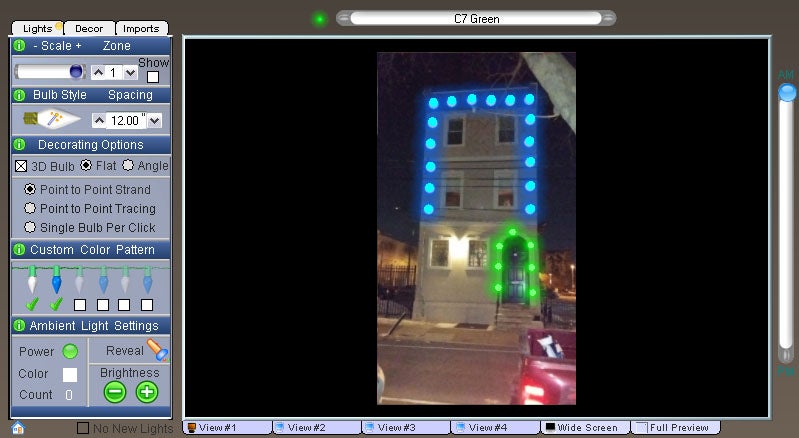 8. Advent Calendar
In the Catholic faith, the weeks leading up to Christmas are known as Advent. It is a time of holiday preparation without all of the restrictions that come with the pre-Easter season of Lent. With the virtual Advent calendar, you can play a different holiday-themed game each and every day–without learning a thing about Advent! Don't try cheating; you cannot "open" the December 24 door unless it is actually December 24 (or you are a hacker). While a daily dose of fun, there are sadly no pieces of candy to earn.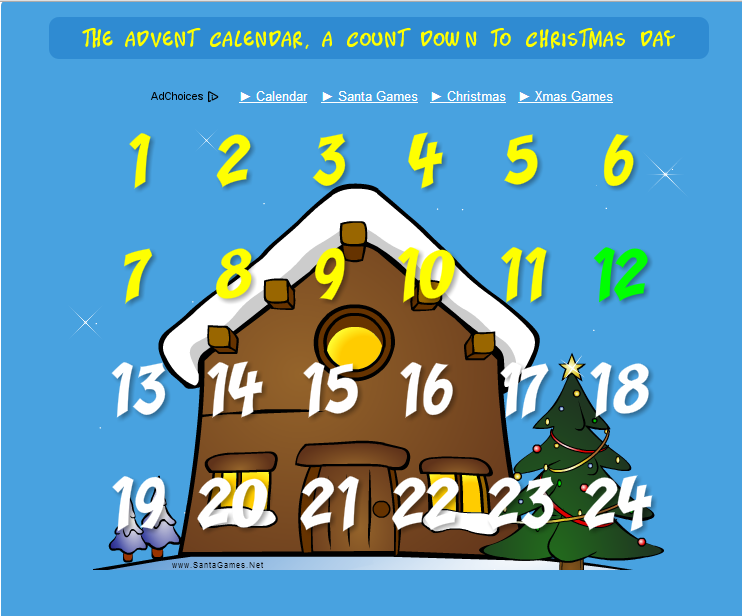 9. Sing Christmas Carols
Everyone loves the annual arrival of Christmas carols, unless of course you work in an office environment where the soft rock radio station starts playing them repeatedly around Labor Day. However, since they only surface once a year, it is easy to forget the lyrics. Thanks to YouTube user David Hudspeth's playlist, you can sing along with everything from "Deck the Walls" to "I Want a Hippopotamus For Christmas."
10. Decorate a Gingerbread House
Decorating a gingerbread house is always a fun Christmas tradition, but it involves a lot of baking, cleaning up, and unstable graham cracker roofs. Thankfully, the website for Highlights magazine allows you to create your own gingerbread house online. Check out the carrots, candy corn, and even (WTF?!?!) spooky eyeballs that went into the construction of our home. Sadly, you can't eat it once all has been done.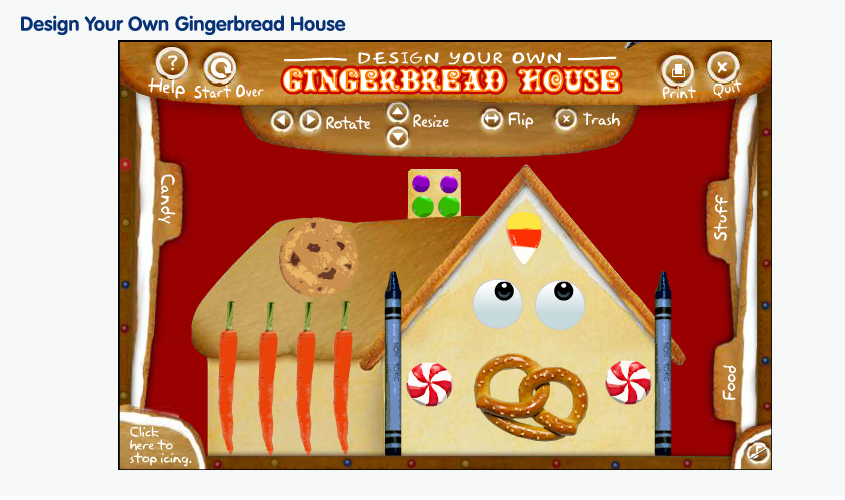 11. Yule Log
Whether you're opening gifts or sipping spiked eggnog, it just isn't the perfect Christmas unless there is a warm fire in the background. If your house comes without a fireplace, simply pop up YouTube user THE 12-HOUR MOVIE SPECIALIST'S footage of a burning Yule Log. It runs for 12 straight hours (or six viewings of A Christmas Story).
12. Nativity Scene
In the Christian faith, Christmas marks the date on which Jesus Christ was born in a chilly Bethlehem manger adjacent to a very popular inn. With Build a Nativity, you can reimagine the famous Nativity scene no matter what your religious denomination might be. We decided to have the baby Jesus born to a Wise Man who looks more like Orko from He-Man than a star-following traveler… and several sheep. Joseph and Mary waited outside.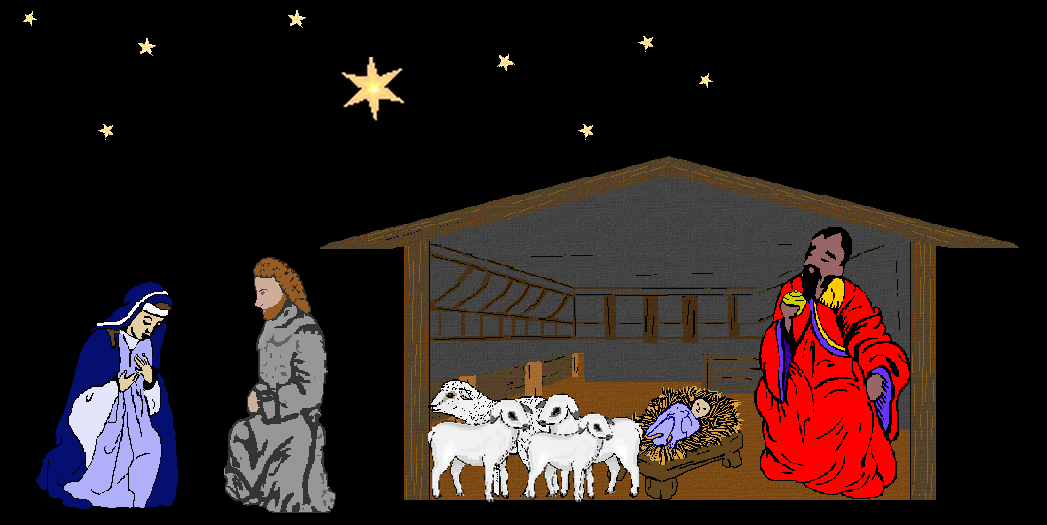 Photo via Design Bridge/Flickr