Vine, Twitter's video sharing service, has one of the hottest communities around. And of course, people are trying to make money from it.
The fledgling network has caught fire since its January debut, with more than 13 million users prior to its bow on Android smartphones last week. As a service grows in popularity, it inevitably attracts spammers hoping to make a fast buck or six.
Spammers hit Daily Dot writer Fernando Alfonso III after he posted a couple of vines this week.

Reports have emerged on Twitter as well.
spam on vine is out of control twitter.com/codyk/status/3…

— Cody Kolodziejzyk (@codyk) June 13, 2013
A yo @vineapp what's up with all these spam sandwiches?? twitter.com/drewBfresh/sta…

— Andrew Benavides (@drewBfresh) June 13, 2013
[email protected]nasa can you do something about this spam problem on vine? It's getting a little out of hand. twitter.com/d4vidmorgan/st…

— david morgan (@d4vidmorgan) June 13, 2013
Vine is just full of spam

— Leww (@LewisUllaThomas) June 13, 2013
The usernames of spam accounts in these reports follow a pattern, showing women's full names as a single word with an additional surname at the end. Searching Vine for those elongated forenames brings up dozens of identical spam accounts, differing only by their last names and garbage bios.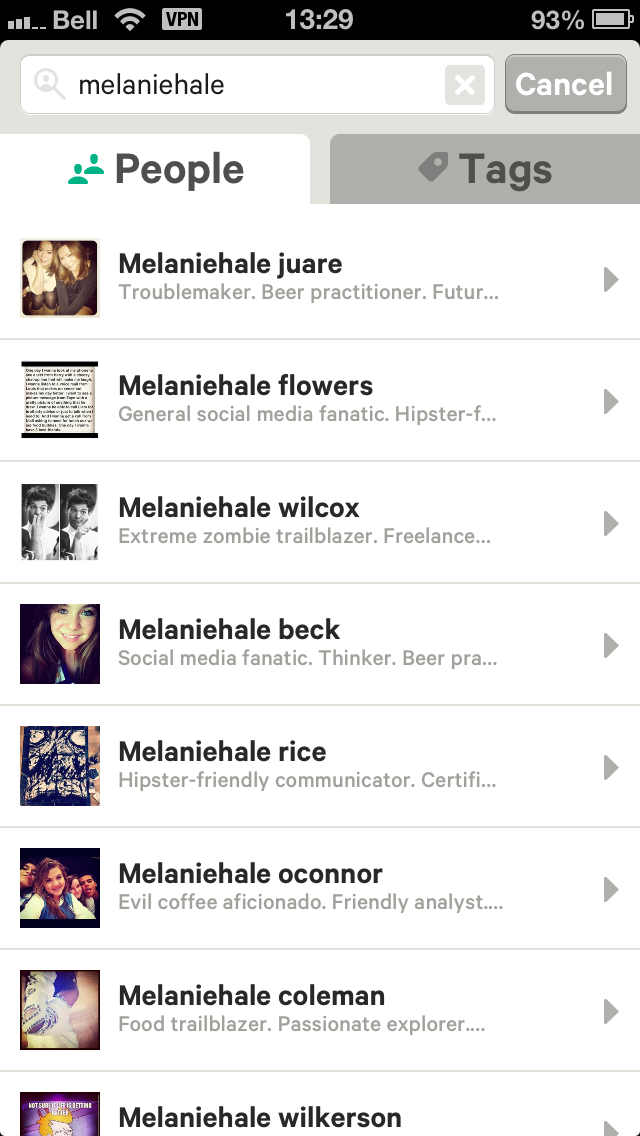 All posted comments sharing the same message, directing anyone who was looking to visit the site vinejump.com and promising an easy way to get more followers. We'd advise against visiting that site. It's certainly a scam.
Adding your email address (not a good idea unless you want to get besieged by spam) takes you to a page imploring you to carry out a survey for the chance of winning an iPhone 5. All this probably does is put an affiliate fee in the scammer's pocket and dump your info into a marketer's mailing list.
The site is registered to an address in Jersey City, N.J., according to domain registration tools. Emails and calls to the registrant's contact information were not answered.
Vinejump isn't the only scam site around.
Last month, a blog called The BlockTV wrote about Vine spam, noting a number of commenters on vines landing in the Popular Now section of Vine directed users to a site called vinefollows.com (again, don't go there). That site is near-identical to vinejump.com, except it asks for users' Vine usernames instead of their email addresses, and breaks after entering a dummy username.
The site was registered by a Kendrick Lamar (not that one) of Orlando, Fla. We reached out to Lamar, but he did not respond by time of publication.
Other scam sites are around, including vine250.com, again a near-identical site.
It's not quite clear how these spammers are operating as yet. Since Vine is only available on smartphones at the minute, it must be a complex setup to have dummy accounts ready to pounce on certain popular videos or tags.
If you do see spammers in your comments, don't hop to the sites they're imploring to visit. And definitely don't offer up your email addresses. Just report them as spam, delete the comments and move on with your merry, mini-movie-making life.
Illustration by Jay Hathaway