As video games become more and more a part of everyday culture, it's no surprise that gamers are seeking out game-related items as a physical manifestation of their digital love.
But on Etsy, the notoriously girly marketplace for handmade crafts?
Hey, it's better than yet another white T-shirt. On Etsy, the odds are good that the goods are odd, but they present a wider range of creativity than you'd find in a physical store.
And for women, especially, who you'd think would be a great target market for video-game-themed clothing — currently available for men only — Etsy's about the only place to look. So that's where I turned to fulfill my desire to own a video-game-themed signifier. (While using copyrighted video game art is illegal on Etsy, I promise not to tell if you don't.)
Art and decor
There are many sellers who create throw pillows, but Etsy seller Omonomopoeia creates by far the most attractive ones.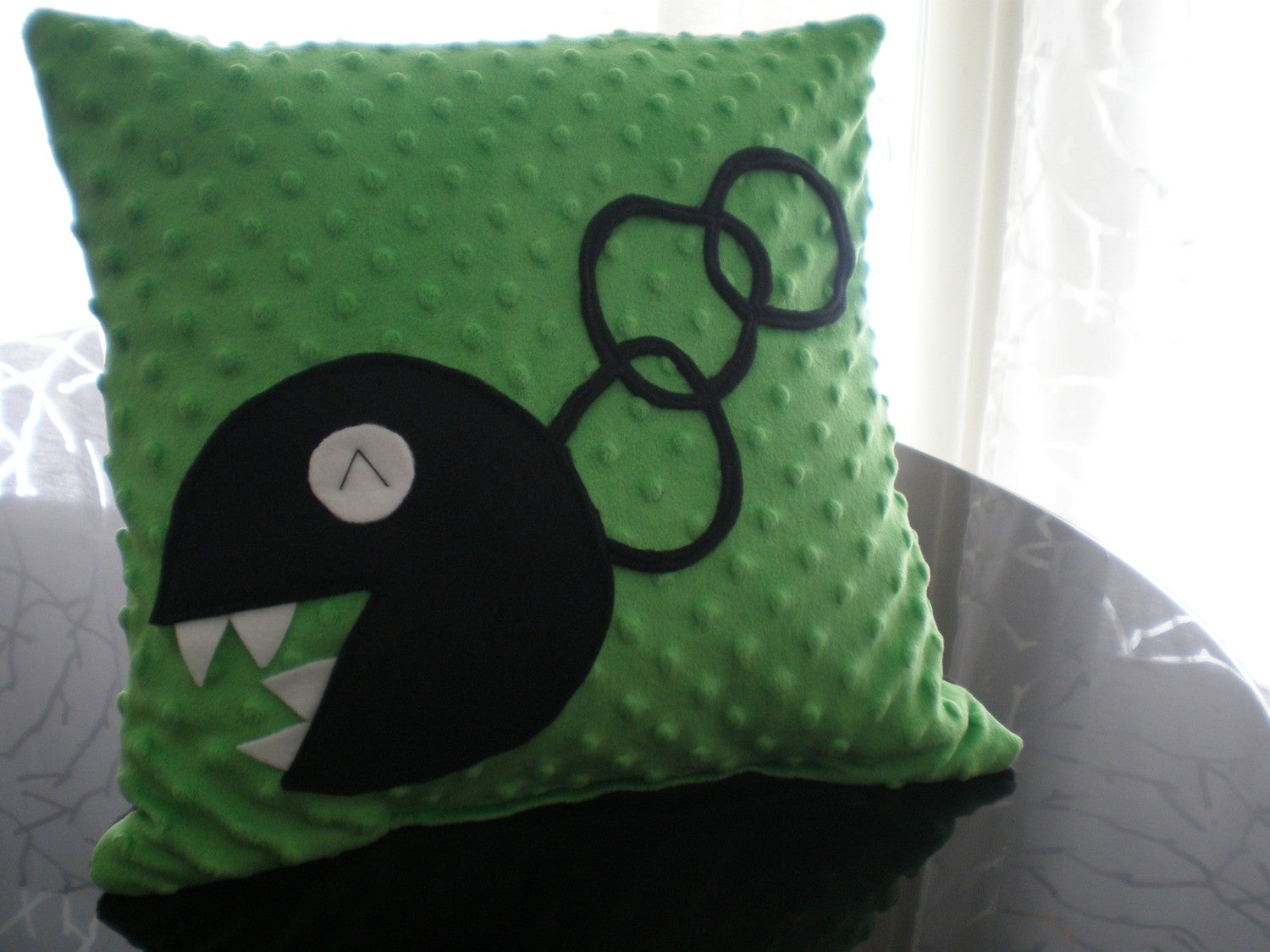 Video-game plush dolls and amigurumi, a style of crocheted toy which originated in Japan, are also popular. Among those worth checking out: a plush Katamari prince, a blue Sack Boy from Little Big Planet, a chocobo from the Final Fantasy Series and a necromorph from Dead Space with faux pearl eyes.
If those items were too colorful for your tastes (or you're too macho for stuffed toys), Etsy seller Zachsplat takes toy Nerf guns and turns them into postapocalyptic steampunk-styled weapons that I imagine would look good mounted on a wall.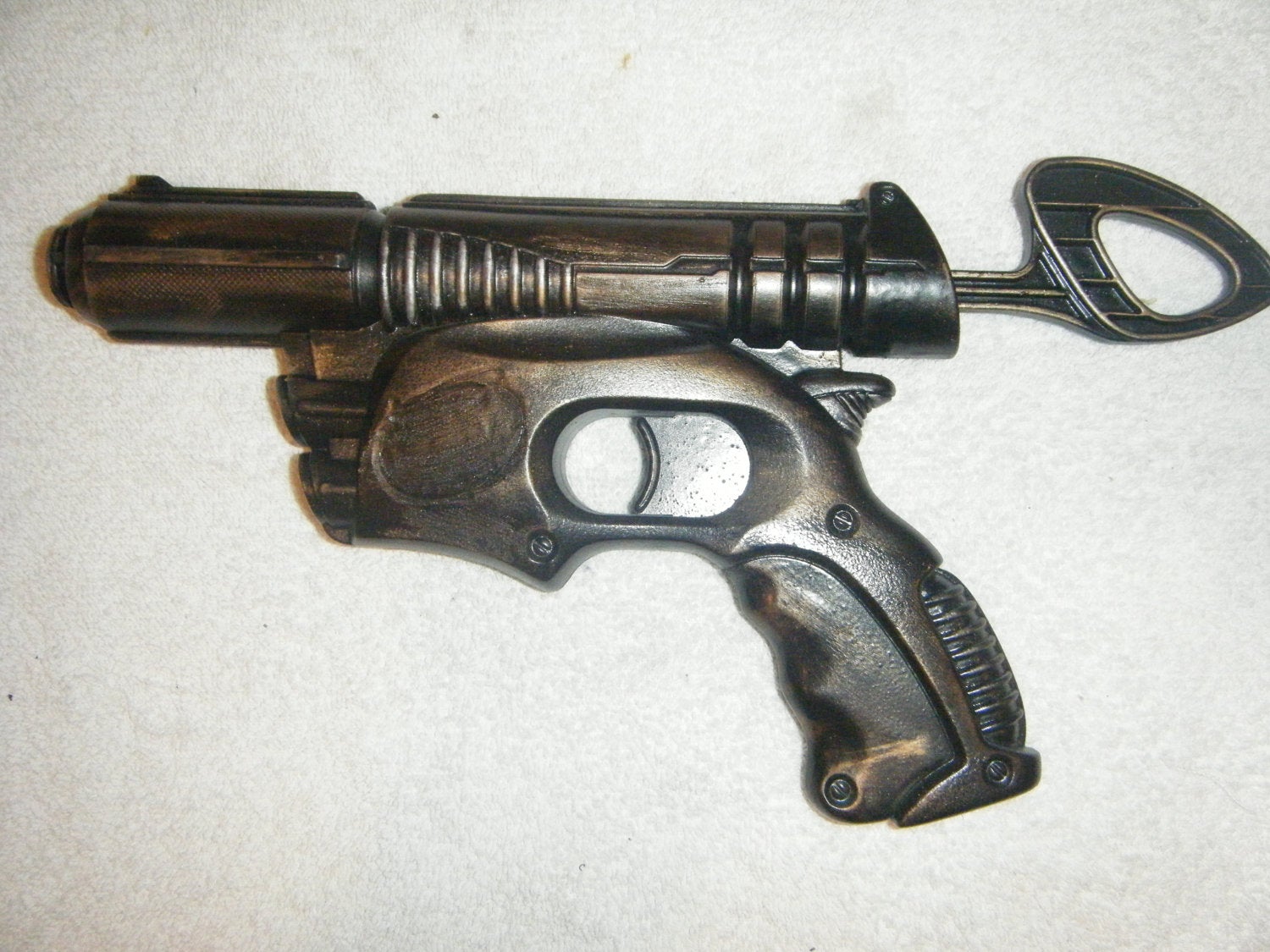 Etsy seller evilcritter did a similar sort of thing with a Halo gun. Other Fallout-inspired decor includes this print of a kitty in a gas mask ,and bottles of Nuka Cola
If guns aren't your thing, check out this original gameboy collage, this Portal inspired wall decal, and a  pixelated wooden Mario wall sculpture.
Kitchen and bath
Yes, yes, all female gamers have at one point or another heard our fellow male counterparts shout at us to get back in the kitchen.
For all your baking, cooking, and cleaning needs, here's a Space Invaders apron. Or feast your eyes on these retro video-game cupcake wraps. Looking for video-game inspired sweets? Etsy sellers have you covered on that front: chocolate Wii remotes or sugar cookies, or these 8-bit cupcake toppers.
Having friends over for coffee or tea? Serve them in these Mario-inspired mugs.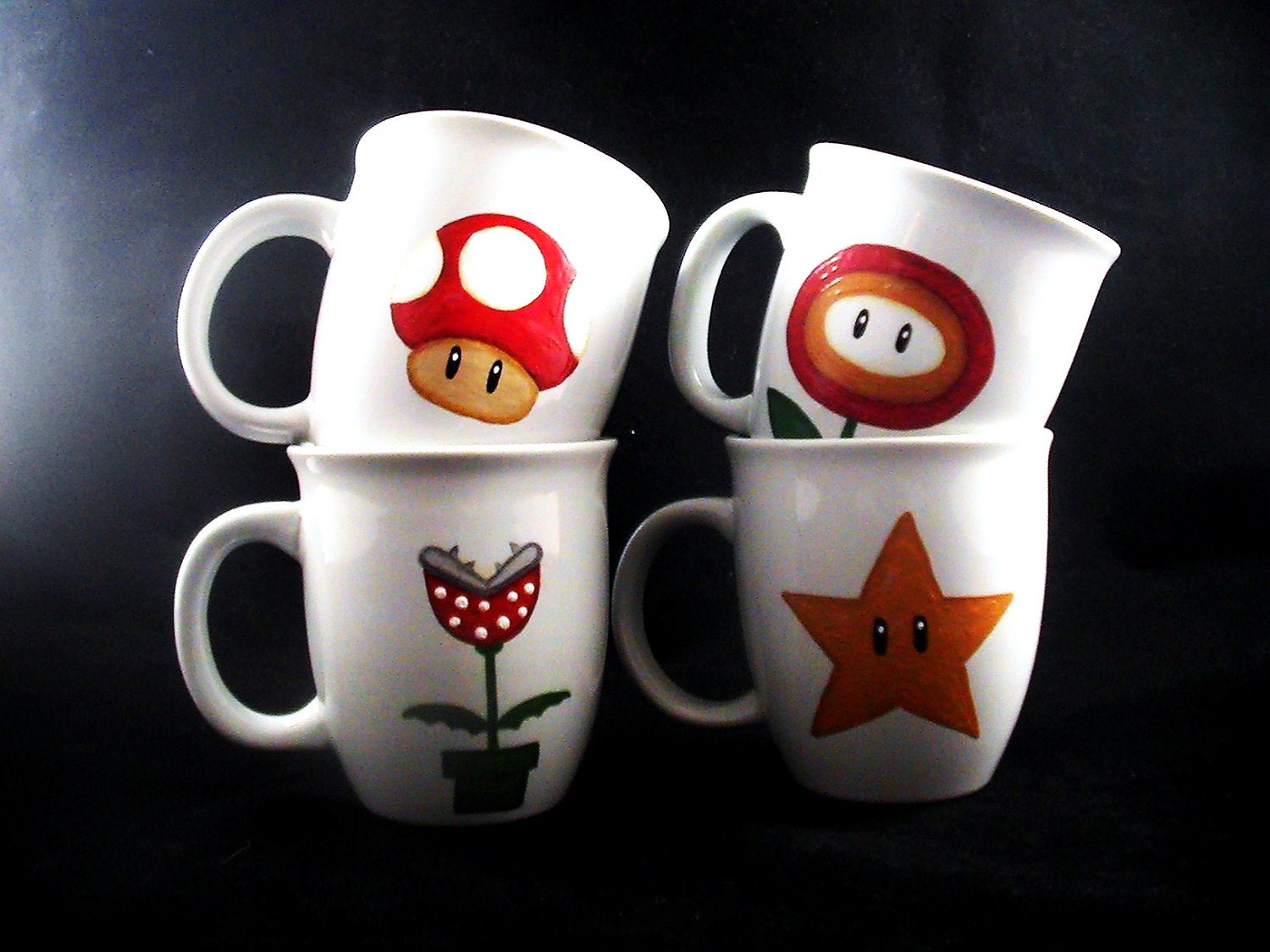 Zelda-inspired salt and pepper shakers are adorable. Etsy seller kitschville sells a number of well-made Resident Evil inspired products, including this water bottle.  
Having a hard time getting the gamer in your life to bathe? Maybe some of these soaps can help: an Xbox controller, Portal's Companion Cube, these Space Invader ones, or a bacon-scented Original Gameboy.
Accessories and apparel
Most of the video-game-related clothing on Etsy has a while to go before I would consider wearing any, though these Team Fortress 2 knitted hats are kind of fun, including a Heavy hat and Soldier hats.  This Devil May Cry coat is almost there, as is this Halo tank top. I am personally in love with these Evil Scientist googles, inspired by various mediums, but at $200 I can't justify the expenditure:
I was surprised to find bras on Etsy—I've seen panties with video game prints before but never bras. Case in point: this Princess Peach bra (also see this "Poke-bra").
If you're a fan of the Bioshock series, I found these hair bows to be wearable and cuter than most, and these Fallout-inspired necklaces by phenocrystminiatures look like something I'd see on many a hipster, but it's the metal bra in this picture that makes it:
These Heavy Rain inspired earrings are great on their own, as are the simpler earrings by seller PicaPicaPress and GraphMagics Space Invaders earrings. I have to wonder if the seller included Space Invader because of the street artist and not the video game, like he did with a Banksy necklace.
For the classier males in need of cufflinks, I'd recommend these Angry Bird ones.