These parents-to-be are about to go on another adventure.
Erika Jackson and her husband, Jacob, love animation of all kinds. He even wrote her a children's book when he proposed. So when it was time for her to tell him she was pregnant, she had an idea of what she was going to do. She purchased a copy of Ellie's Paradise Falls painting from Pixar's Up and wrote him a message on the back of it. After it was framed and wrapped, she handed him the package and started filming.
For many of us, even thinking of Up's 10-minute opening scene results in tears. After this video, you might end up sniffling just like Jacob did. There's nothing quite like going on an adventure like this.
After Jacob posted the video on Reddit, he revealed the poem his wife wrote, which was obscured in the original video. It's just as sweet as you imagined.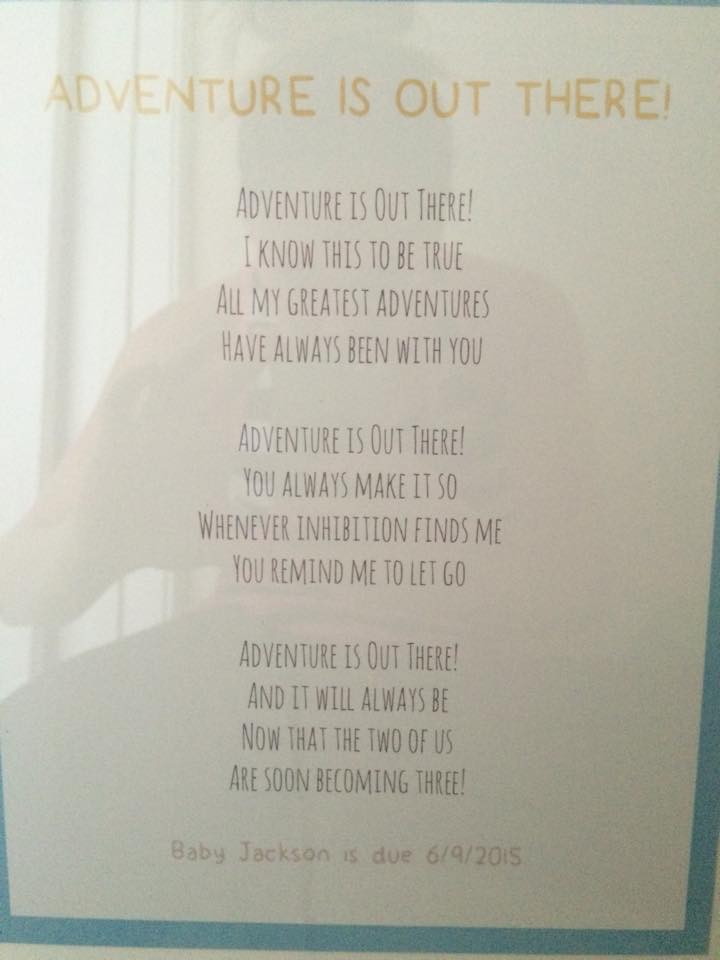 Photo via Jacob Jackson/Reddit
H/T BuzzFeed | Screengrab via Buda Dangol/YouTube