Ladies, if you're sick of douche-y alpha-schmucks throwing wads of cash at your chest, an intimates line called Ravijour has a product you'll literally never be able to take off. The modern-day chastity belt is here, and it's a bra called the True Love Tester. 
The company apparently collaborated with mad boob scientists—"human sexuality specialists"—in Japan to create a "revolutionary new bra that knows how women truly feel." It measures your heart rate to determine if you're really into a person. If you're sufficiently turned on—or high on cocaine—the bra unlatches. 
Until then, though, it's a lot of this.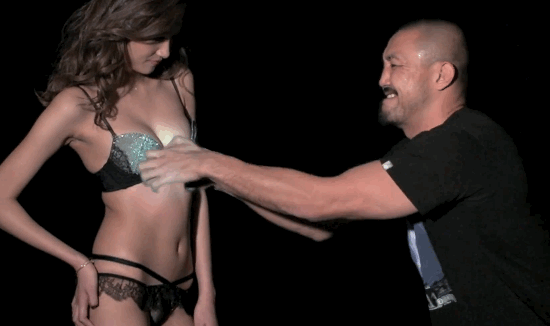 When women fall in love, explains the sexuality specialist in the ad, "we experience an instant boost in excitement. That feeling is unlike any other excitement we encounter in life." And when you hit the Heart Rate of Love™, ta-da: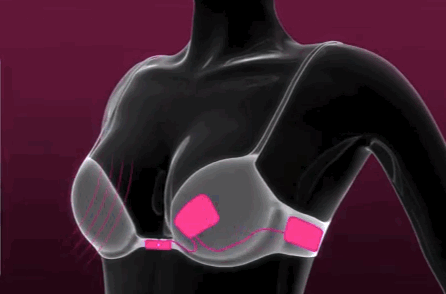 Have fun explaining the True Love Tester to your cardiologist. And your therapist.
Here's the whole video:
"Women always seek true love," says a voice in the ad. "I believe this bra will become a friend to women around the world."
I don't believe it's healthy for underwear manufacturers to insist that women have to be "in love" before going to second base. It probably sets humanity back even further when they use pseudoscience to try to justify their sales pitch.
To be sure, the blissed-out anxiety of a sexually charged night out with someone you're newly into is a pretty distinct feeling—but it's hardly love. Love requires approximately 23.4 work nights spent texting until 5am, six failed home-cooked meals, and at least two pregnancy scares. Everyone knows that. It's science.  
Another important point to consider: The bra does not fit. At all.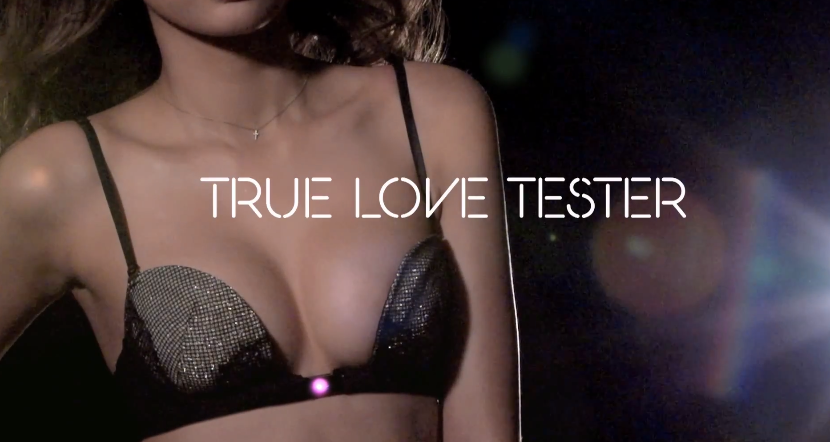 H/T Kotaku | Screengrab via YouTube