"Wow that guy just kicked me in the head! I think I got that on film!"
Jared Michael's stunned reaction to what just happened sounds almost fake. But it's no joke. Whilst trying to take a selfie next to an oncoming train, the driver—apparently irate at how recklessly close to the track Michael was standing—stuck his leg out and kicked him in the head. You can hear him shout angrily around the 0:01 mark.
Missed that? The train was going pretty fast, after all. Let's take a frame-by-frame look.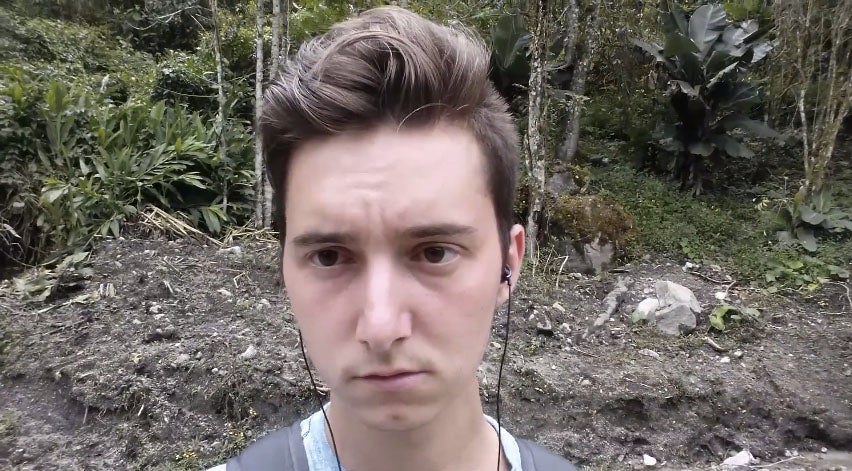 Here Michael stands, blissfully unaware of what is to come.
What was he even doing, trying to take a selfie with a train?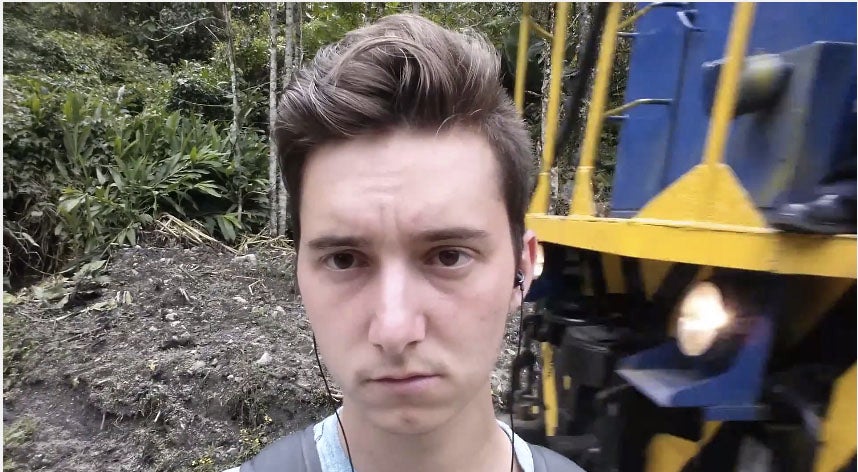 Note the workboot on the far right of the frame.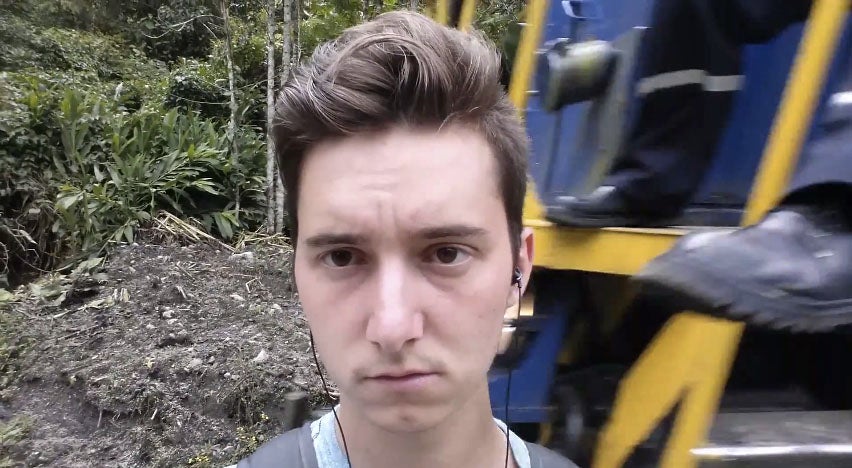 Brace for impact…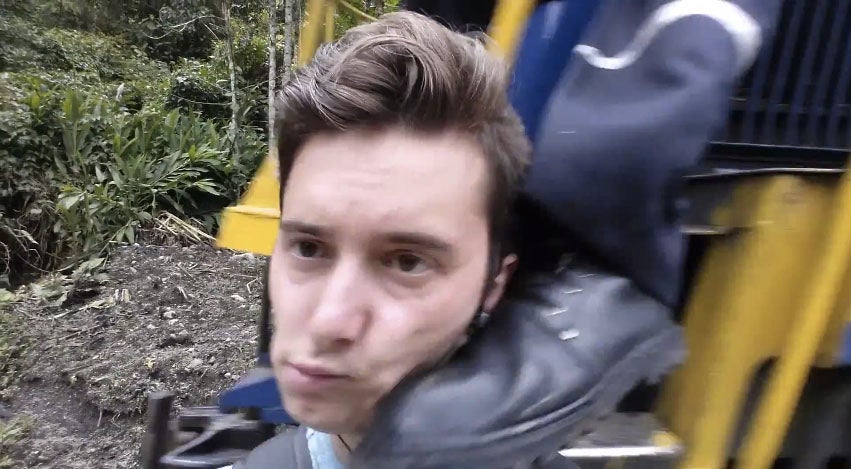 That's gotta hurt.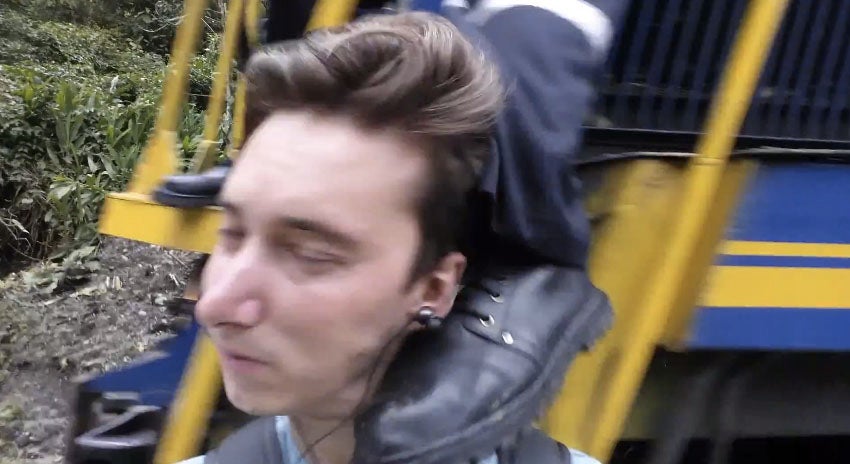 And out come the headphones.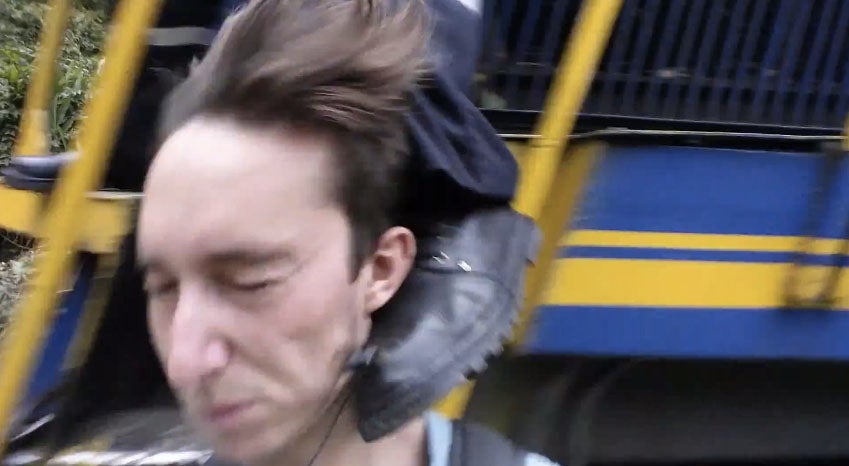 If anything, Jared Michael should be commended on his steady hands.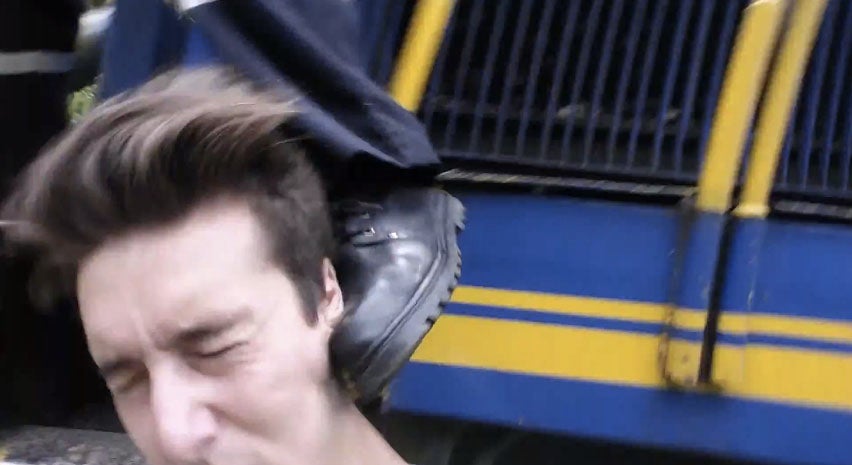 His hair looks very Kim Jong-un here.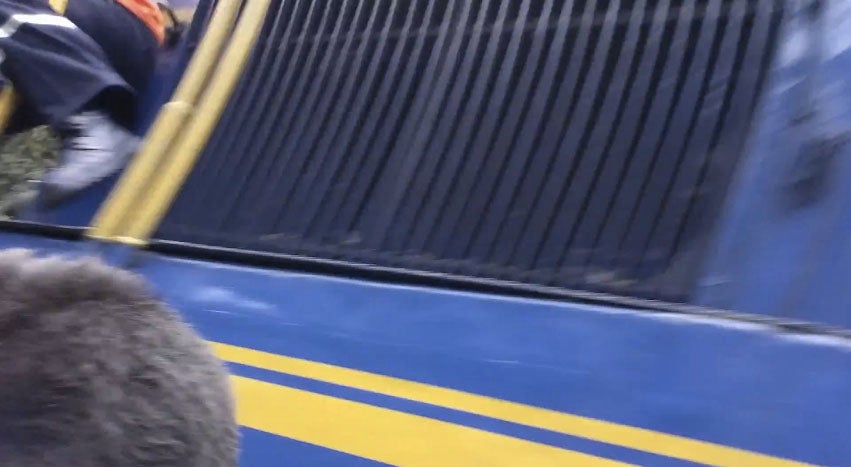 And it's all over.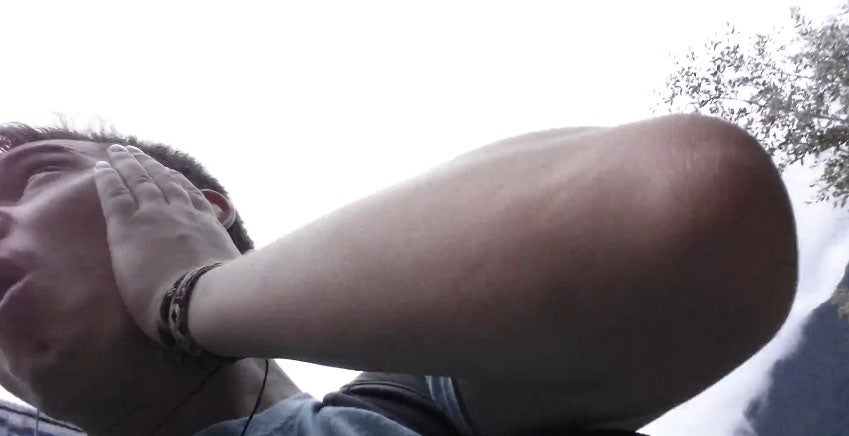 Michael cradles his head, confused as to what just happened.
Meanwhile, YouTube commenters are showing an understandable lack of sympathy for his plight.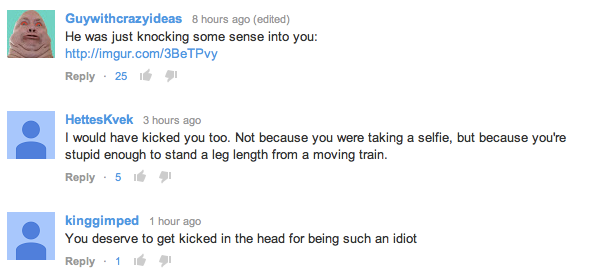 Luckily, Jared Michael isn't looking for sympathy. To quote the video description: "I messed up." Well ain't that a kick in the head? 
Update: In the face of skepticism from some commentators, Jared Michael has spoken to Right This Minute , maintaining that the video is not a hoax. "It certainly looks fake…The fact that people think it's Jimmy Kimmel is really great. I would be one of them as well, I would be extremely skeptical," he says.
Michael also offered an insight into the origins of the video. It was filmed in Machu Picchu, Peru, on a path that runs along the train track, as he tried to get a shot of the train passing behind him. The conductor "dragged his foot along," rather than kicking hard, he clarifies—and the entire experience was "way more shocking than it was painful."
Watch the interview below: