Meet Hero. He's a 26-year-old blond male. He likes hiking in the Hollywood Hills, wearing mirrored sunglasses, and smiling. He's interested in both men and women. And he's one of the millions of users looking for love on Tinder.
So why is the Daily Dot writing about Hero, instead of the hundreds of thousands of other 26-year-old men looking for nookie within a 100-mile radius on the hookup app? Because Hero is a golden retriever.
Via Deathand Taxes
Hero was the brainchild of San Francisco-based writer Joe Veix, who recounted his experiences online dating as a dog for Death and Taxes. First, he made a profile for Hero as a male dog, swiping right on almost every profile. If someone messaged him, he'd respond in kind: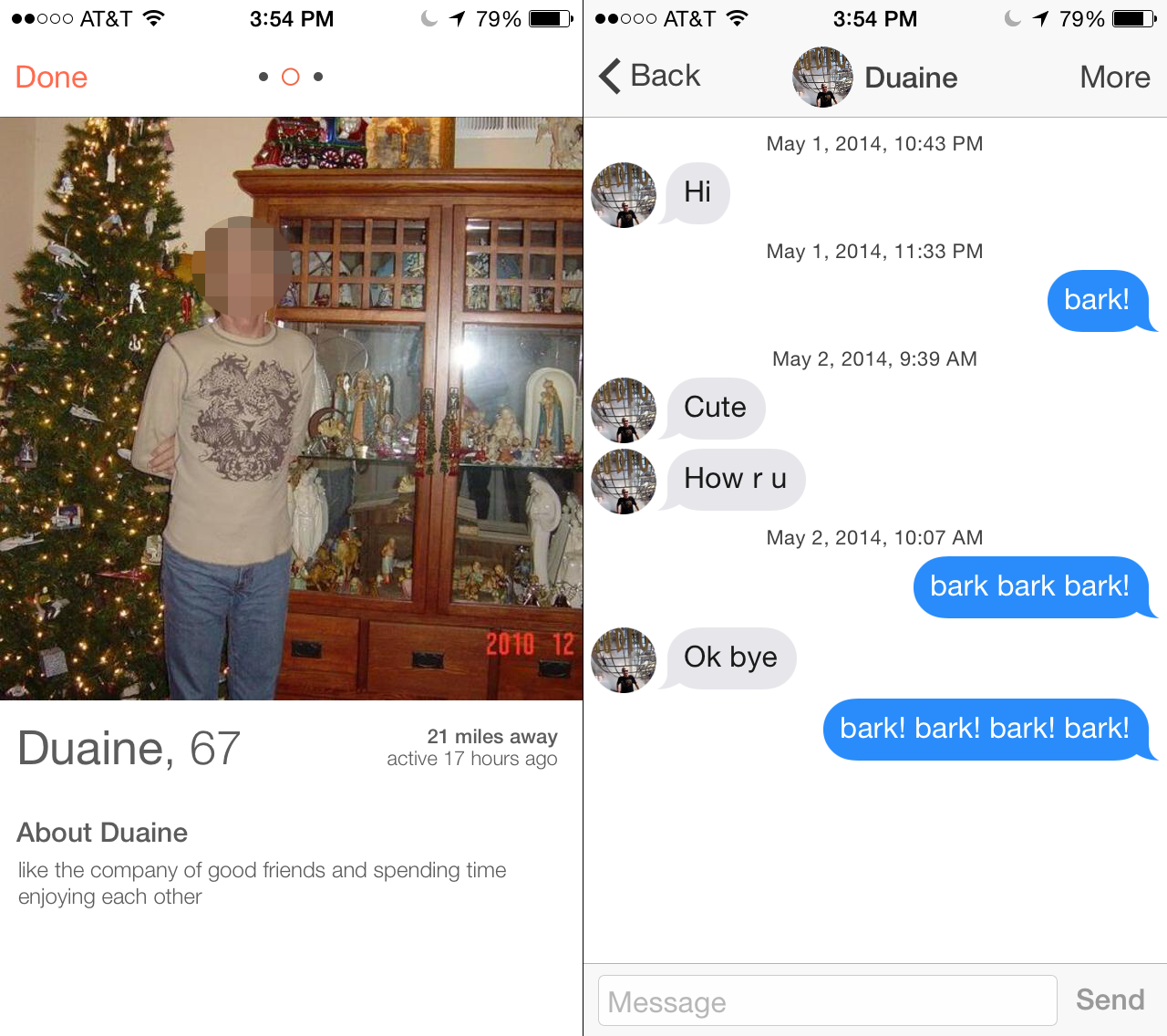 Some people played along by pretending to be dogs as well.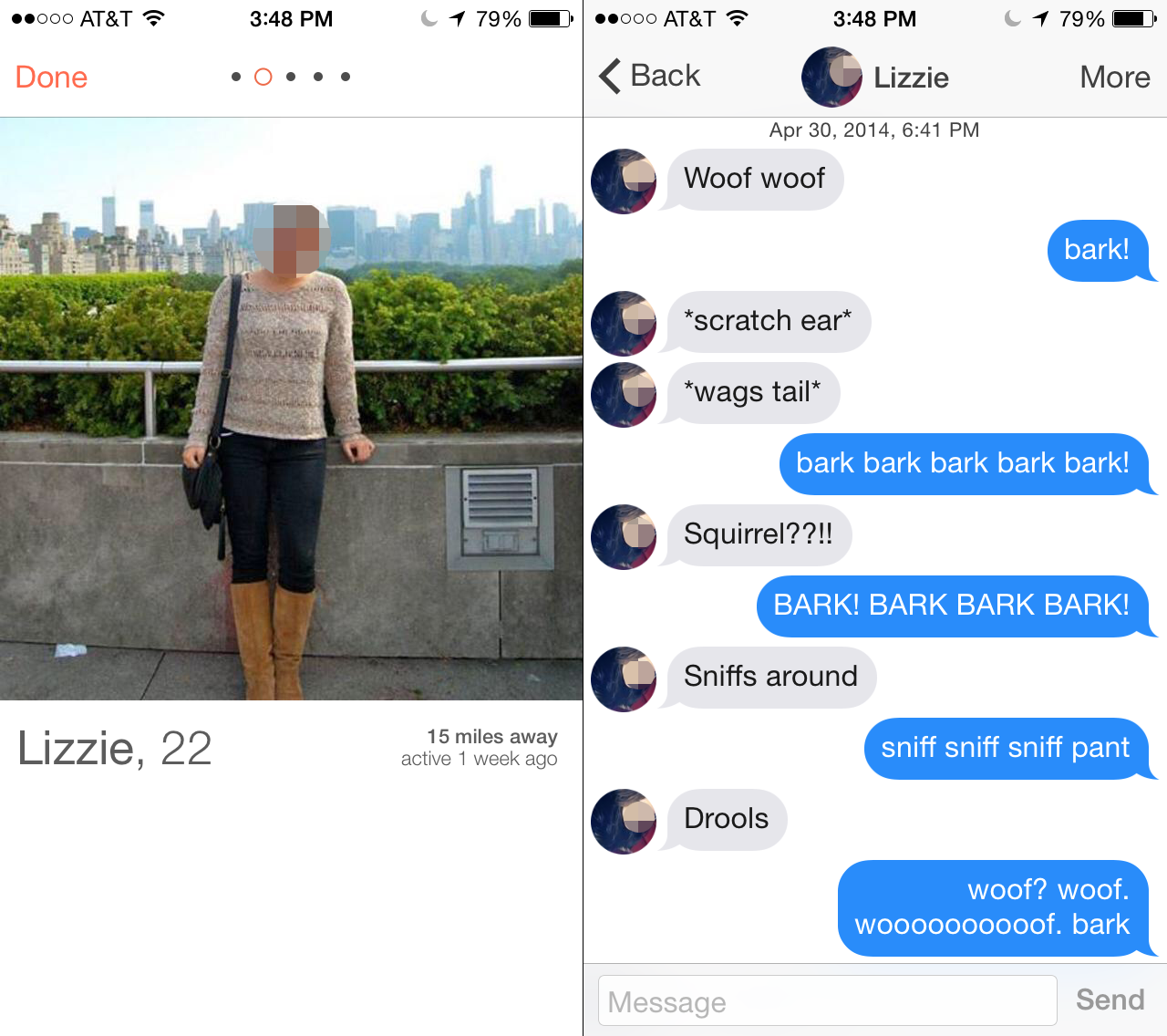 image
Others weren't quite so amused.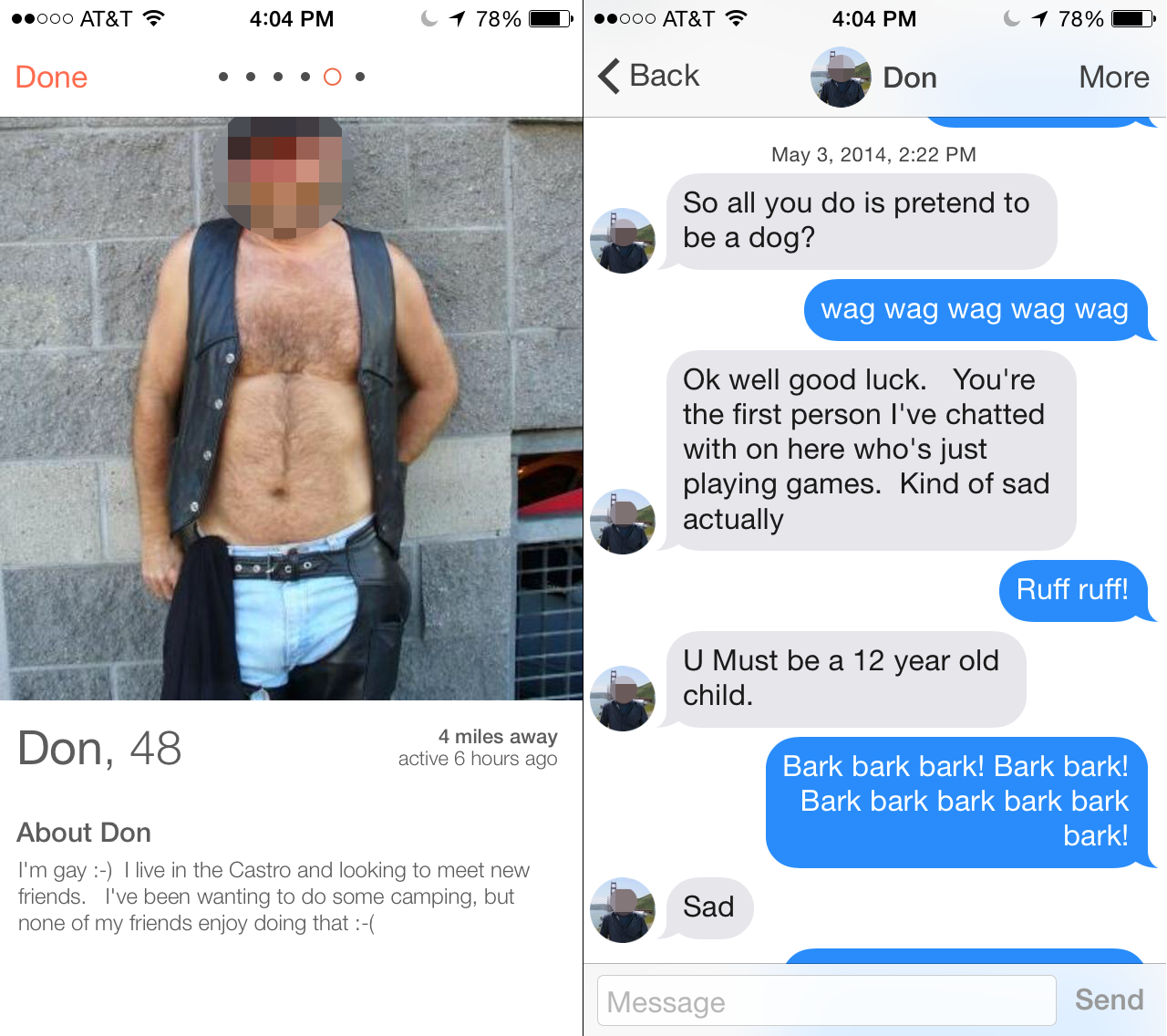 Of course, women tend to fare far better on apps like Tinder than men do, so Veix wanted to test whether the gender imbalance applied to the canine world. He switched Hero's gender to female, and almost immediately started getting barraged with messages from creepy suitors:
Turns out misogynists can be just as hateful to female dogs as they are to actual human women:
Overall, Veix got 206 matches when Hero was male, and a whopping 300 matches when Hero was female, the vast majority of which were from men. So what did he conclude from the experience? That "even if you're a dog, online dating is terrible." And also, your pet is way better-looking than you are, so you should probably change your Tinder default to a photo of it to get more matches.
H/T Death and Taxes | Photo by Pete Markham/Flickr (CC BY SA 2.0)