"On this Thanksgiving," writes Second Life blogger Shug Maitland, "I am thankful that in spite of the state of the Real World we still have a place of our own in world." But what, exactly, is Thanksgiving like in Second Life, the online virtual world? Is there turkey? Is there cranberry sauce? Are there tipsy arguments between family members?
When I reached out to Bixyl Shuftan, the writer of another Second Life blog, he said he'd prefer to speak in-world. So I made an account and went looking for him.
Second Life's Club Zero Gravity, which is a dance club in space, hosted a "Pilgrims and Indians"-themed party on Tuesday, which unfortunately I was not able to attend, as I was at first-life work. (I am thankful for my first life and also my first-life job.) Unfortunately, Club Zero Gravity—which, again, is in space—is closed on Thanksgiving Day.
While looking for other ways to celebrate Thanksgiving in-world, I received the following "warning" from the Aero Pines Park & Recreation Area regarding their 7th Annual Thanksgiving Celebration Dance & Pow Wow: "This party has been too much fun in the past, so please celebrate and party responsibly!" The Thanksgiving Celebration Dance & Pow Wow is billed as a 24/7 event from Nov. 22 to Nov. 30. Nobody was there when I dropped by.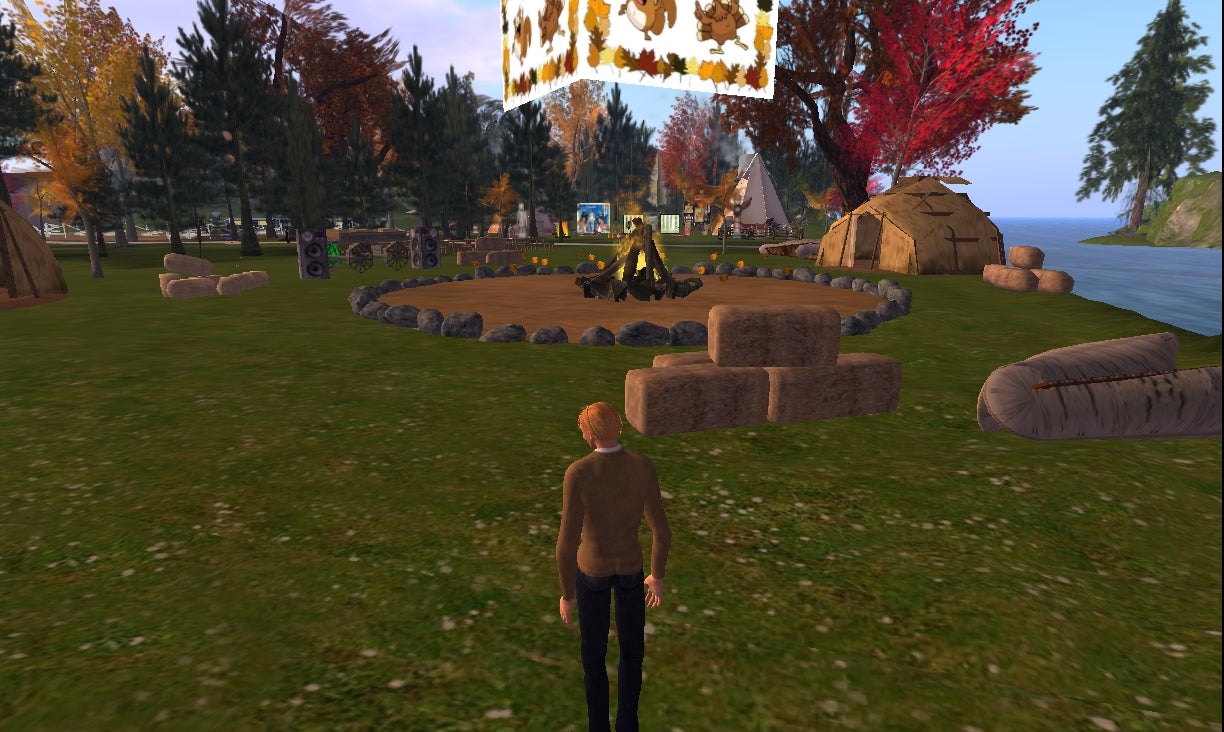 Fortunately, the Queen of Hearts Riverboat Club has been kind enough to open its doors on Thursday to all the Second Lifers looking to join a gathering. Please do note that the club has requested formal attire.
Inappropriate dress isn't the only pitfall of the holiday season in Second Life. One user took to the forums in 2009 when he got a turkey stuck on his hand. "I held a Thanksgiving Day dinner inworld for some of my friends," he wrote. "I stuck my hand up the turkey's naughty bits and now the damned thing won't detach. Please tell me this isn't permanent."
Several times I was ejected from private property while looking for a scheduled party. I'd receive a message saying I was trespassing, and after 10 seconds get summarily teleported somewhere else. That was a bit weird, and hurtful. Elsewhere, a statue of a cat wearing a pink beret gave me an Autism Awareness Ribbon. Also there was, inexplicably, this: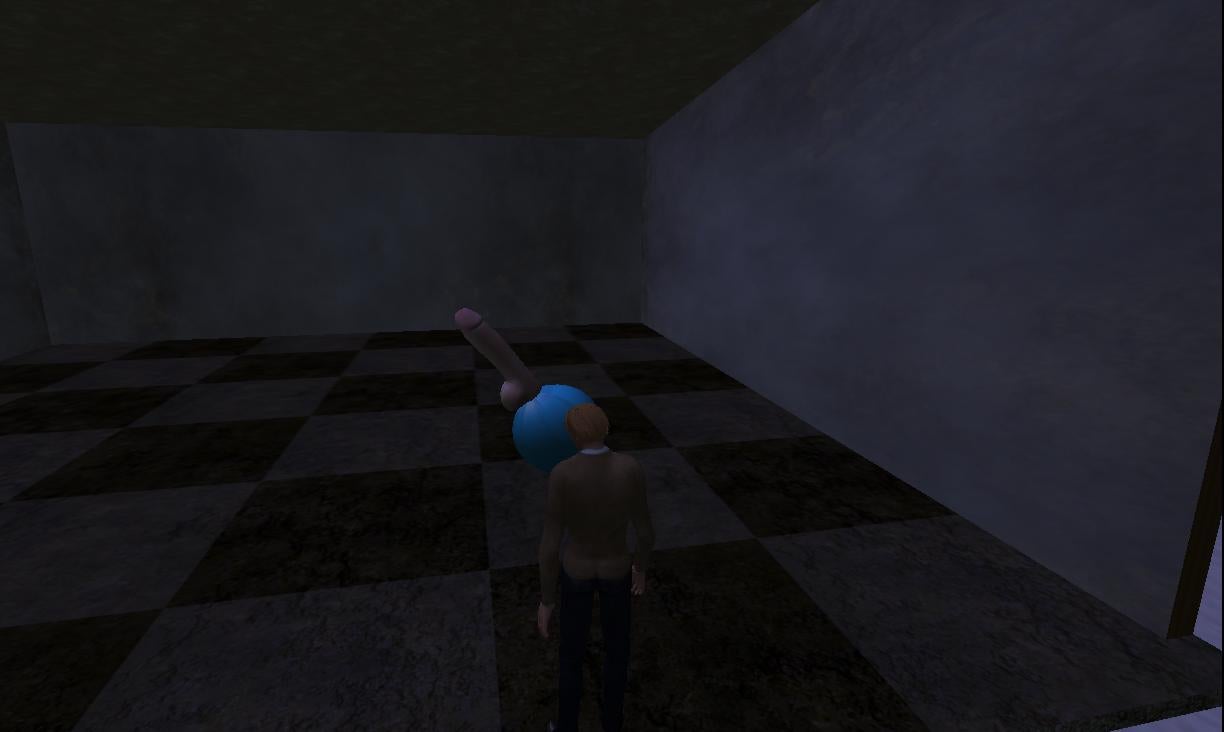 Second Life seems to be as empty as it is massive. All of these regions, events, gatherings are built and scheduled and organized only to be left completely barren.
Eventually, however, I did start making friends. I met my first at a ramshackle honky-tonk. She was dancing by herself, wearing tight, black leather pants and showing a lot of cleavage. She told me that the number one rule of Second Life is "just be yourself." Also you can fly, which is pretty cool. Another friend wanted to sing Drake's "Hold On We're Going Home" to me, but I had sat down on a couch and couldn't figure out how to stand up again. So I missed out.
After several fruitless hours spent flying around looking for Bixyl and Thanksgiving-themed parties—mostly I just wanted to play "Chase the Turkey"—I ended up on some kind of bizarre sex island with a guy wearing rolled-up jeans, which I didn't really see coming, though in retrospect I probably should have.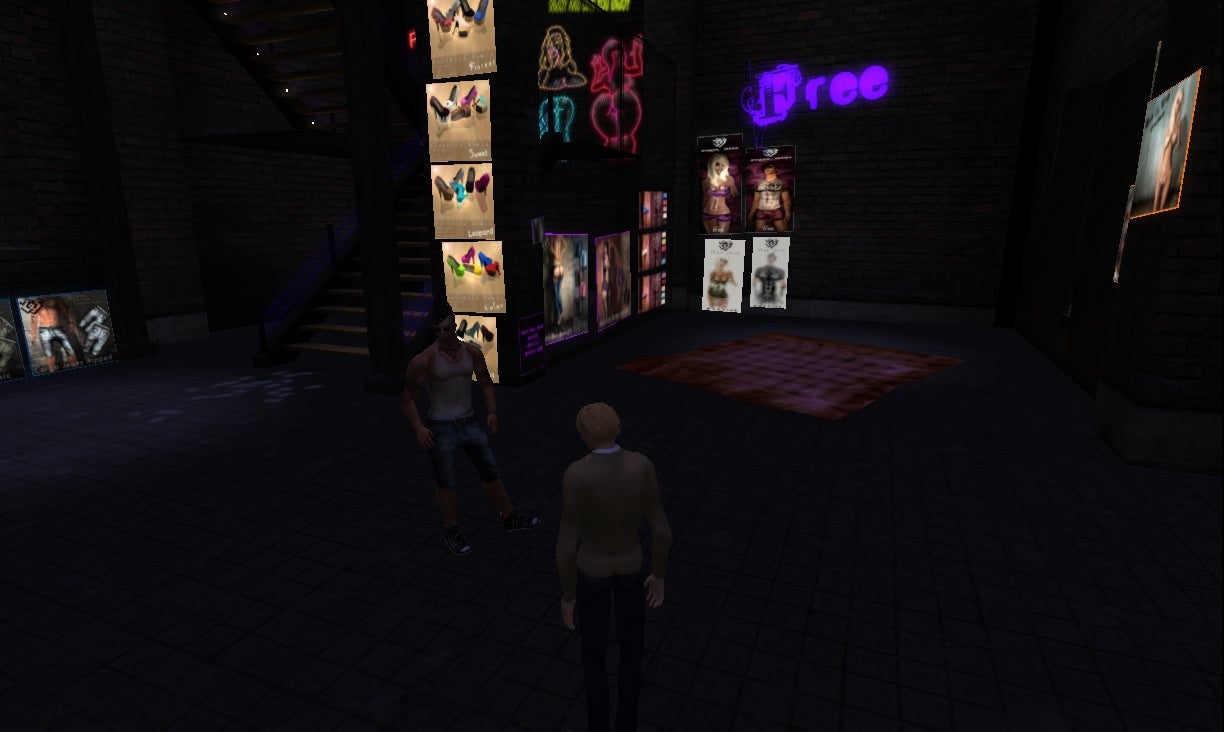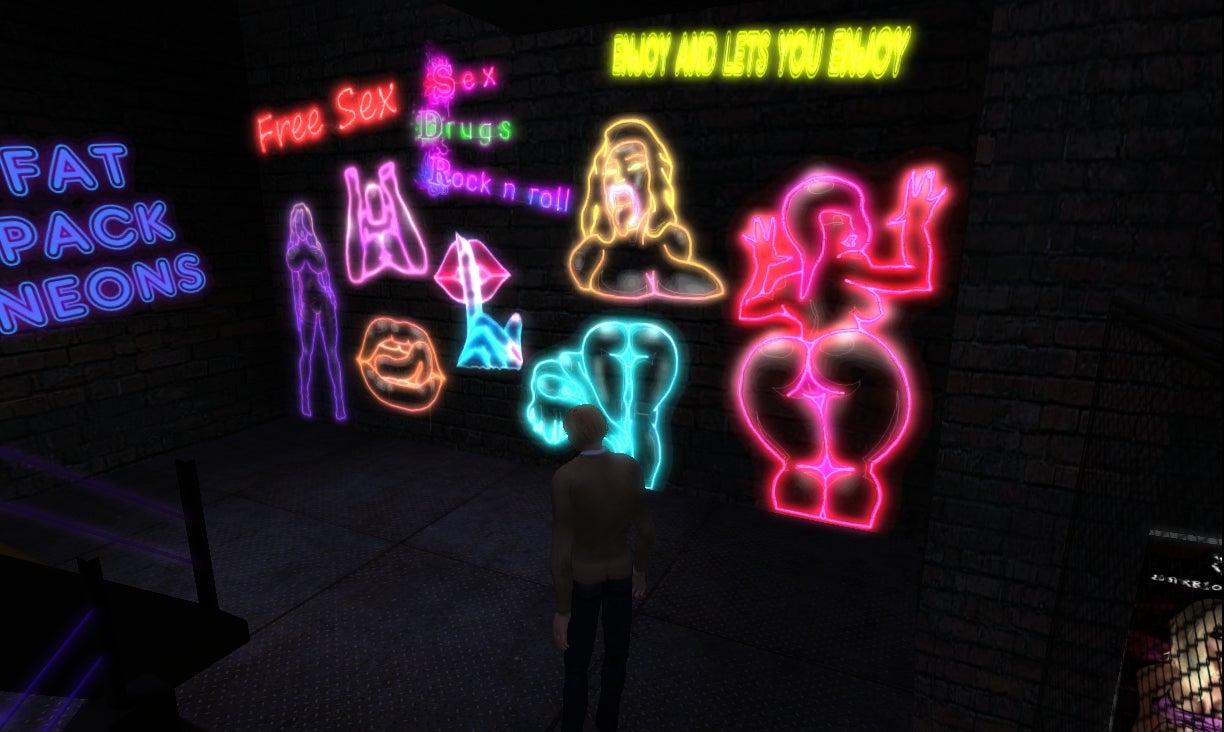 Not a turkey in sight.
Photo via Alessa/Vimeo