If you haven't had your weekly cry yet (what, you guys don't cry at least once a week? OK, I'll just be sitting in the corner alone, with my giant bag of feelings), then this story oughta do it. A terminally ill father named W. Garth Callaghan is pre-writing more than 800 "napkin notes" for his daughter, based on a tradition they've had since she was a small child.
According to a Facebook group for the "napkin notes" project, since his daughter Emma was in second grade Garth has left a note in her lunchbox every day. Sometimes, the note is a movie quote or an inspiring aphorism from a famous person; other times, it's just a message of love and support from Dad.
In the last two years, Garth has been diagnosed with cancer three times. This time, doctors say he has more than a 90 percent chance of passing away within the next five years. In the event that he passes on before Emma graduates high school, Garth is writing 826 notes for his daughter, so she'll always have something to remember him by after he's gone.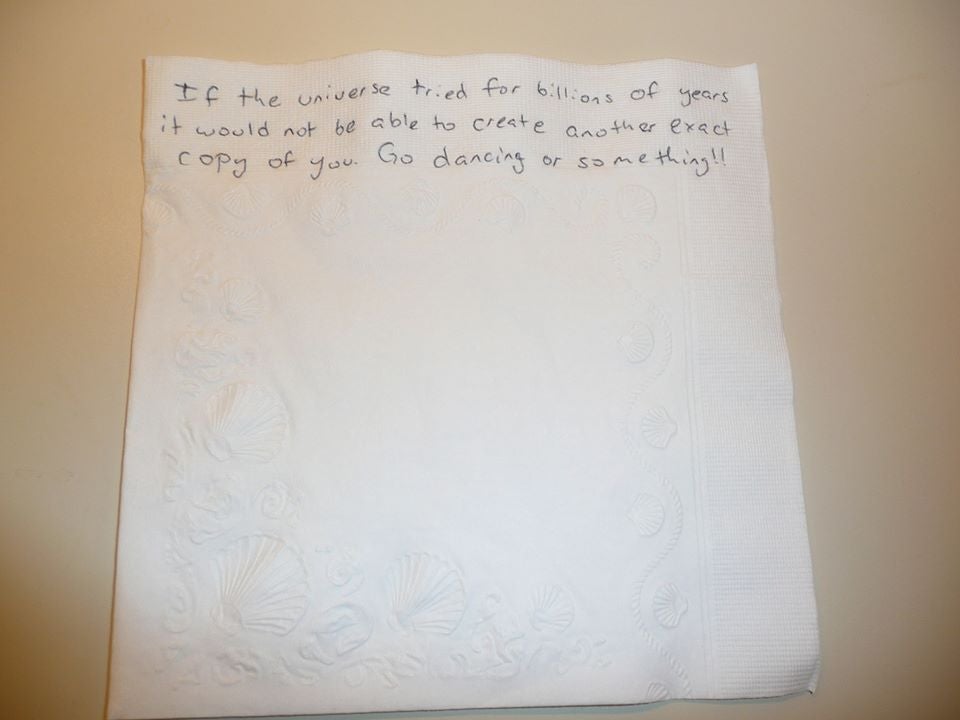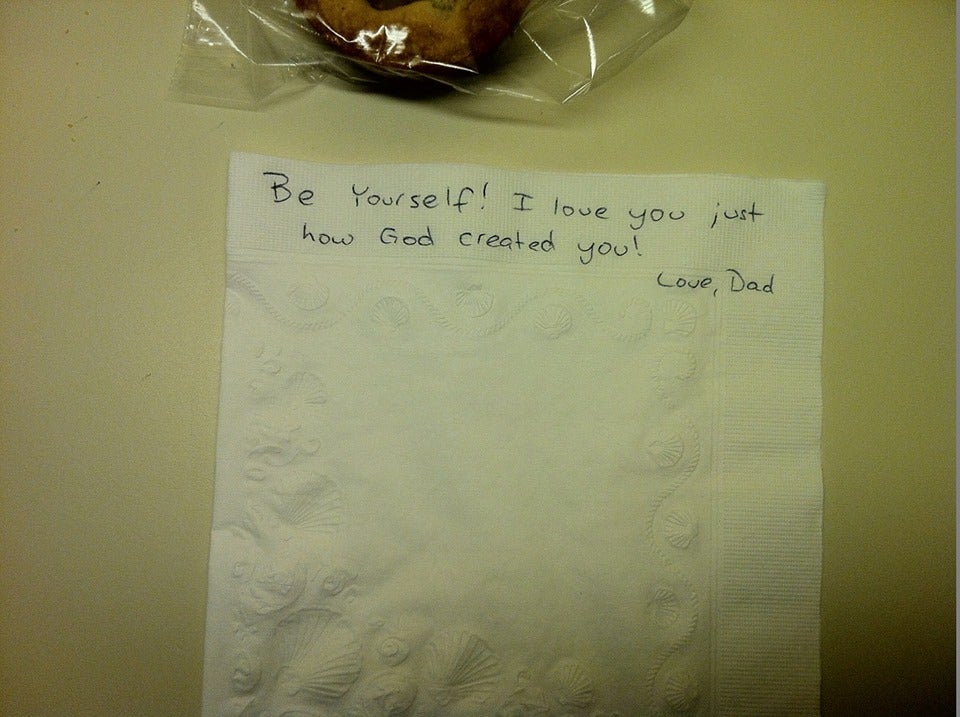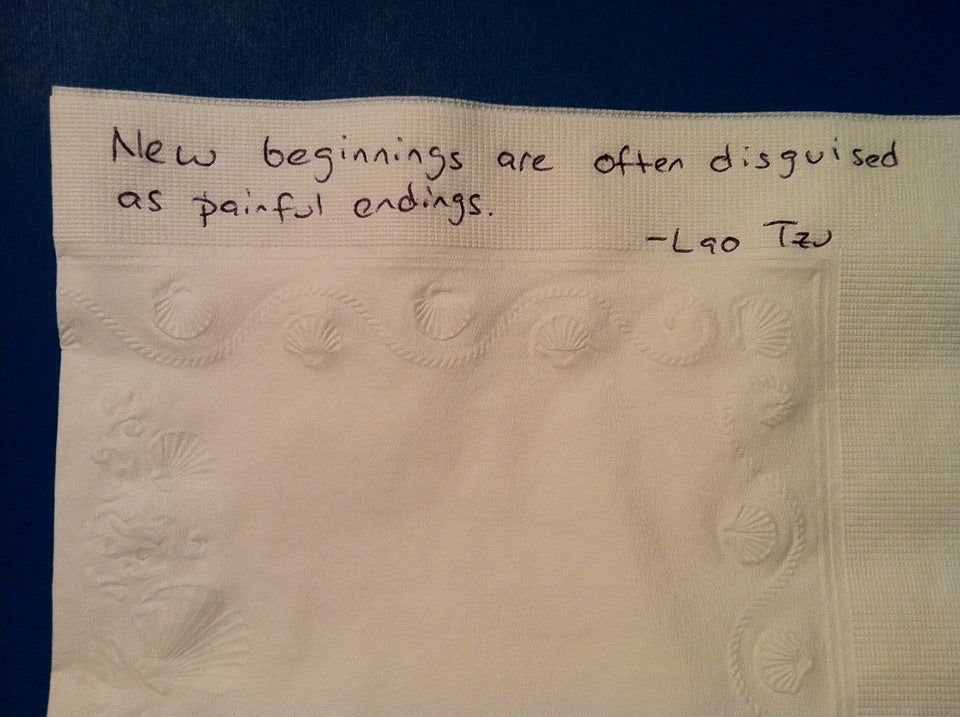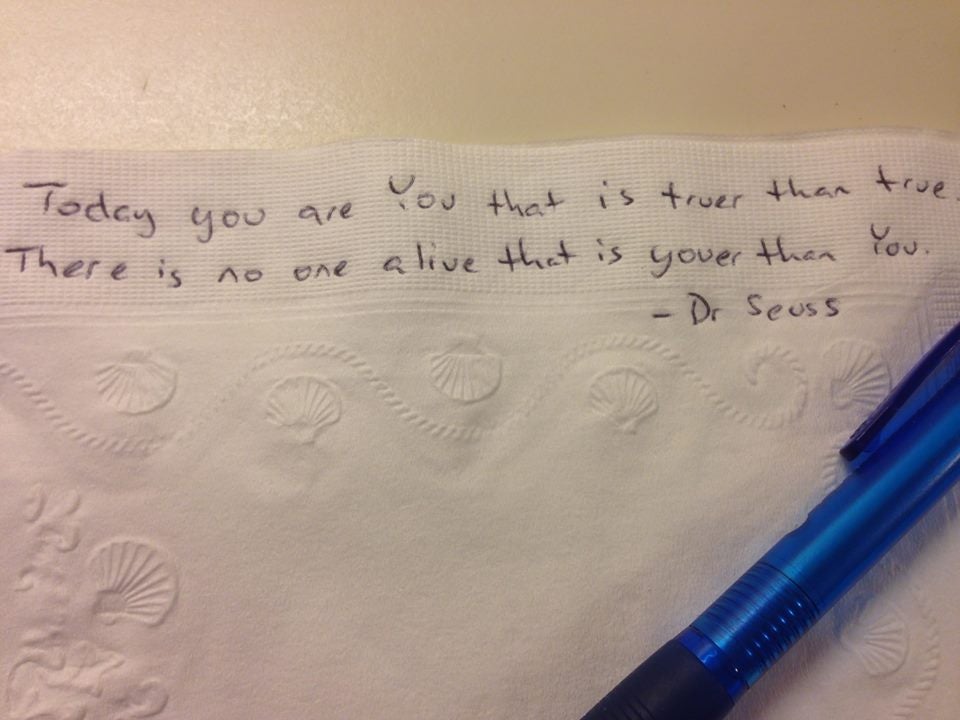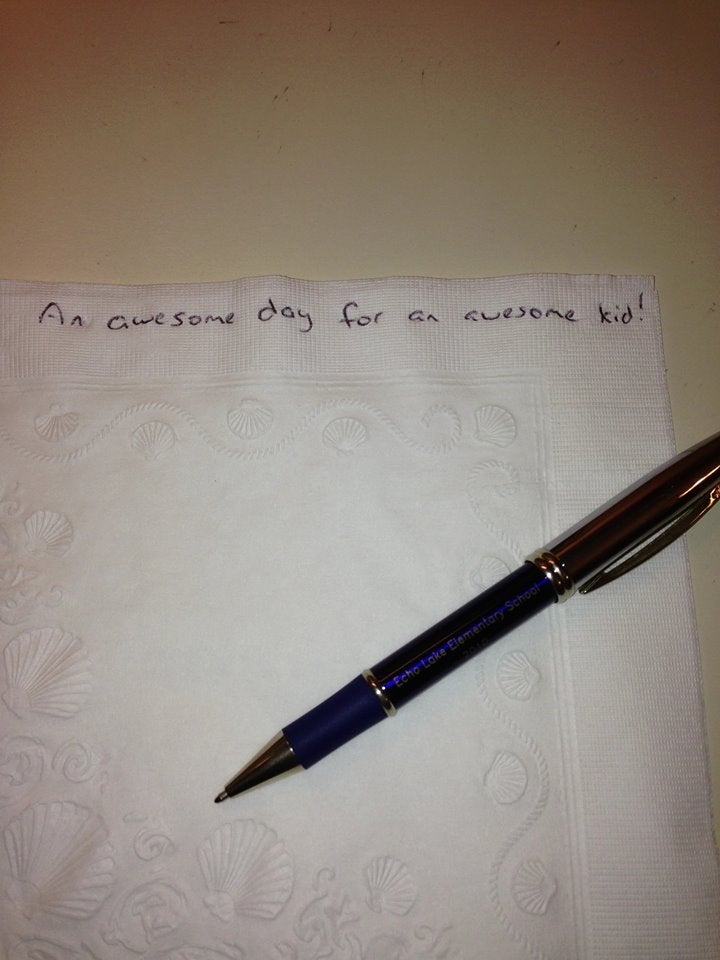 (Photos via Facebook, Napkin Notes)
(If you're not crying too hard by now, an aside: the notes have also been compiled into an e-book, available for purchase on Amazon).
Although the idea of communicating with your child beyond the grave might strike some as morbid (the Jezebel commentariat is particularly divided over the project), as someone who shared similar traditions with my own dad, I can't imagine a more beautiful gift for a father to leave his daughter. Here's hoping Garth will be around to leave Emma many more napkin notes, for years and years to come.
H/T Jezebel, via 22 Words | Photo: Napkin Notes, Facebook