NanaAkua's grandmother has a lot to be proud of. As her 93rd birthday approaches, she's renowned for her mastery of temari, the Japanese art of embroidering hand-crafted ornamental gift balls. Her granddaughter is an accomplished freelance illustrator with a current bestselling crafts novel on Amazon Japan. 
Oh, and she just went viral on the Internet.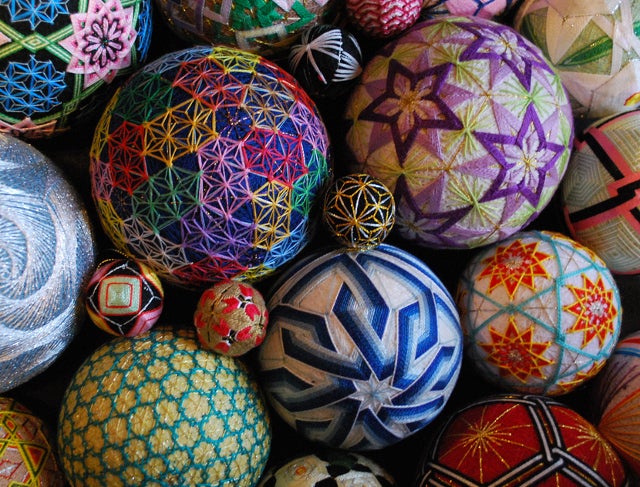 Several years ago, the artist known to the Internet as NanaAkua returned to her hometown of Matsumoto in Nagano Prefecture, Japan, after years spent living abroad. There she began to make a beautiful Flickr photogallery of her grandmother's favorite hobby: creating intricate and beautiful temari.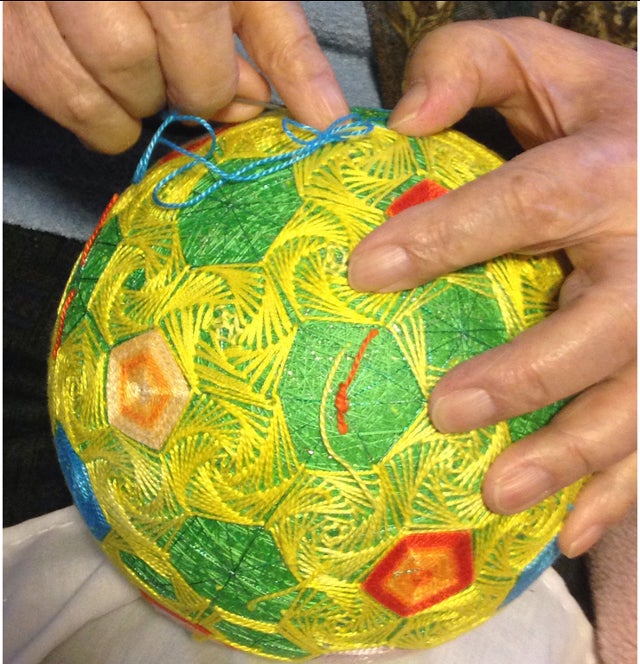 Photo via nanaakua/Ow.ly
Temari are ornamental hand balls that are prized in Japan as gifts and viewed as symbols of artistry, much like origami or calligraphy. They originated from China as a kind of leather kickball, then spread to Japan where they were used in children's games. For children, the balls needed to be softer, so women began wrapping layers of fabric and other soft materials, which turned into a social and artistic activity still being practiced today. In order to become acknowledged as a temari crafter in Japan, you must undergo a series of tests. Diplomas are awarded to students at various levels from beginner to master.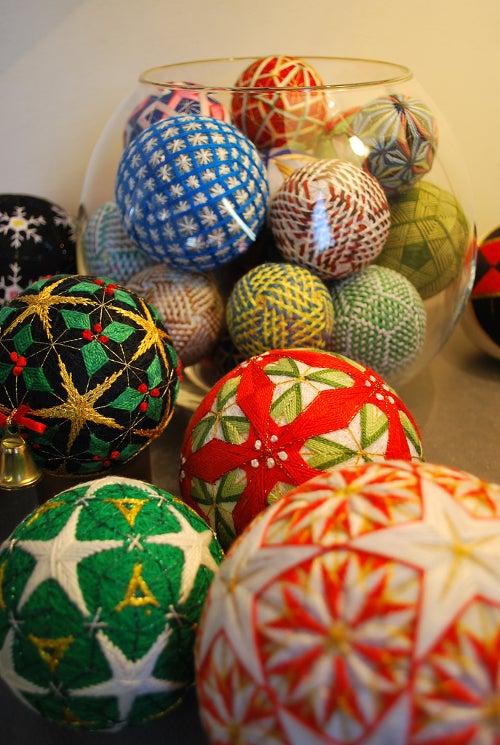 NanaAkua's grandmother began studying the art when she was in her 60s. Aafter studying it for three decades, she's a master.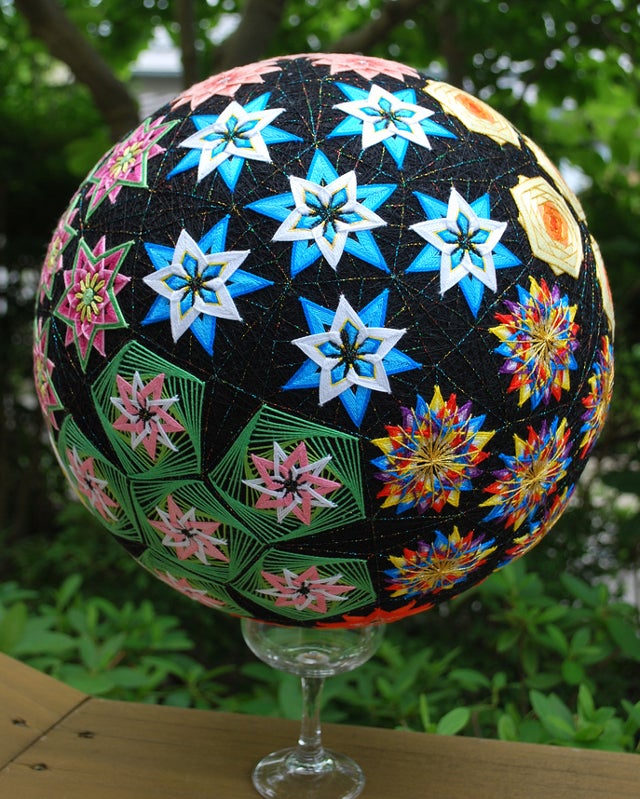 After 20 years or so, she got to be so good at it that she became a teacher of the craft herself.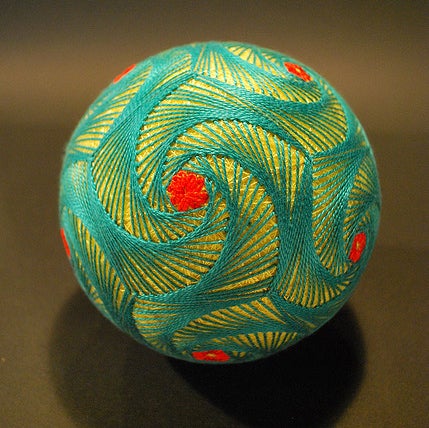 Flickr fell in love with NanaAkua's temari gallery. Earlier this month, alongside NanaAkua's new book and its Amazon success, the Japanese media discovered her grandmother. An overwhelmed NanaAkua reported yesterday on Facebook that she's been flooded with emails and requests to buy her grandmother's work.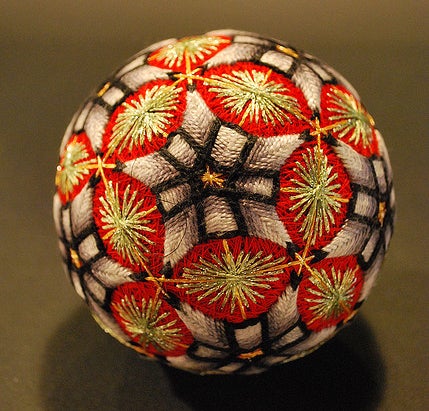 Temari are prized in Japan as gifts and gestures of friendship, so you won't be able to buy NanaAkua's grandmother's any time soon. But you can enjoy them on Flickr: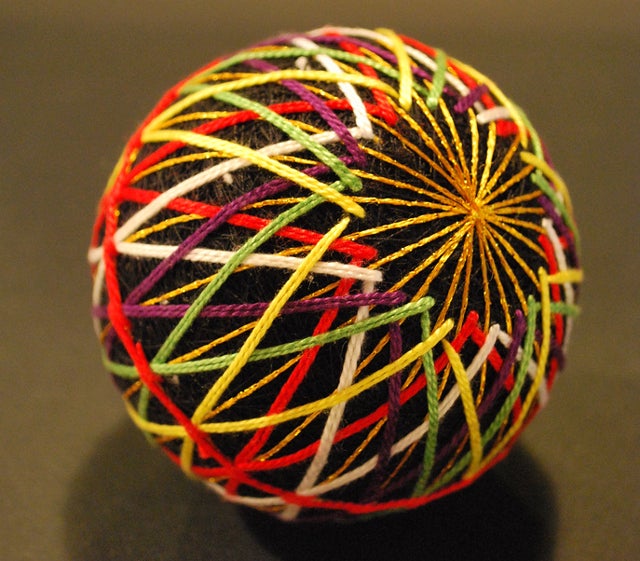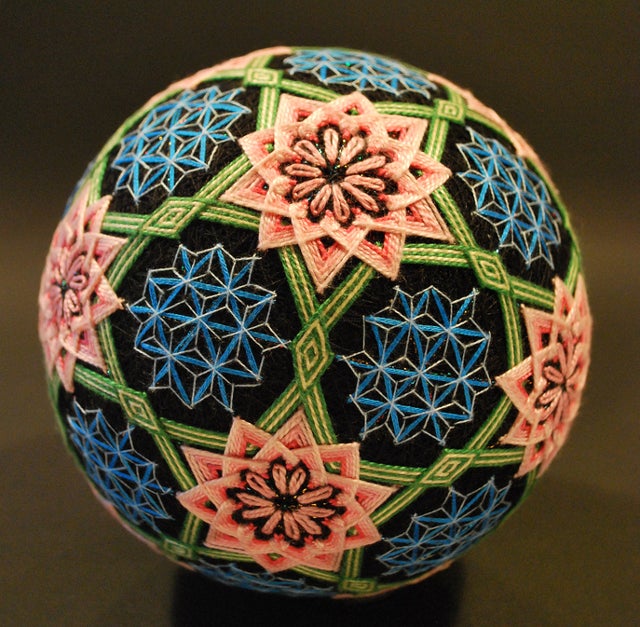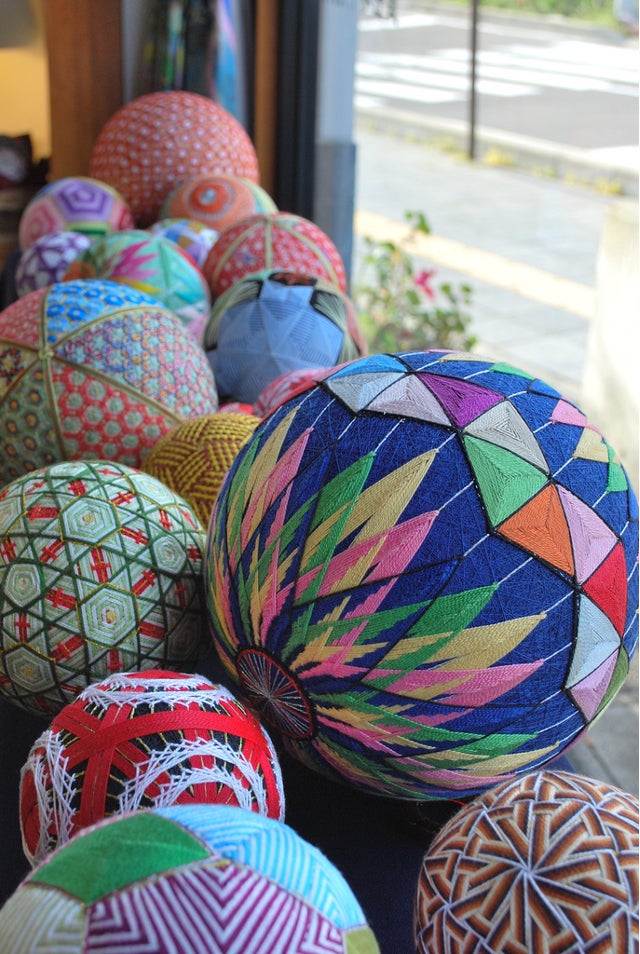 While NanaAkua says that her grandmother isn't teaching any longer, she's still making the temari. 
And she hasn't lost her sense of humor, if this Angry Bird temari is any indication:
H/T Bored Panda; photos via nanaakua/Flickr