A group of middle school students in Spalding County, Ga., were suspended this week for commenting on a Facebook post about their school's dress code.
The 24 students, all of whom went to Cowan Road Middle School, had either shared or commented a post from one classmate that suggested they all break dress code during the final week of school. At first, the poster suggested that the group all wears red together on Monday.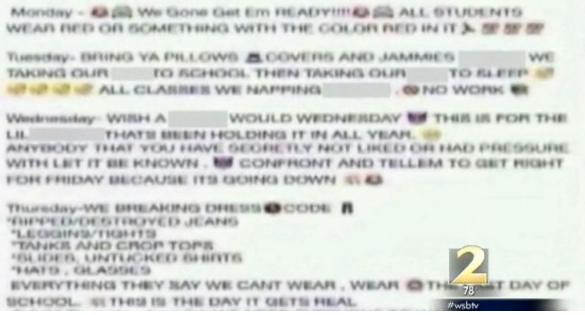 Later in the week, on Thursday, another suggested that the students wear "everything they say we can't wear. We need the hallways packed and out of control," the post continued.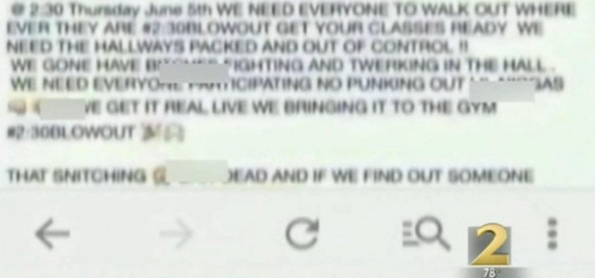 But the students never got to Thursday. They were caught by someone within Coward Road Middle before anything could happen. 
A father of one of the students told WSB the school's overreacting. 
"It's just a bunch of 13-year-olds acting crazy. You should at least contact us first and let us know to be aware of this. That way we could've disciplined our own kid instead of y'all taking action against her."
He said the school had labeled the incident as a "terroristic threat."
Photo via Michael1952/Flickr