This article is brought to you by The Space, a free website for artists and audiences to create and explore exciting new art, commissioned by us and shared around the world. 
Getting your big break doesn't require moving to New York, living in a Bushwick walk-up, and eeking out a living until your enormous talent is finally recognized with a screening or gallery show.  All you have to do is open up your Web  browser.
The Space—a joint venture set up by the BBC and the Arts Council of England—is an online-only art exhibition that's just sent out an open call for submissions. The site commissions 50 new digital works annually and debuts them Friday mornings throughout the year. 
Through its substantial funding, The Space allows young talents from around the globe to realize their digital art ideas—from film and music to visual arts and gaming. The only requirements are that projects must be able to live on the Internet, and can be accessible through mobile and tablet devices.
When The Space launched, it did so with an original piece by contemporary master David Hockney. British folk singer Billy Bragg was later given the necessary support to tell the stories of WWI in song, while the Velvet Underground's John Cale received funding to create soundscapes for a virtual world filled with drones.
Need a little extra inspiration? Here are 5 impressive entries from the Space's previous open call shortlist.
1) Cath Le Couteur and Nick Ryan, Adrift
Adrift is a film, a sound installation and a website. It tells the story of a lost spatula and 27,000 pieces of space junk swirling above our heads.
2) John Anthony, Who Are The Good Guys?
This multimedia project combines sculpture, bioscience, and digital technology to recreate historic military battles using microbiological "armies" of bacteria.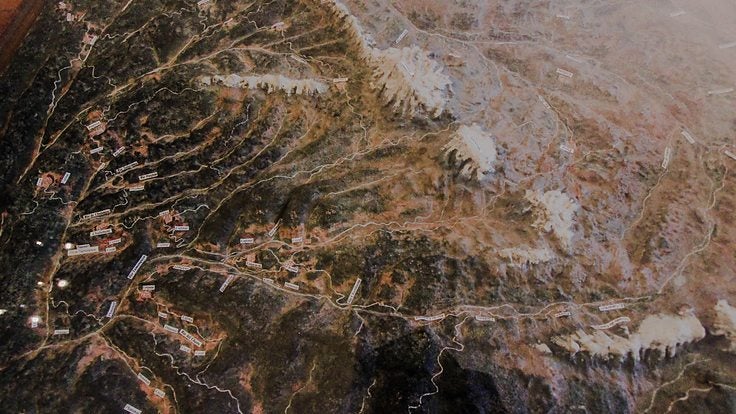 3) 59 Productions, various shows
These multimedia projects combine technology and art. 59 Productions brings together animators, filmmakers, writers, musicians, set designers, and A/V specialists to create ambitious immersive experiences for museums, theatres, and cultural sites.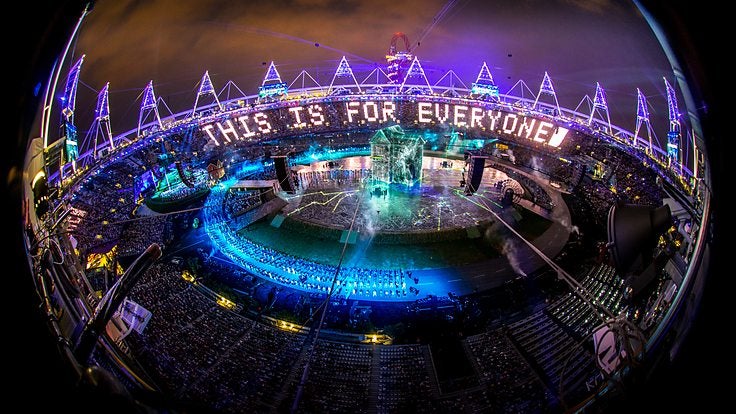 4) Lighthouse and Metahaven, The Sprawl
The Sprawl is a documentary that explores how social media is being used worldwide for activism and propaganda. It examines the exploitation of tools like Facebook, Instagram, and Twitter.
5) Tim Travers Hawkins, The Unfilmables
The Unfilmables, another documentary, focuses on activists, hacktivists, subversive bloggers, political prisoners, and journalists in hiding—people who have become invisible because of what they've said.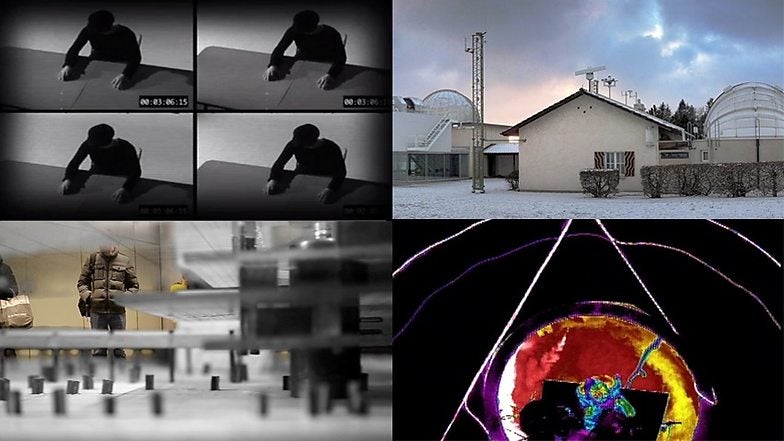 Think your artistic efforts can complement these incredible works? The Space is accepting submissions through Nov. 14 via www.thespace.org/opencall. Be prepared to provide some personal info, a 300-word description of your project, and any supporting materials.
If selected, try not to let that lack of suffering for your art diminish what you can do.
You can follow conversations around The Space's open call by searching #thespaceoc across Facebook and Twitter.
Photo via The Space